Ottawa's unique polo event
Compiled by Pam Dillon
There'll be excitement on the field and off at Polo in the Park Ottawa, slated for Saturday, July 7, at Wesley Clover Parks. The action on horses is sure to entertain, along with the who's-wearing-what show of chic summer outfits, especially toppers. Not only is stylish and statement-making millinery a staple of this annual event, a hat contest is de rigueur. "People go all out for it," notes event chair Monique Warrack. There are judges, diverse categories, and even a parade of hats.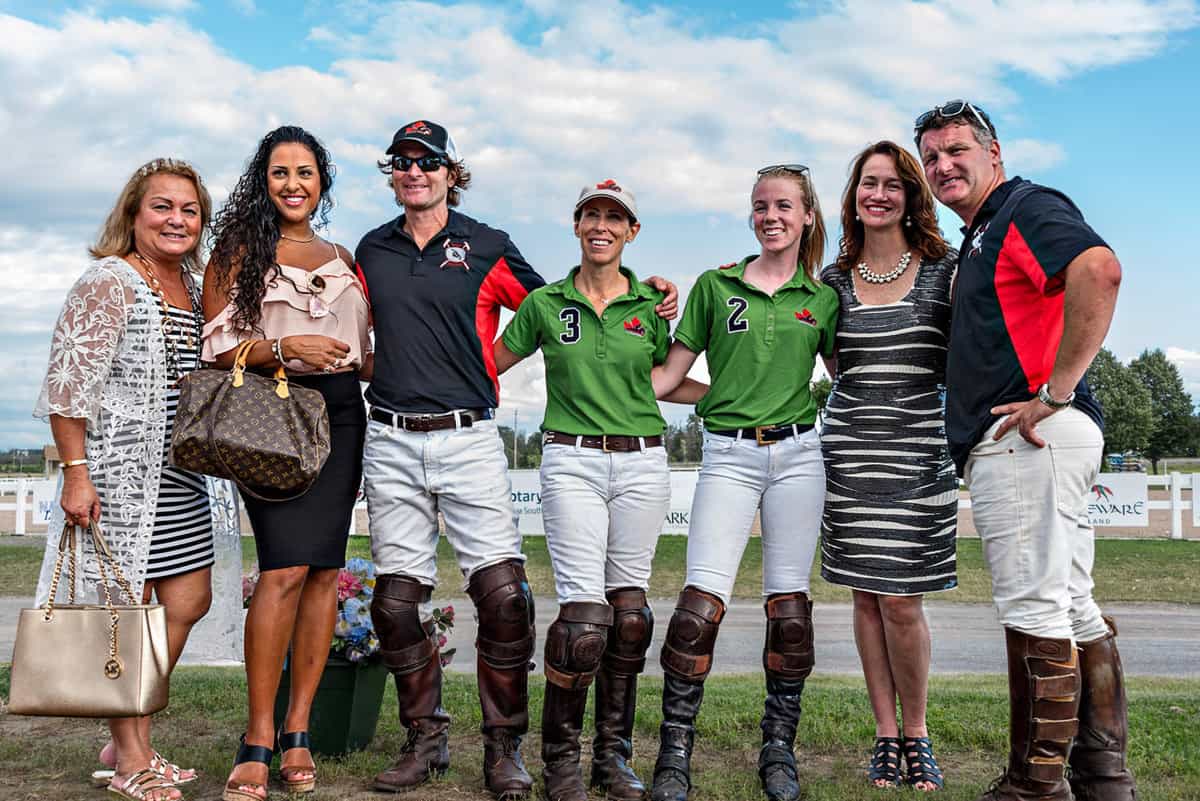 Other highlights include a display of Ferraris, a fashion show, a VIP pavilion with an "absolutely fabulous" catered lunch, picnic baskets for two, British afternoon tea, equestrian and dog agility demonstrations, and amusements for the younger set. In the evening there's an after-party with scotch and wine tasting, a pork roast and music. "From start to finish it's a unique event," says Warrack. "There's nothing else like it in Ottawa."
Dating back centuries, polo involves two teams of players on horseback wielding mallets to control a ball and score goals. Owing to its popularity with the nobility, it has been dubbed the game of kings. What's more, "polo has always been a social event," Warrack explains. "People come; they dress up." Stylish summer dresses and headwear, dapper men's fashions and appropriate footwear are the way to go. Steer clear of stiletto heels, though, as they poke through the grass. Instead, don your summery finest, treat yourself to a new chapeau, and partake in Polo in the Park Ottawa's assorted delights. The daytime schedule runs from eleven in the morning to five in the afternoon.
Picnic baskets are packed with the trimmings for afternoon tea, including sandwiches, sweets, scones with clotted cream, wine and beer. Brookstreet Hotel is behind the deluxe lunch in the VIP pavilion, and between polo matches you can shop in boutique alley.
It's all for a good cause. The Rotary Club of Ottawa South has partnered with Wesley Clover Parks and the Ottawa Polo Club to hold this summer fundraiser, supporting Wounded Warriors Canada and Rotary community projects.
For details and tickets to this year's July 7 event at Wesley Clover Parks, see polointheparkottawa.com.