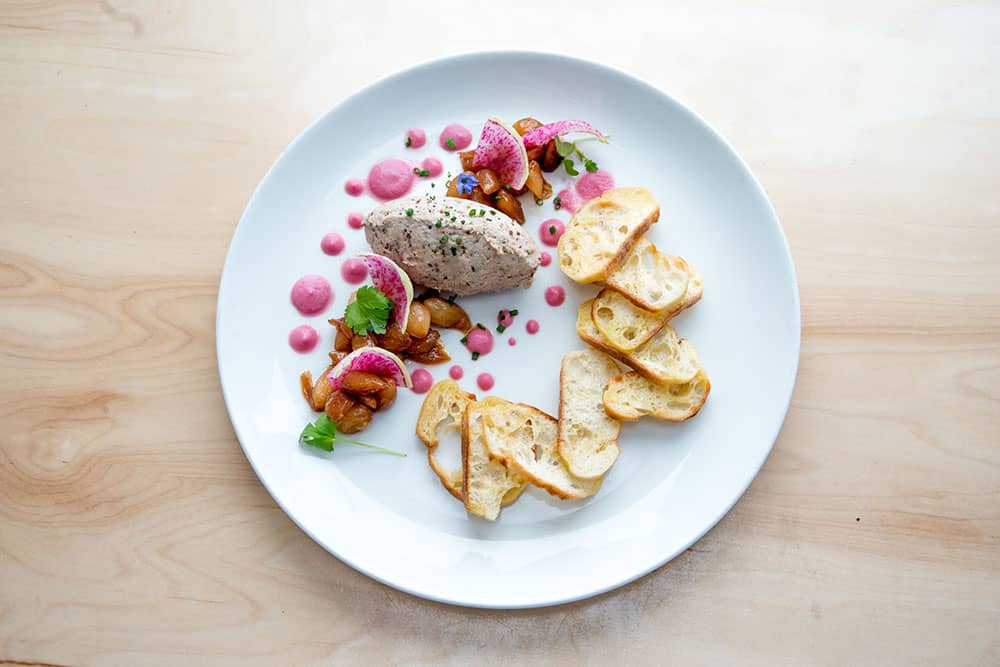 Each of Ottawa's neighbourhoods has its charms. Lucky Westboro; it has Gezellig. And Stephen Beckta. The acclaimed restaurateur lives in the hood, so when he decided to open an eatery close to home in 2012, undoubtedly area foodies were thrilled.
After all, the food-scene luminary is behind Beckta Dining and Wine, the award-winning institution on Elgin Street, and Play Food and Wine, the small-plates destination on York Street. In the six years since he opened the doors at 337 Richmond Road, though, this neighbourhood bistro has established a reputation all of its own. "We have evolved over the years to be at the same ti me more approachable to our guests, and more polished in our food," Beckta explains. "The 'soul' of Gezellig took a bit of time to reveal itself, but now the place just makes people happy."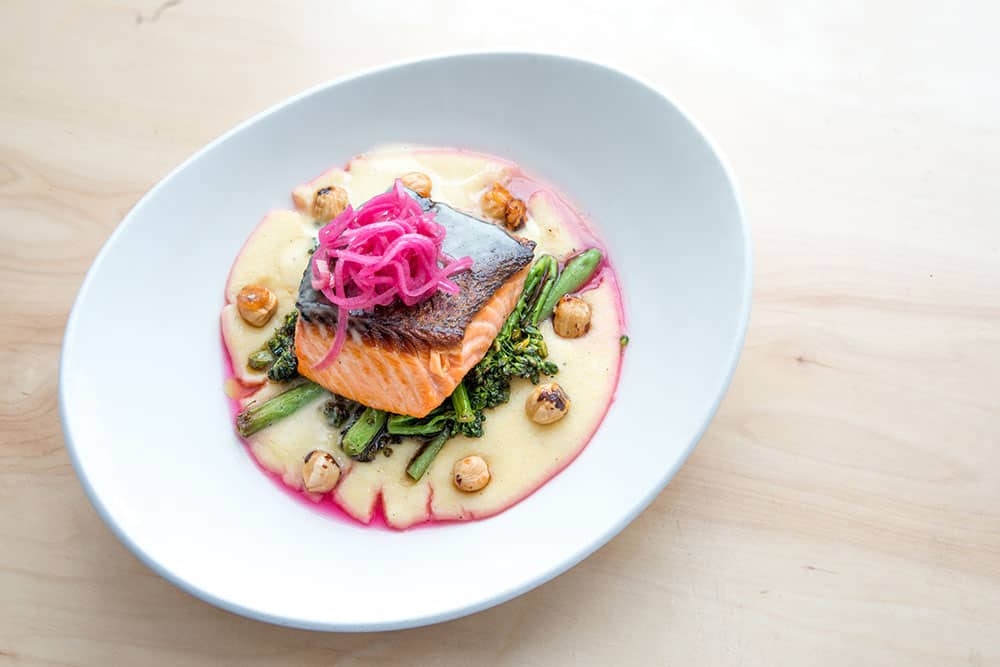 The experience here fits the moniker: Gezellig. "It loosely translates as 'warm, cosy, convivial and a time spent amongst friends.' Who would not want more of that in their life?"
While in his 20s and living in Amsterdam, Stephen Beckta fell in love with the culture around the Dutch word. But the kernel of this happy place was planted over 30 years ago, when he first started working in restaurants to earn the other kind of bread. He was 13.
Right from that start, he says he had a dream: "To have a great and 'special' neighbourhood restaurant." He wanted an approachable one with contentment in mind: terrific food, wine, value and hospitality. And he imagined it "delivered by a family of warm and caring people."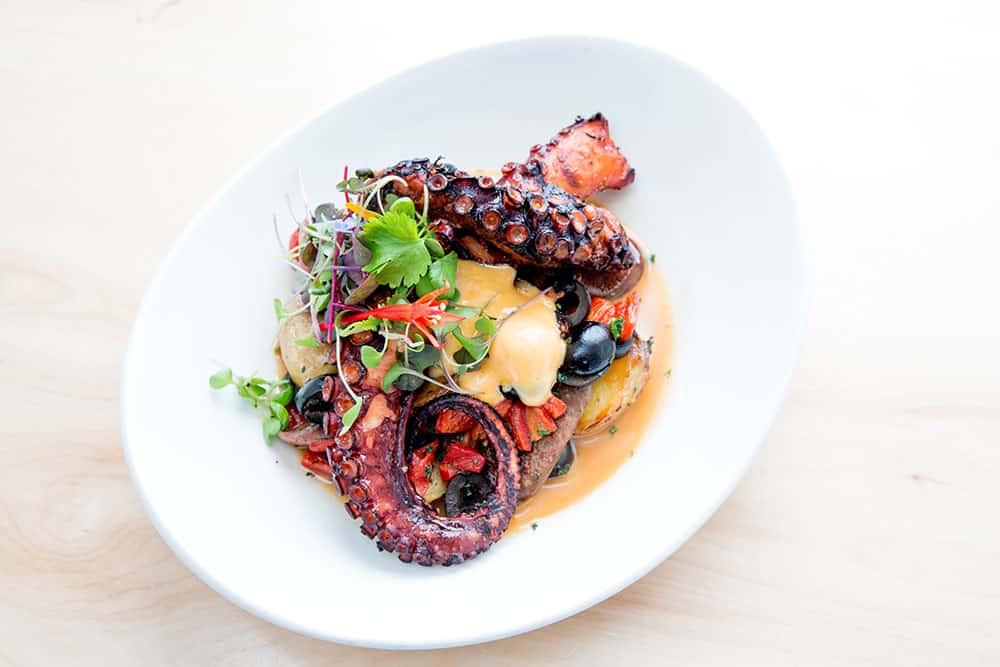 While the caring is wonderfully evident today, so too are intriguing dichotomies. Situated in a former bank from the 1950s, the restaurant is at once lofty and intimate, upscale and comfy, understated and not to be missed. "From the outside, or the fact we are associated with Beckta, Gezellig might seem like a super fancy or a special-occasion restaurant," he suggests. That's why you need to do like the locals do and sit down for a meal. The most frequent response from diners? "They feel so welcomed and relaxed in the place. Like part of the family."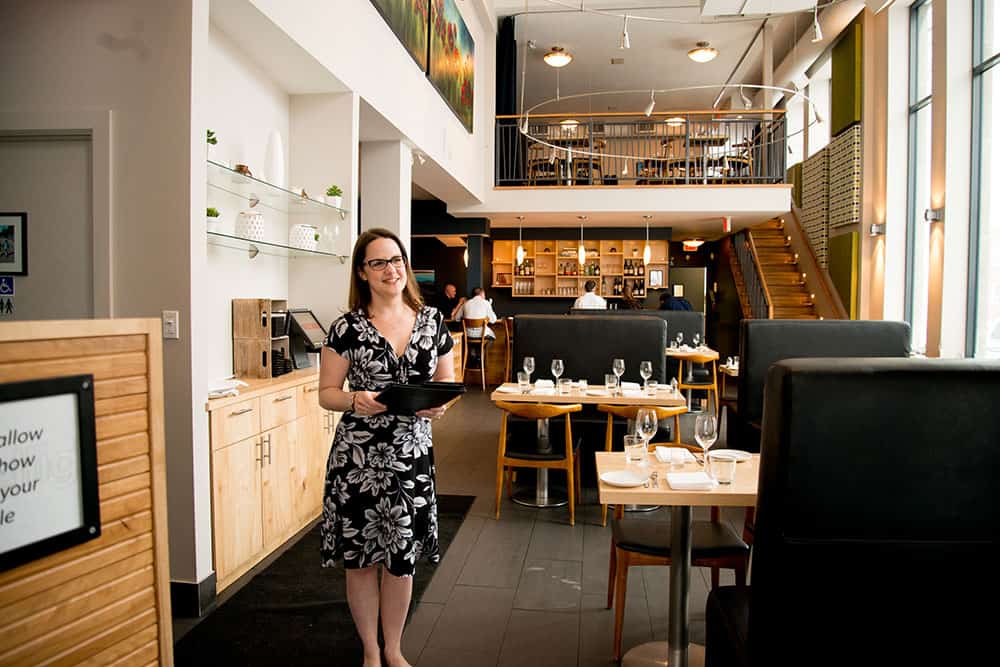 Chef Jason Campbell, who worked as a senior cook for three years at opening, returned a few months ago after time spent soaking up Prince Edward County's celebrated gastro scene. "I think PEC really helped him appreciate the value of great, local products from compelling farmers and small suppliers. Ingredients and seasons really drive his menu items."
Since Gazellig's menu is seasonal, it's constantly changing but always inspired. "I love Jason's fish dishes like the Lingcod and Arctic Char," Beckta mentions. "He always has a great and unique beef tartare on the menu, and the Buttfinger dessert that has been around since opening is legendary!"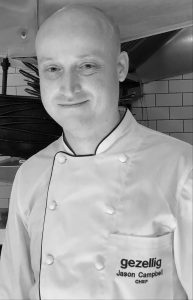 Rather than daily specials, the main menu is updated frequently. "There is always something new going on and being debuted."
The vibe is notable too. "There are intimate corners and great people-watching windows, along with areas for large groups enjoying a special celebration. It feels like a series of fun dinner parties at the same time."
All the while, the hospitality has that magic, untranslatable quality: Gezellig. "Hard to quantify, but so easy to feel."
Images courtesy of Gezellig.