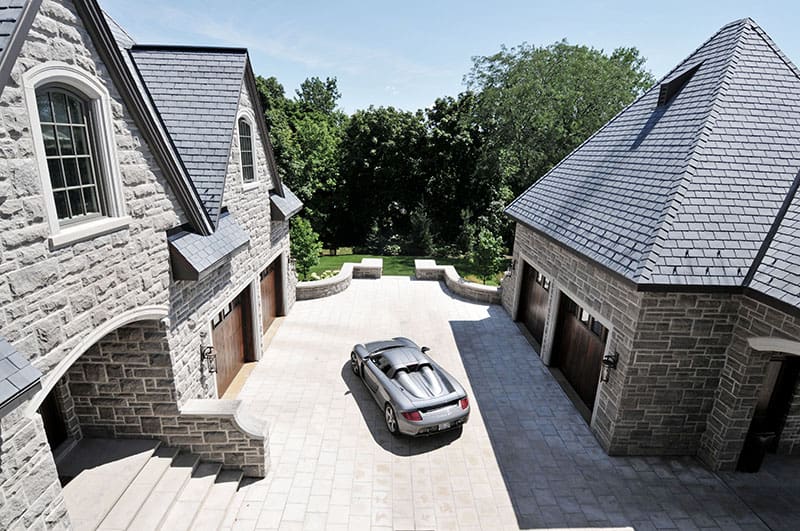 By Reba Wilson
Photos: DreamProperties.com
Garages are having a major moment—and not just for car collectors. In Ottawa, garages are sought after as a traveller's refuge from winter weather. They also do double duty as hobby rooms for tinkering with cars, bikes, mowers and more. Many garages also incorporate a storage component that extends beyond a four-door or coupe. Since the pandemic, families are spending more time together and the trend towards multi-generational living often means juggling more vehicles.
Here are some of the things to consider when designing your dream garage, or optimizing your existing one.
FUNCTION
The easiest way to determine what is needed is to create a list of wants. Consider your family's day-to-day routine and outline your top priorities. Do you have to leave quickly, or often, throughout the day? Do you use one car all the time and hardly ever use another? Do you collect cars and work on them? Outlining your routine includes considering timing, preferred accesses and other needs, such as garden storage.
Car enthusiast Brett Knowles explains: "My dream garage would have a lot of character. It would be an old barn or industrial building." Knowles, who owns 10 to 15 cars on average, including spectacular Ferraris (a GTC4 Lusso, 488 Pista, 812 GTS and an F8 Spider), distinguishes the difference between a purely functional garage designed to fit the most vehicles and a showcase garage. In Brett's dream garage, there would be lots of space with the cars well spread out across one level and a lift to facilitate basic car maintenance.
"My garage should be as interesting as my cars," says Brett. "When you collect a piece of fine art, you don't just hang it on a rotty piece of wood." Brett himself wouldn't include a lounge or bar area for socializing, but some over-the-top garages have this. They might also feature art, petrol pumps and decorative flags, pool tables, or other whimsical items.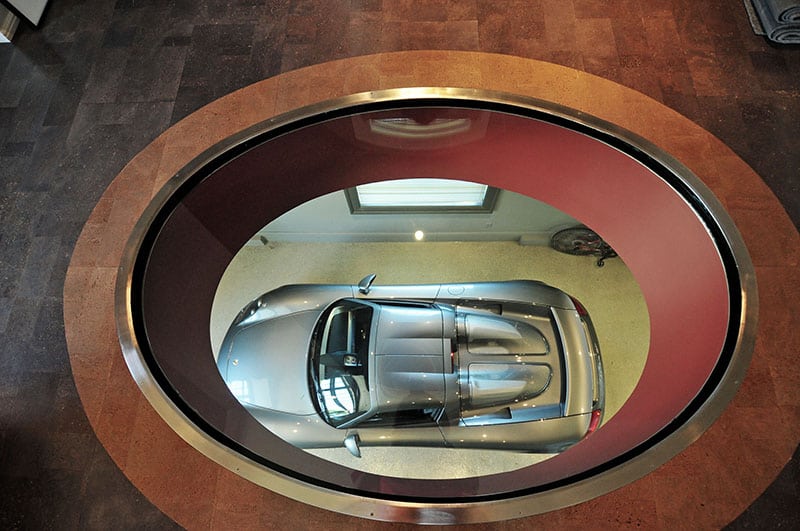 SETTING
When planning your garage, you'll first want to consider the setting and neighbourhood setbacks. The minimum building distance from the edges of your lot varies throughout the city. For instance, Rockcliffe Park requires 15-foot side lots.
Depending on how much space you have and your requirements you might consider adding a separate garage structure to accommodate additional storage or vehicles. The two garages at 1040 Quigley Hill Road—a triple attached and a detached double garage—are set up like this. Both garages are heated and have high ceilings to accommodate car lifts. The detached garage also houses pool equipment and has a bathroom for swimmers and backyard guests.
HEIGHT
How high are your ceilings? Don't forget that when space is restricted, you can often go up. A ceiling height of 11-plus feet can accommodate a hydraulic car lift, doubling your storage space. If height is a problem, you can also go subterranean, creating a car basement for your garage. When you're ready to access your lower level cars, you simply part the flooring and activate your lifts to raise them up. Reserve such spots for vehicles you use less frequently.
FIT
Consider expanding your footprint wider than the minimum size suggestions. An oversized garage will allow you to add storage and workspace, navigate your space with ease and have flexibility on your vehicles down the road. Keep in mind that needs change and if you have a small car now, you might one day wish to change to a larger model.
ACCESS
Where do you want to go from your garage? Consider what you bring home in your car and plan ahead. Do you have lots of children? An adjacent mudroom will provide for boot and coat storage in the winter, and help keep the floors in the rest of the house cleaner. Are you a green thumb? A separate door to the backyard from the garage might be a benefit. Are you quite handy? Perhaps adding a small workroom to the garage, or providing access via the garage to such a room, will make life easier.
Don't limit yourself to thinking a garage should just have one door to provide access to the house. Instead think about what is most convenient. Perhaps a door into the main floor mudroom works well for most days, but you'd also like one into the basement, for carting items from trips to Costco. If you are designing a multi-generational home, you might also plan to have separate inside accesses to each living space from the garage.
The size of garage doors is another thing to consider. If you have a sports car or motorcycle and have added an additional half spot, you may be able to use a smaller garage door to reach that area. If you are adding a car lift, or want the eventual possibility of doing so, make sure to install a taller than average garage door to plan ahead for that.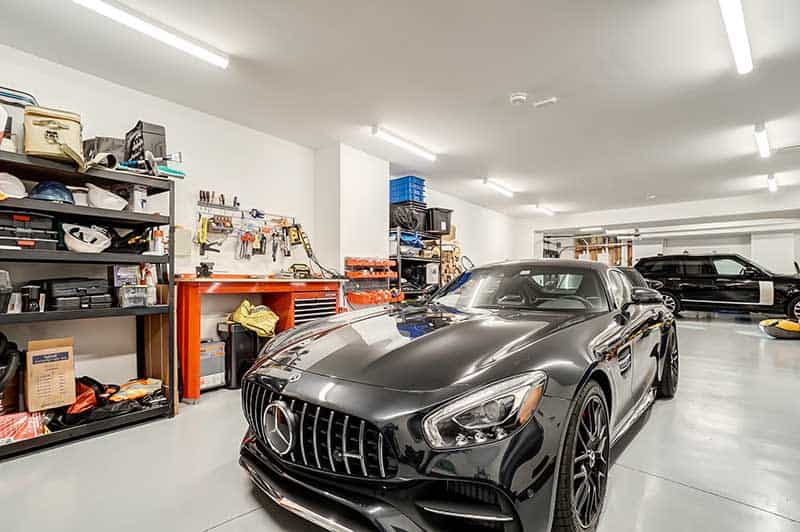 FINISHES
A garage can be as minimalist or elaborate as you wish. If you spend a lot of time there, you might consider including windows in the design. Not only will this add to the look of your home from the exterior, but it will also provide natural light.
Those who plan on working on their cars in winter may consider heating the garage via hydronic radiant heated flooring. Alternatively you can keep a space heater in the garage for less frequent work sessions.
Storage areas can be equipped with counters, air compressors, sinks and plenty of shelf space. Brett explains that because cars, particularly older classic models, leak fluids you want a really durable floor. Epoxy or race deck flooring is a great option. Polished cement, for instance, may look fantastic at first but it will stain and leave tire marks.
Tiling your garage part way up the wall is a nice touch, as it will facilitate cleaning. You might also incorporate a wall mural. Commissioning a graffiti artist to paint a few feature walls will really make your cars pop.
Whether your garage is a collector's showcase or just another part of your home, much can be done to enhance its design and functionality.