By Hattie Klotz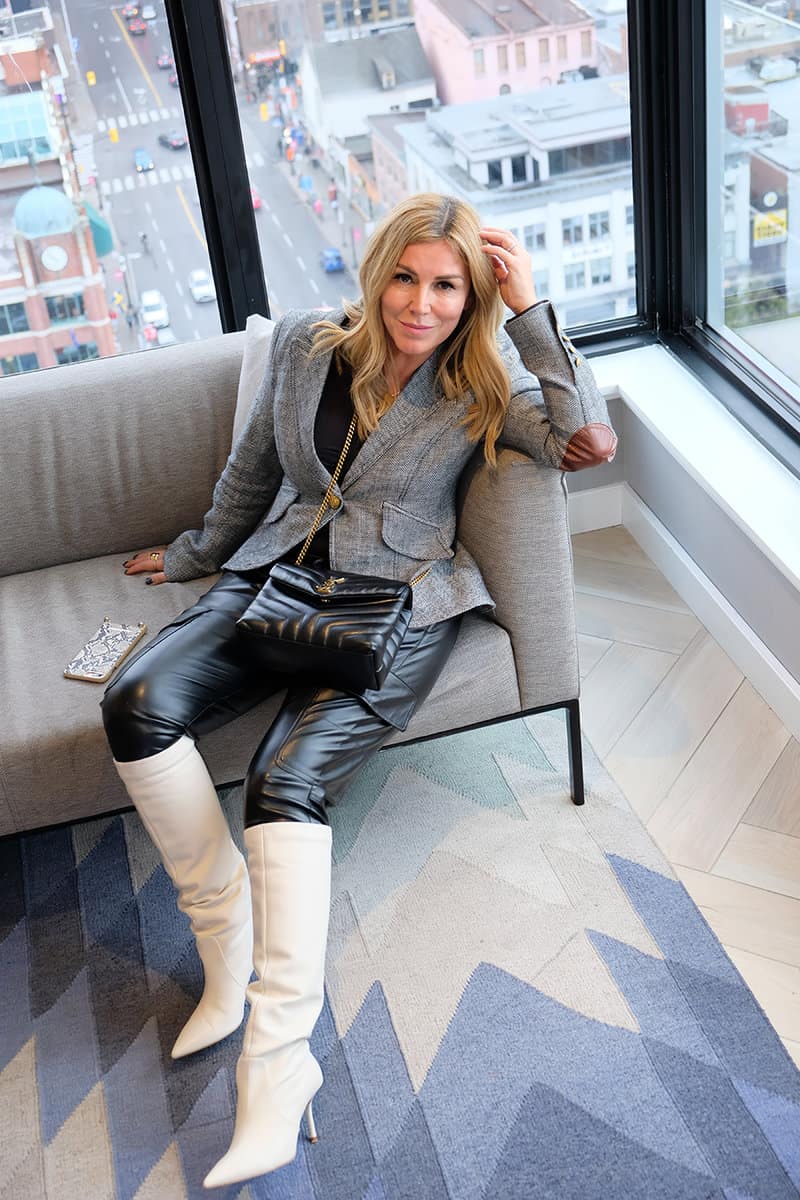 Neuropsychologist and social media influencer Mary Marquardt is empowering women, one stylish Instagram post at a time.
When Mary Marquardt moved to a new neighbourhood in Ottawa, she wanted to get to know people in her community. She approached the organizer of the Hintonburg supper club, hoping to join. Since her address left her just outside the club's boundaries, the organizer suggested she start her own.
Westboro Supperclub launched in 2016. Mary, not a big user of social media at the time, didn't know how to get the word out. A friend suggested she try Instagram, and then the Kitchissippi Times ran a story about the supper club. "Suddenly, I was overcome with about 200 people who wanted to join," Mary recalls. "We used to do four to eight meetups annually, for between 10 and 40 people. I tried to bring in a chef, or interesting speaker. We did olive oil tastings, wine tastings, partnered with small businesses such as The Piggy Market and The Savvy company, and we ate at restaurants all over the city."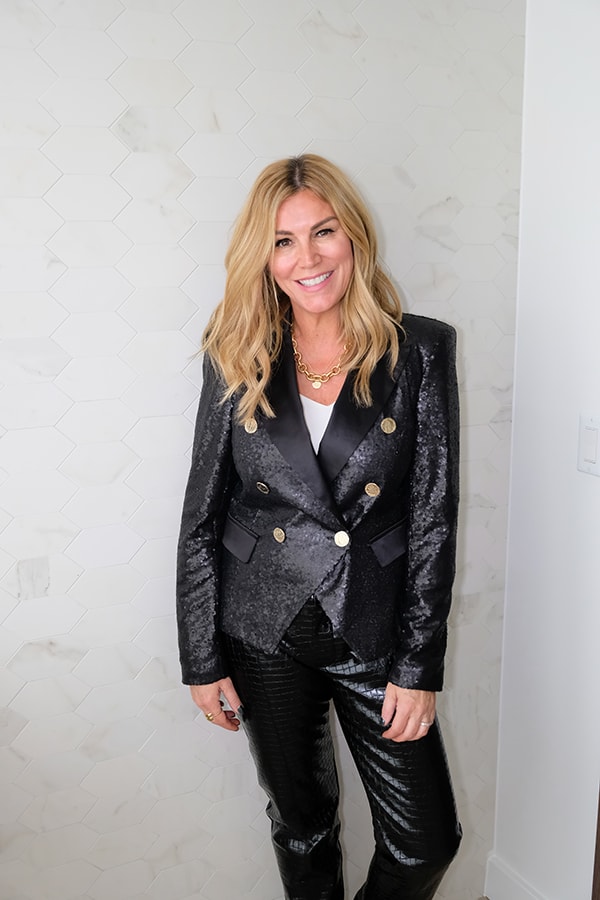 The supper club and the Instagram account, @westborosupperclub, grew hand in hand. However, after three years the undertaking had outgrown its creator. Mary passed it over to a local business owner and friend, leaving her free to go in a different direction. Another of her interests was fashion, so @TheChicAcademic was born in 2019.
It now boasts 20,000 followers, many of whom migrated from her old account.
Dr. Mary Marquardt, a neuropsychologist with the Ottawa Hospital
who holds an adjunct appointment as a clinical professor with the University of Ottawa, is a bona fide fashion influencer.
When Mary made the switch, she spelled out her intent: "TCA will focus on my perfectly imbalanced life as a neuropsychologist with a focus on fashion, luxury, beauty and travel. My aim is to empower women to embrace the best version of themselves, age gracefully, and cultivate style, regardless of age."
Follow and you'll see a collection of curated, tasteful and chic fashion-beauty-travel shots, many of which include her. "Sometimes I feel I may be pushing the limits as a middle-aged woman on Instagram," she says, "but I'm really careful about what I post and it's my aim to show others how to age positively. You can do whatever you want, there are no rules in fashion, and I'm hoping to provide inspiration for women in their mid-life years." Mary is in her 50s.
When she's not looking glamorous and soigné for @thechicacademic, Mary, still chic, works with young adults and others to assess neuro-psychological brain-related disorders and cognitive changes as a result of illness or accidents. To date, her work persona and her fashion-forward worlds have not collided. "I've never had a client say they've followed me on Instagram," she says, and it's not a topic that comes up with colleagues.
Mary grew up in Montreal with a sister, raised by their Italian immigrant father. He instilled a strong work ethic in her and was possibly the reason she has become a psychologist. "I wanted to understand myself and my family," she explains. "Therapy wasn't really my thing, however. What really interested me was the brain, the working of it. You have to tease apart so many different factors to really find out what's going on." After an undergraduate degree at Concordia, she moved to Ottawa to complete her PhD. A job and a husband have kept her in this city.
For fashion inspiration Mary looks to SSENSE, an online and bricks and mortar store in Montreal, as well as Holt Renfrew, FarFetch and Luisa Via Roma. She returns often to the city of her childhood. "I like mixing high and low," she says, "so I also shop at Zara, H&M and others. I also like to shop when I travel. I try to bring back something culturally related to where I have been."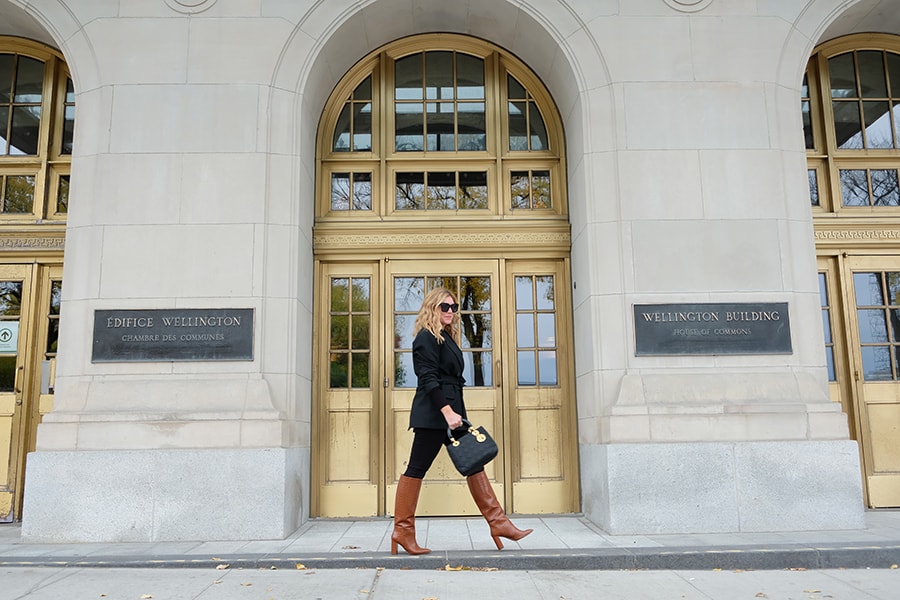 Mary acknowledges the seemingly contradictory nature of her life in an Instagram post from August 2019. Under a picture of herself, wearing an elegant pantsuit, she wrote, "A few years ago, I would never have posted a picture like this. As a psychologist, I would downplay my clothing, my hair and makeup and even my personality because I felt like I needed to fit the image of a 'doctor.' I've always loved shopping and fashion, but I couldn't reconcile this aspect of myself with my professional life…. Why can't I love Freud and fashion? Why do fashion and intelligence have to be mutually exclusive?"
Well, Dr. Mary Marquardt, you have successfully proved they don't. Who doesn't want a chic psychologist, anyway?