By Chris Wilson
Photos by Kathi Robertson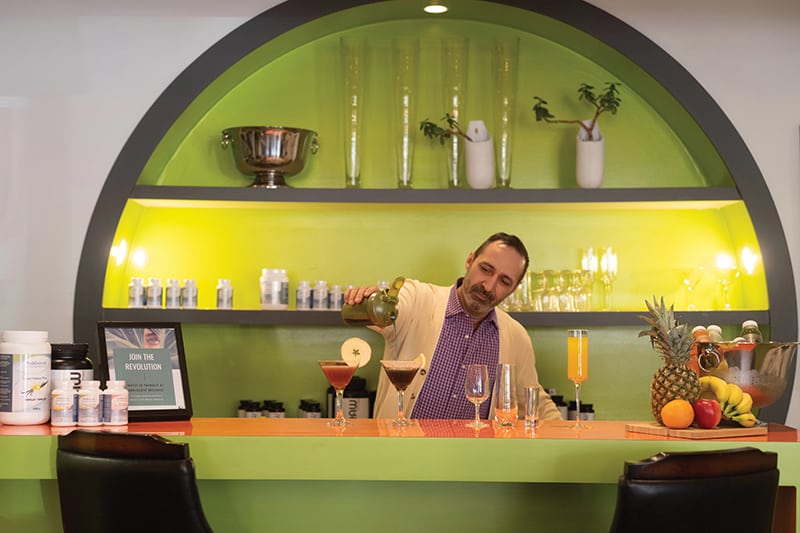 You might drop into 18 Murray Street to pick up some cold pressed juice and wind up staying for a Thai Noodle power bowl and a Clean Green smoothie. After all, Spa Café is a feel-good kind of place.
This inviting spot in the ByWard Market and RAW Materials Health, its product line, are part of a larger enterprise spearheaded by Joseph Saikaley and Shannon Patrick. Joseph is founder and chief executive officer and Shannon is chief operating officer of Omniscient Wellness, a new local venture that is slated to encompass an education centre and a 10,000-square-foot spa facility.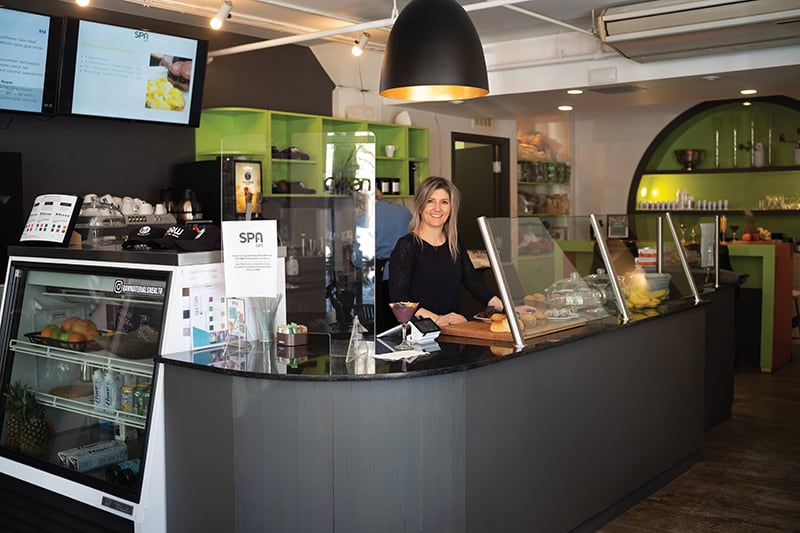 "We want to be leaders in making a wellness lifestyle very accessible," Shannon explains, describing Spa Café as the "front line of our offering" since nutrition and nutritious food are fundamental to health and beauty.
At Spa Café, she says, you'll sink your teeth into "food that serves a purpose: food to nourish, repair and flourish." Ingredients are carefully selected, and as fresh as possible. You can count on no frying, lots of olive oil used, and minimal processed or refined elements.
Popular menu items include RAW acai bowls, superfood smoothies and fresh pressed juices such as Resilient-C (with dragon fruit and pineapple), Reboot (with activated charcoal) and Allure (with carrot, orange, turmeric and ginger). The collagen elixir, lentil soup, bean chili, avocado toast and baked falafel wrap are also big hits.
After the downtown café opened in October of 2020, Shannon and company reached out to RAW Pulp + Grind, a long-established, well-respected Ottawa juice bar and wellness café that had recently closed. "We wanted to expand our offering and to keep the RAW offering alive and well," she notes, speaking highly of the business that had been "well loved in the city."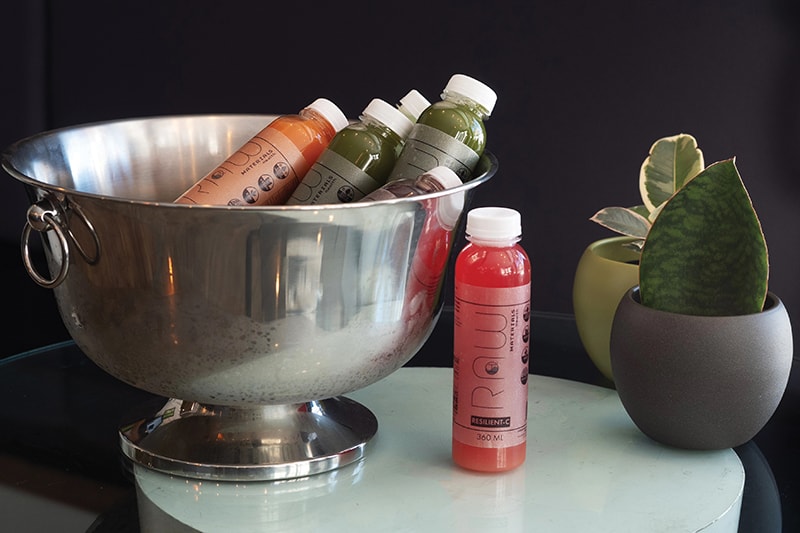 Since then, she adds, "RAW Materials Health has evolved to become our product line of superfood smoothies,acai bowls, cold pressed juices and other menu items that are vegan and gluten free." The line is expanding to encompass vitamins, supplements and pantry staples. Pantry items will include superfood powders, such as acai, matcha, spirulina and collagen, as well as nuts and seeds.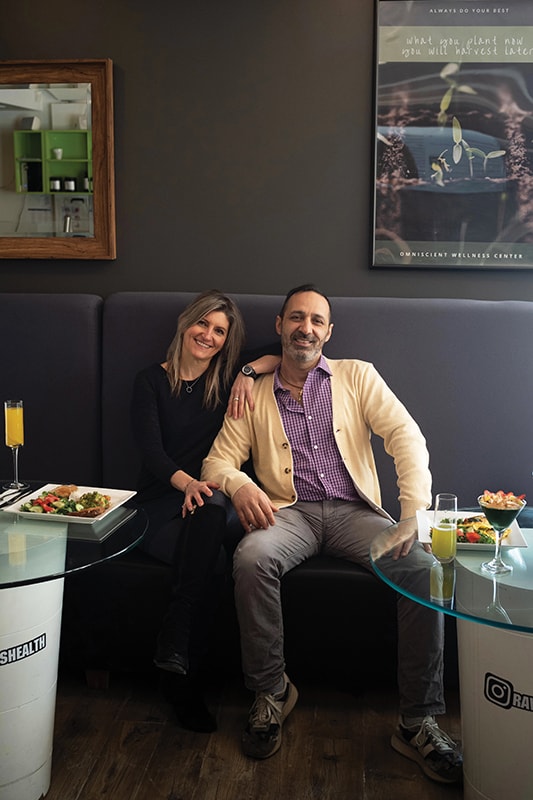 On site, you can tuck into breakfast, lunch and dinner, and enjoy nutrient-dense treats all through the day. Beyond Spa Café, other Omniscient Wellness offerings are also in the works. See spacafe.ca, rawmaterialshealth.com and omniscientwellness.ca