By Brigitte Hasbron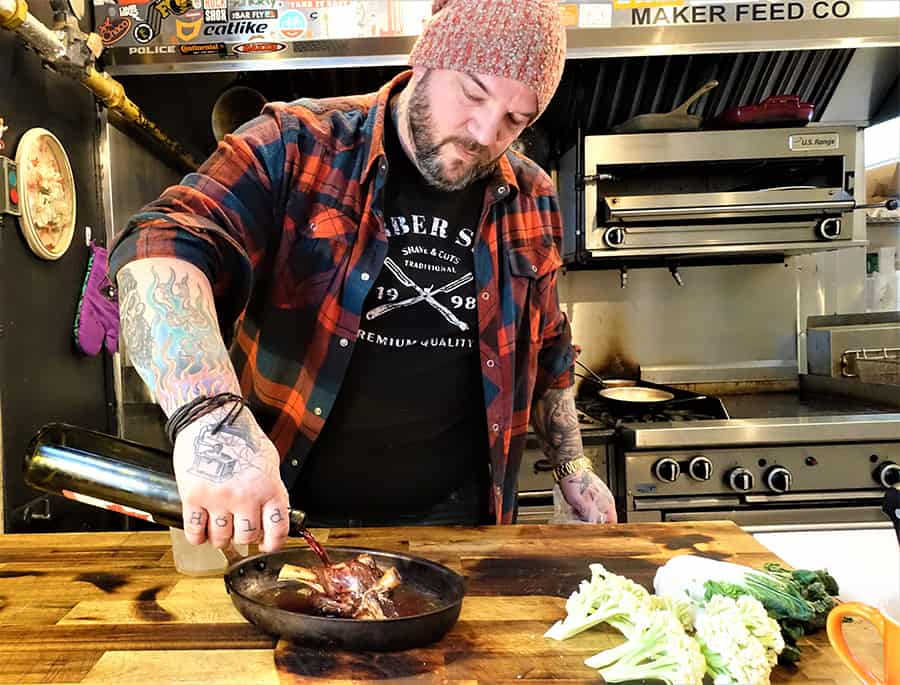 With Maker Feed Co., Chef Michel Gaumond defies COVID odds and delights Ottawa foodies.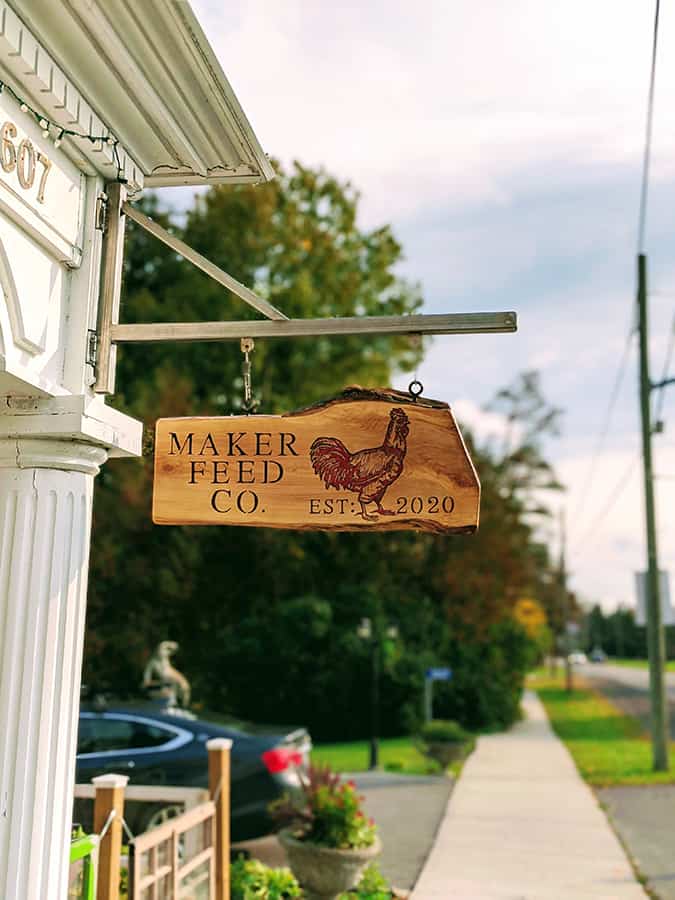 When life dishes lemons, not every chef is game to dish back a fresh dining opportunity. Meet Chef Michel Gaumond. In an industry squeezed by COVID-related restrictions, this Ottawa chef has dared—at least metaphorically—to make lemonade. More accurately, with business partner Ben Jean of Hidden Trails Farm, he has opened a new restaurant called Maker Feed Co.
The farm-to-table eatery is located at 2607 Old Montreal Road in Cumberland. You can also find it online at makerfeedco.ca and follow the Instagram account, co.makerfeed, to see delectable images of its latest take-home offerings. Michel is figuring if he can make it through the pandemic, nothing can stop him or any of his countless culinary ideas from coming to fruition.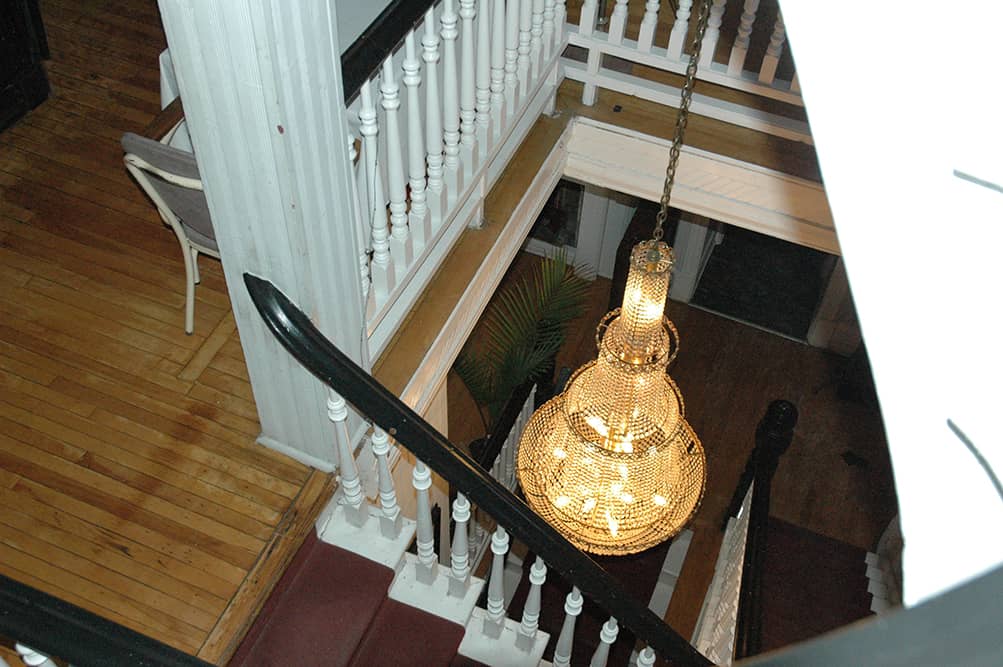 Like many in the service industry, he lost his job as executive chef at St. Martha's Brasserie d'Orléans after the coronavirus hit. The circumstance provided him with an opportunity to reflect about what his next move would be. Fast-forward a few of months, and with a leap of faith, he took possession of a multi-story building to create an Alice in Wonderland-inspired restaurant.
With hindsight, he acknowledges if he had continued to work at St. Martha's, his dream of owning his own restaurant would have been just that: a dream. It would have been too much of a gamble to quit a stable job to run his own establishment. Now, with a grin on his face, he explains that with nothing to lose and everything to gain, adversity made room for opportunity. Why not take a chance?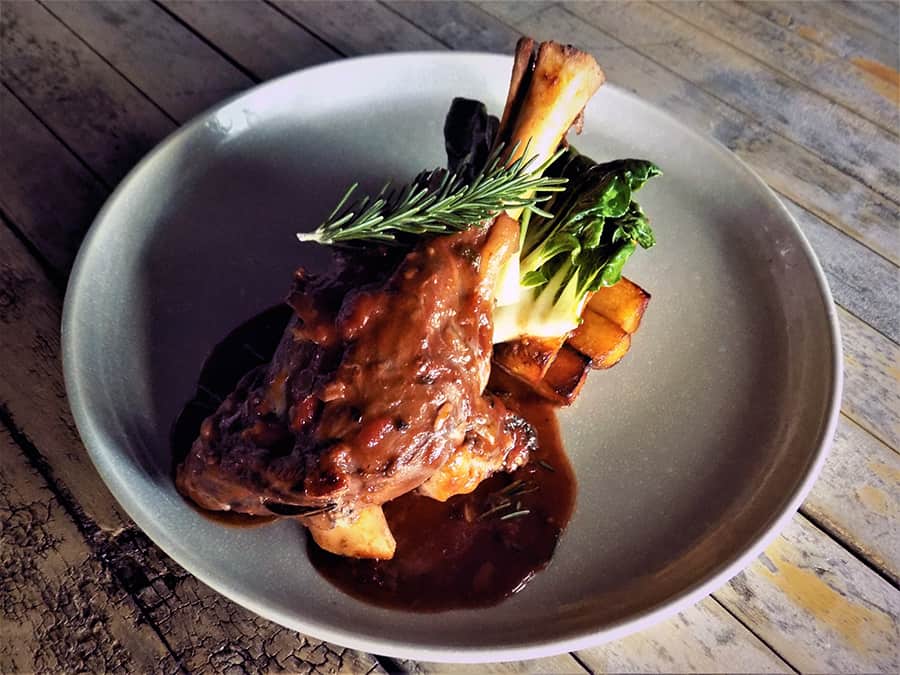 Community connection
To provide customers with the freshest of ingredients, Michel set out to make a real connection with local food purveyors and farmers in Cumberland and the surrounding areas. For Michel, this was and is essential. He wants us to think beyond the restaurant, about the farmers and the local artisans that make each plate possible. In essence, Maker Feed Co. represents a community of makers that feed people.
As is the case with many great projects, creating Maker Feed Co. came with its own set of challenges. Not wanting to borrow money, the chef emptied his savings and sold numerous personal items to bring the restaurant to life. Wanting to keep costs low, he completed much of the renovation work himself and acquired numerous second-hand items. Everything from the beautiful furnishings to the pots and pans has been given new life in this charming restaurant.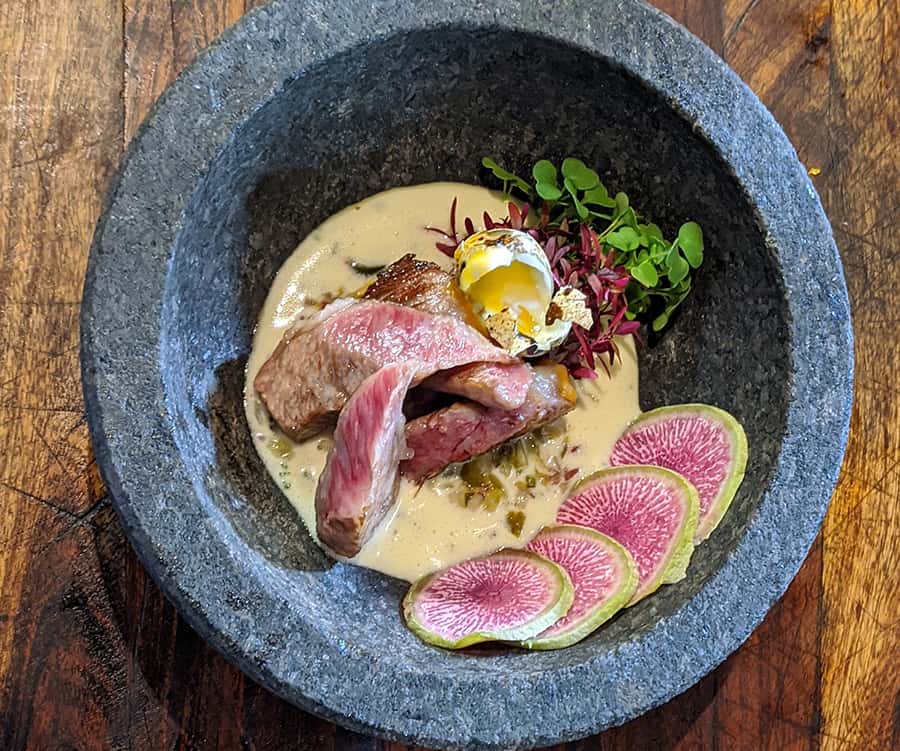 It launched in August of 2020, and its chef/owner remains undaunted by the impact of COVID-19. "I think it has made us strong and I figure if we get through this, nothing can stop us." To sustain business, he has been offering curbside pickup, takeout and delivery. Speaking with gratitude, he reveals many patrons have followed him from his previous restaurant, and Makers Feed Co. has been able to build a large following in a very short time.
From the rooftop terrace for oysters and cocktails to the plush main-level dining room furnished with luxurious, oversized gold sofas, there are several dine-in options at this remarkable establishment. Walk up the spiral staircase with its incredible chandelier, and you'll find a space that oozes masculinity with rich, dark leather furnishings and modern clean lines. The different possibilities are inviting.
As for the cuisine, the chef describes his cooking style as comfortable, classic, inventive, daring and natural. So it was only fitting that on one of my visits I asked if he had a signature dish. His response was music to this Bon Vivant's ears: succulent lamb shank. Michel excitedly revealed it is his favourite meat, and he prides himself on it. "You taste the richness of the braised meat and the depth of the jus, then round it out with Yukon potatoes confit in duck and lamb fat. It's incredible."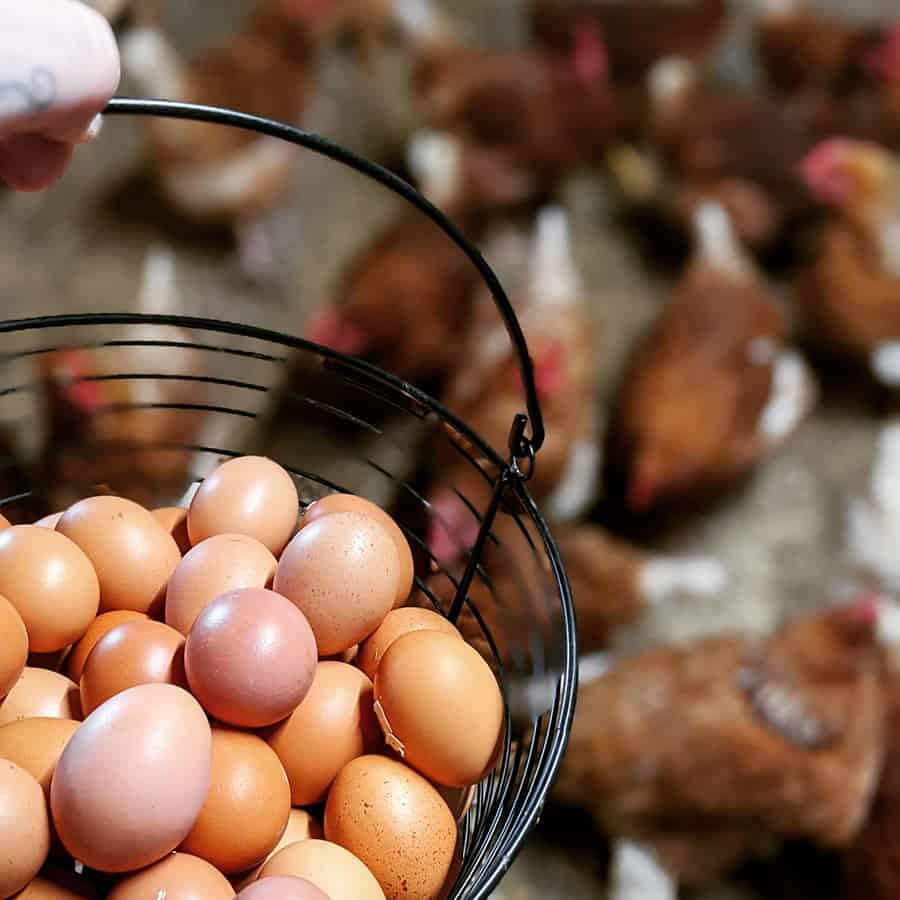 What more could a food lover ask? One would think after opening his first restaurant, the chef would be content with his accomplishment, especially doing so under such extraordinary circumstances. But that's not Chef Michel Gaumond. He plans on opening a second location down the road, as well as a distillery. As for Maker Feed Co., his vision is to have the eatery become more than a restaurant; he would like it to be a destination. And for a moment, my destination was the chic gold sofa, where I savoured every morsel of that delicious lamb shank, feeling as though Alice wasn't the only one in a wonderland.