Artist and musician Daniel Wakeman has arrived.
By Hattie Klotz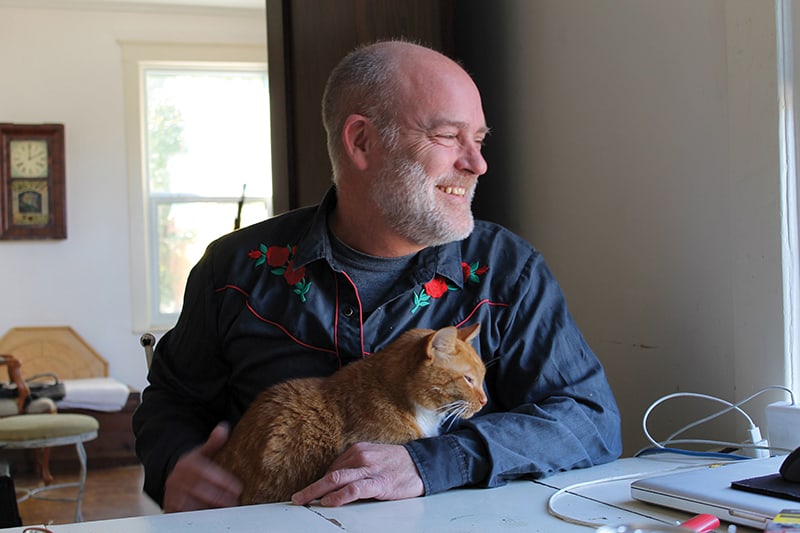 Irish-American writer and Pulitzer Prize winner Frank McCourt published his first book, Angela's Ashes, at age 66. Another Pulitzer winner, Annie Proulx, best known for The Shipping News and Brokeback Mountain, didn't get her start until she was 57. Sometimes it simply takes a while for all the pieces of a creative life to fall into place. In the life of Nepean-born Daniel Wakeman, art and music have always been driving forces. "As far back as I can remember," he says. But it was not until a couple of years ago that he became a full-time, professional artist.
"It's the best thing ever," he adds. "I feel very fortunate." Daniel is 54. When he was growing up, Daniel's parents were often at work. "Even at a very early age I was left to my own devices," he recalls, "so I did a lot of drawing. As soon as I was old enough to do so without supervision, I would take a sketchbook and pencils and hop on a bus to the Museum of Nature, to sketch animals from their collection. I was fascinated by the dioramas."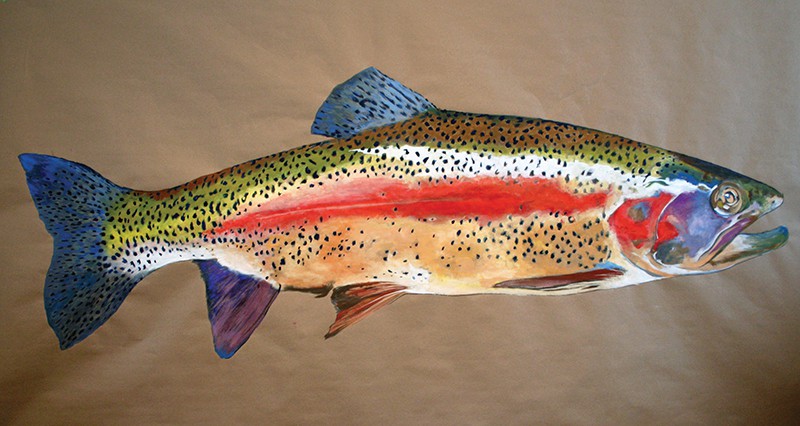 Since then, animals and art have played a huge role in his life. "In school I was a very distracted pupil, a bit of a class clown, and art was one of the few classes that would actually hold my attention," he explains. "I've always enjoyed painting animals—their architecture, their otherness."
These days, Daniel's work includes animal portrait commissions and commercial work for several restaurants around Ottawa, including Arlo, Citizen, Beyond the Pale and Le Poisson Bleu, a new fish restaurant on Somerset Street West. Lately he's been working in gouache but also loves charcoal, oil paint and woodcut printmaking.
A giant writhing octopus with curling tentacles and a glistening rainbow trout, not to scale, draw attention at Le Poisson Bleu, while a 36-foot scroll of over 50 endangered animals hangs on the wall at Citizen. Called Postcard – a Procession of Difficult Beasts and painted in gouache on brown butcher paper, the scroll explores our skewed relationship with animals and it turns heads at the Gilmour Street eatery.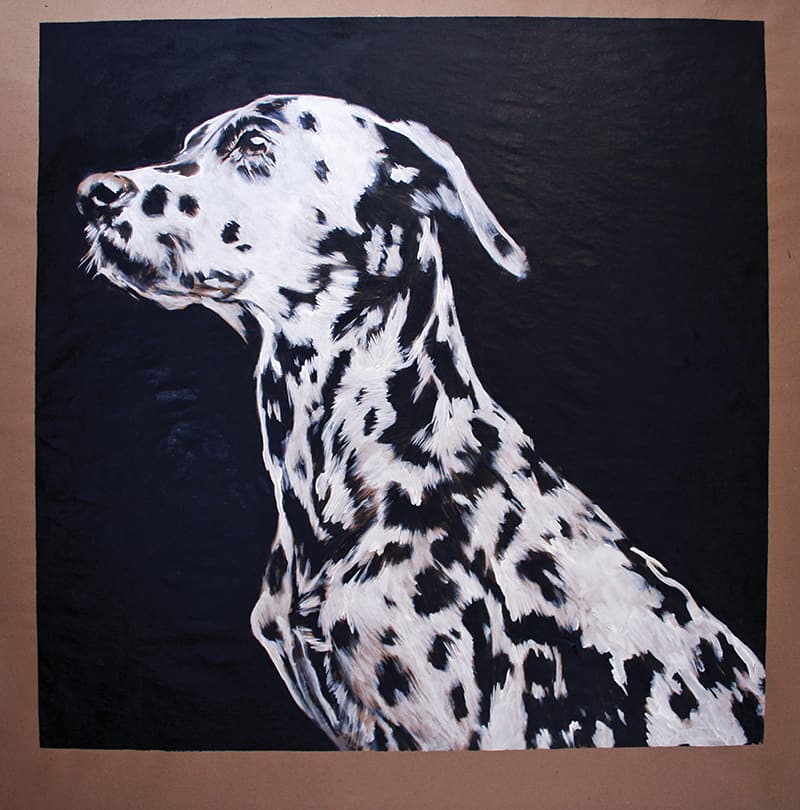 Daniel has deep ties in the local restaurant industry. It's where he made his living for over 30 years. "I just kind of fell into it after high school; I was good at it and the money seemed great when I was 18," he says. Working mostly as a waiter, he then became an oyster shucker and bartender at the Whalesbone on Bank Street. "But eventually it became pretty clear to me that I needed to shake things up and do some learning, pursue some real growth." So, in his mid-40s, he returned to school.
"I had already been making art for most of my life, but without any formal training. Returning to school to study art and both broaden and hone my skills was something I had wanted to do for years," he says. "It felt like the next best step for my artistic trajectory. It was difficult at first, as I was a terrible student when I was younger, and I had allowed myself to be convinced by past teachers and counsellors that I could never excel at academics, so there was a lot of anxiety returning to school. But the anxiety was unfounded; I was actually quite good at it."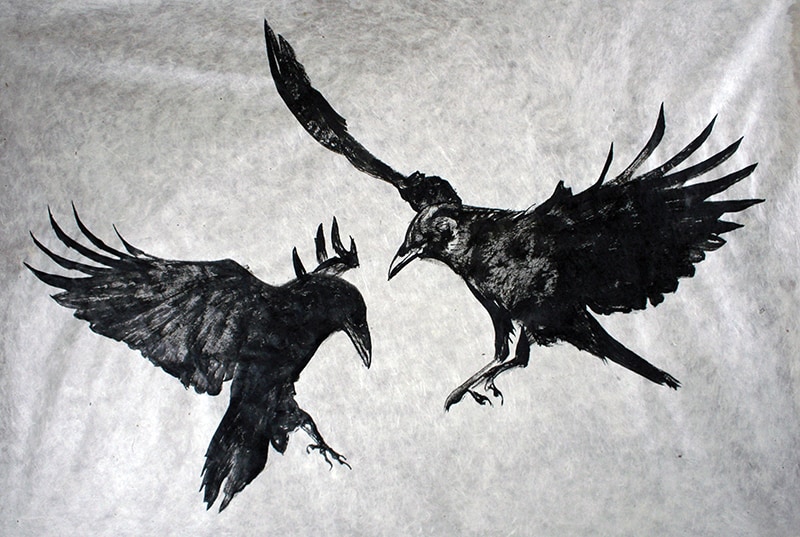 In 2016 he graduated with a BFA, with a major in painting and drawing and a minor in print media, from Concordia University in Montreal. But the siren call of the restaurant world drew him back. And then COVID came along and it was the wake-up call he needed. "I quickly realized that if I was ever going to take the leap and try to be a professional artist, the time had come. And then the COVID lay-offs and lockdown cemented this feeling."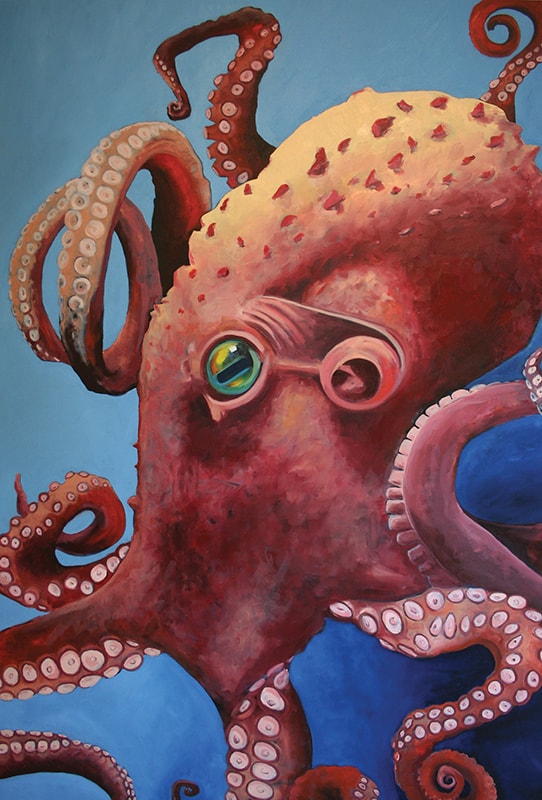 When he's not working in his Hull home studio, accompanied by two roommate cats, he's fronting an eight-piece country band called Revenant Dan & the Murder Crows. "We do a lot of what I like to call Murder Country," he explains. "I started to teach myself to play guitar and sing when I was a tween; music was always an important part of my life. In the band, I'm one of three singers and its principle songwriter. I play rhythm guitar. It's one of the real joys of my life."
The band released its debut album in December 2019, but then was forced to wind down once the pandemic arrived. He's hoping that an April gig at Irene's Pub will not become another COVID statistic. "Making an album, and releasing it on vinyl, has been a lifelong dream. I'm hoping to continue making more." Daniel Wakeman's work can be seen on Instagram @danielwakeman.