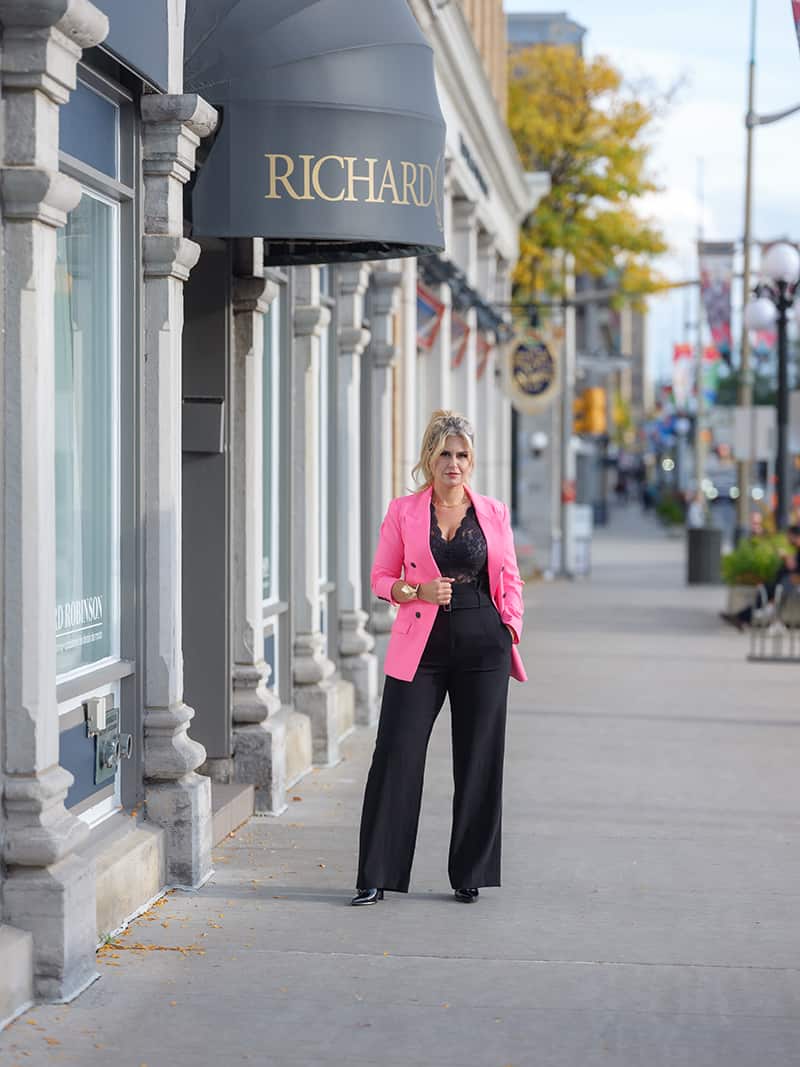 Head to the ByWard Market and Sussex Drive for chic, on-trend finds
By Hattie Klotz
There are good things happening in the ByWard Market.
Long due for a renewal, the area is shortly going to benefit from over $1.5-million in government funding to give it a facelift. And while infrastructure investment is all well and good, it's the stores, market stands, and restaurants owned by brave entrepreneurs that make the area a magnet for tourists and locals. Recent openings indicate that if you are looking for luxury, you should put the ByWard Market and Sussex Drive on your radar.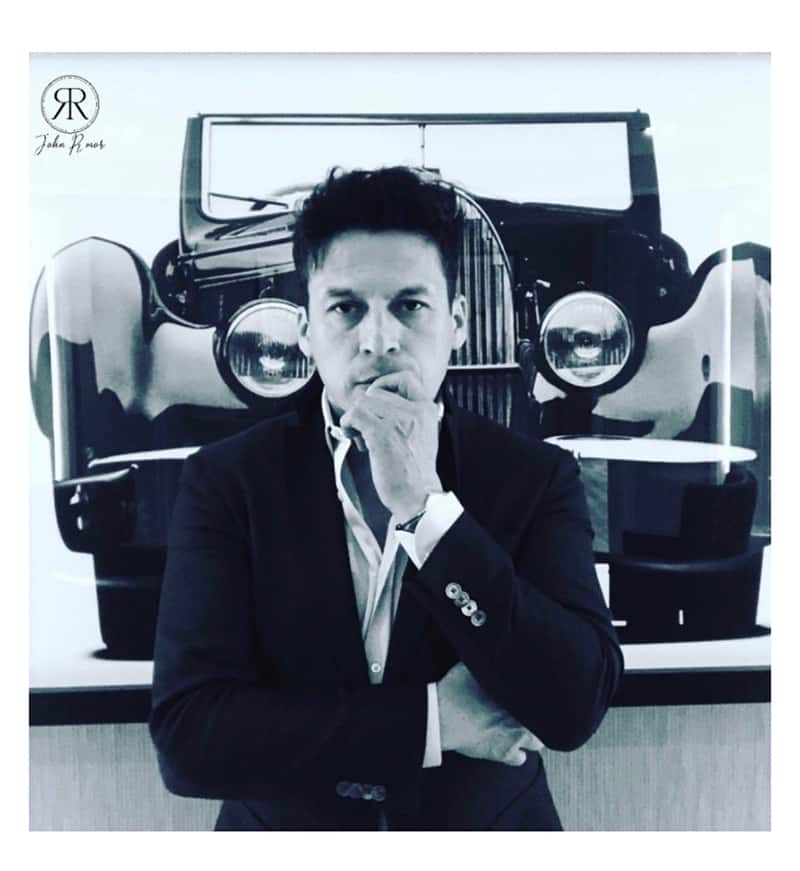 Rmor Shoes opened in July on the corner of Sussex Drive and Murray Street, offering the most indulgent shoes, leather gloves, silk scarves and sunglasses. The love child of John Rmor (pronounced "armour," similar to amour, the French word for love), the boutique screams quiet luxury from the moment you step inside. Shoes in every colour of the rainbow line the shelves and many window displays, beckoning like semi-precious gems in vibrant tones of red, blue, green, turquoise and purple. The leather and suede are butter soft; the attention to detail is precise and whimsical. Some shoes are lined with printed silk, others have red leather; boots have oh-so Canadian red and white pull tabs, while a pair of loafers boasts blue leather soles.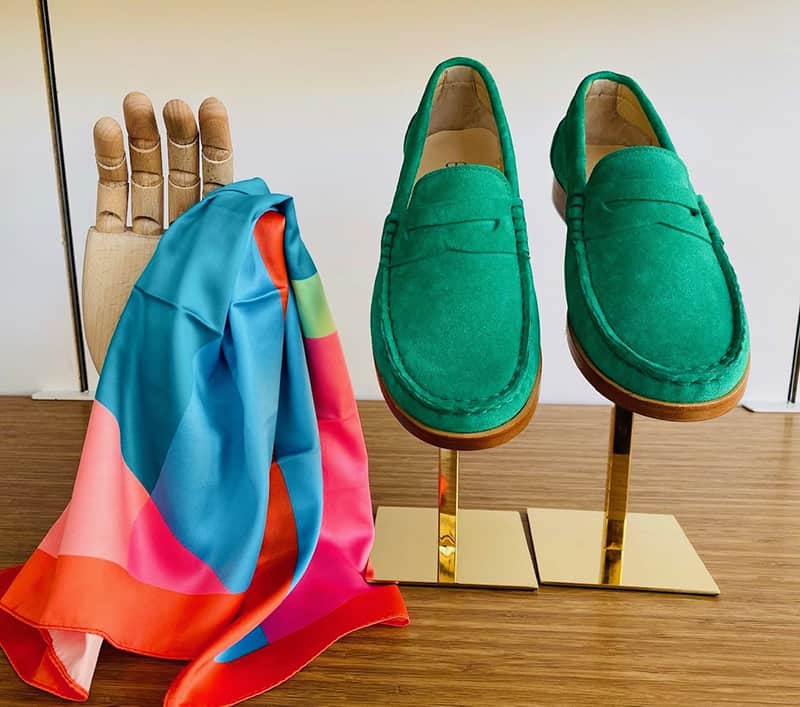 Rmor, a man who has called Montreal, New York, Argentina, Panama, Brazil and Costa Rica home, but who has been an Ottawa resident for the past eight years, handles each pair of shoes with love. "I'm a designer," he explains, "and I didn't find the shoes I wanted at the price I wanted." So, he created his own. Rmor has travelled widely in Europe, sourcing the leather to make his goods and then finding the family businesses to make his wares. Shoes are made in Portugal from leather found in France, Italy and Spain. Gloves are made in Romania with leather from Brazil. Heavyweight silk scarves are handprinted in France, and Rmor's next line will boast unique Canadian images. Sunglasses are all made from recycled plastic, in Spain.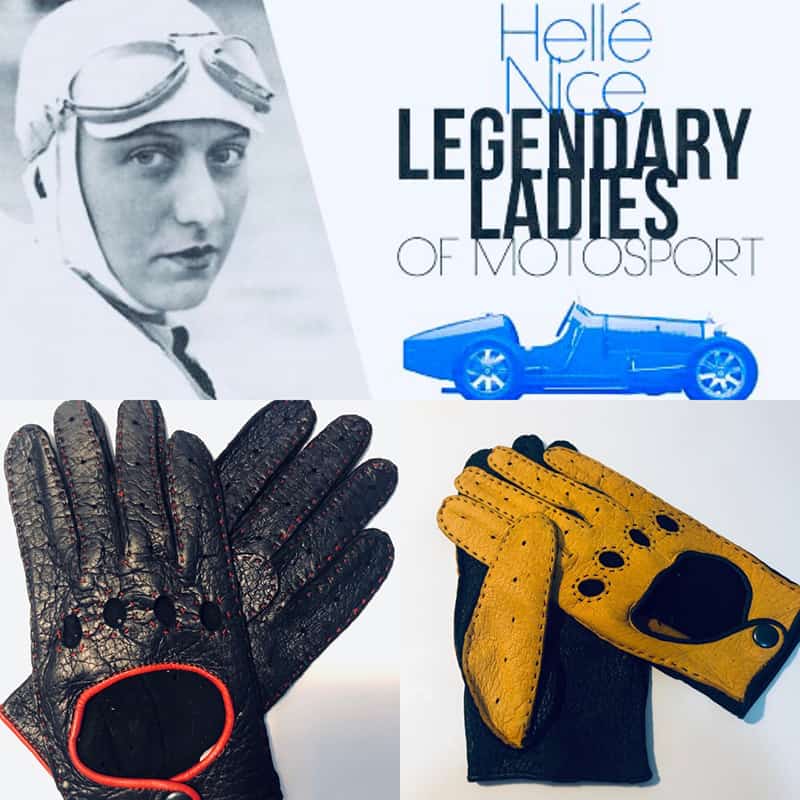 Rmor does everything himself so that he knows the quality will be consistent with his expectations. He renovated the store with the help of his two teenaged daughters, creating a light-filled boutique with a leather-padded and gold-studded door and comfortable Italian leather armchairs. He is happy to offer private shopping.
Each of his styles is offered in limited quantities, ensuring it's extremely un likely you'll be wearing the same thing as your friends. Some loafers are offered in just four or five sizes, one pair of each. "They're like gloves for your feet," explains Rmor, and it's true. They are so very soft when I slide a foot inside. But if it's gloves you are after, Rmor recently made a limited edition of four pairs of gloves in homage to 1930s Bugatti racing car driver Hellé Nice. They're crafted from peccary (an extremely soft pigskin) and are sold in their own suede pouch.
While all this luxury leather is fine and dandy in the summer, Rmor is now designing for Ottawa winters. He shows rabbit-lined boots with waterproofed leather soles for fall, and others with thick rubber soles and deep treads, suitable for trucking along icy sidewalks in winter. "I've been dreaming of boots for over two years," he says.
After you've indulged your own shoe fetish, you can also add a pair of teeny, tiny moccasin driving shoes for the mini-me in your life; Rmor offers them in baby blue, orange, yellow and royal red.
A stroll around the market stalls will bring you to a little piece of France, right here in Ottawa. When you step inside Marjorie Mourre's stand, Provence en Couleur, you'll be forgiven for thinking you may have just escaped to the South of France for a moment.
Rustic wood displays boast products shipped from France and made in Canada. The wafting scent of lavender entices passersby to linger, while a giant photograph of lavender fields in full bloom is a dreamy evocation of summer landscapes in Provence.
For Mourre, who grew up in a small village called Dieulefit, the markets of Provence and the artisans who sell their wares there are in her blood. The village is known for its fine pottery, and her father was a potter. "My brother and I grew up helping in the markets, making our own pottery and my brother was successful in selling his. People used to love to see children selling their creations," she recalls. "We were used to commerce, helping out my aunt who was a florist."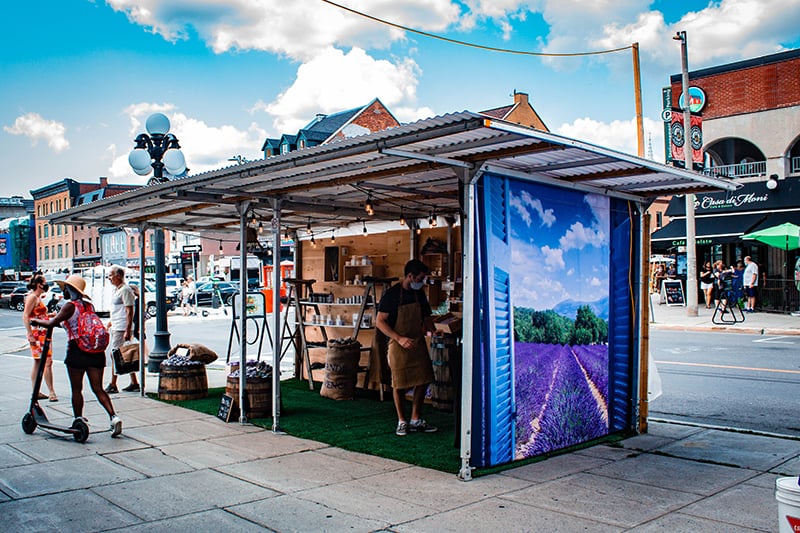 Eight years ago, Mourre's brother launched Provence en Couleur in Vancouver. He's long been asking her to join the business and in April of this year she took the plunge, leaving her job as a school secretary to return to a business she knows well. "Markets are in our blood," she says.
Mourre makes the bouquets, sachets, mists, sea salts and bath bombs here in Ottawa, while her brother makes hand sanitizer and the essential oils in Vancouver. "We are offering fantastic quality products," says Mourre. "My brother went directly to the growers near Mont Ventoux to source the lavender. It's really a close connection from field to end-product." The ByWard Market area has long been a fashion anchor for the Ottawa scene. Sussex Drive is home to Richard Robinson Fashion Design Academy, founded in 1972 with a focus on haute couture. Nearby, the Schad boutiques have offered designer labels such as Canadian brand Smythe, and the latest in oh-so-hip jean brands, since 2001. Kaliyana, a Canadian concept brand, has also been a long-term mainstay of the strip, joined more recently by Isabelle Mode and chic Montreal knitwear brand Ça Va de Soi. And now, another Canadian fashion heavyweight has set up shop on Sussex.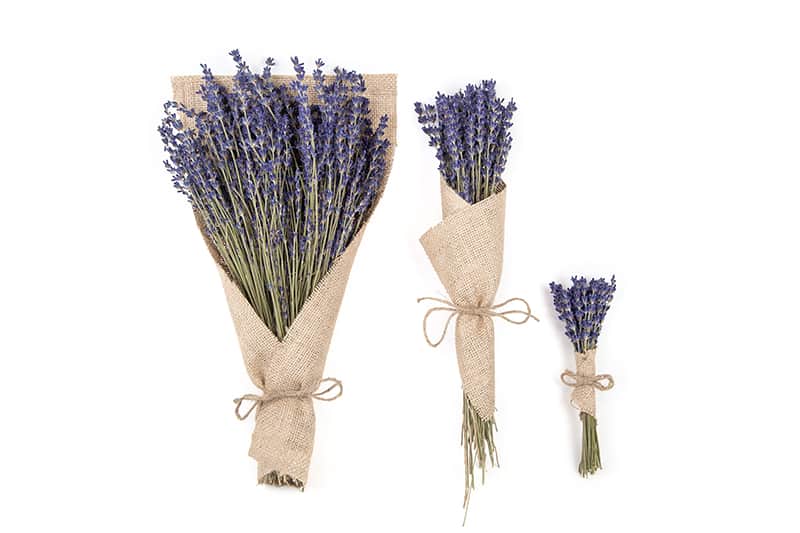 Montreal designers Judith and Charles are moving from the Rideau Centre into a 1,000-square-foot space at 493 Sussex Drive, the former home of Trustfund. The company has renovated the store to expose old stone walls and honour the heritage of the space, to create a boutique that speaks to their Canadian-made contemporary chic designs.
With countless independent restaurants and bars, and Major's Hill Park just a stone's throw away, now's a great time to take a stroll along Sussex Drive and through the ByWard Market. Let an afternoon shopping spree ease gently into an evening on the town with dinner at newcomer Apothecary Lounge, or gastropub The Clarendon, followed by an ice cream from one of many shops in the neighbourhood.