From her family's prized English garden to her own farmland near Wakefield, HATTIE KLOTZ's lifelong passion for gardening soothes and nurtures her soul in ways she never imagined.
My name is Hattie and I am a gardener. Isn't that what they say in therapy? It's been written in my stars since the age of 10 when I had my first small plot of land at boarding school and won the gardening prize. But it's only recently that I have come to embrace this description of myself.
In fact, it was last summer that I understood how serious the gardening addiction had become after receiving news that I had cancer. Already grappling with a broken hand in a cast, I put down the telephone from the specialist and called a gardening friend. "The news was terrible," I told her at the time, "but I'm far more worried about verbena. I must find some. Do you know where I can get about 100 of them in Ottawa?" (My health is now back on track)
I grew up in the beautiful countryside of South East England. When I was eight years old, my parents bought a tumbledown house in a sorry state of repair, set in 150 acres of countryside. As they restored the house, room by room, I explored the countryside on horseback. I spent many hours daily, winding down country lanes, crossing farmers' fields, galloping through woodland and splashing up muddy paths. I loved the folding landscape of soft green fields dotted with sheep, dappled in sunlight and different each day, the carpets of bluebells in the woods in spring, the changing seasons, the bounty to be had in the fall hedgerows such as blackberries and hazelnuts, even the damp and windy days, which only made the others sweeter.
Once they had secured the roof and made most of the house habitable, my parents turned their attention to the garden. Occasionally, my brothers and I were drafted to help. One weekend, we spent the entire time bent double, picking pieces of broken glass from the ground — the remnants of several smashed Victorian glass houses. Another, we spent the days taking apart an old, round brick well, making wishes and re-locating hundreds of slimy frogs to another part of the garden. After fall storms, we'd often saw up fallen trees and light a big bonfire, baking potatoes wrapped in tinfoil in the glowing embers.
Corner by corner, my parents revealed the hidden beauty of the landscape. They dug out silted-up ponds and created a small lake with an island. They built a large stone terrace with sweeping flowerbeds and lawns sloping to water's edge. They restored a Victorian greenhouse, and gradually ate up more and more of the surrounding farmland, turning it from a sheep's paradise to a people's paradise.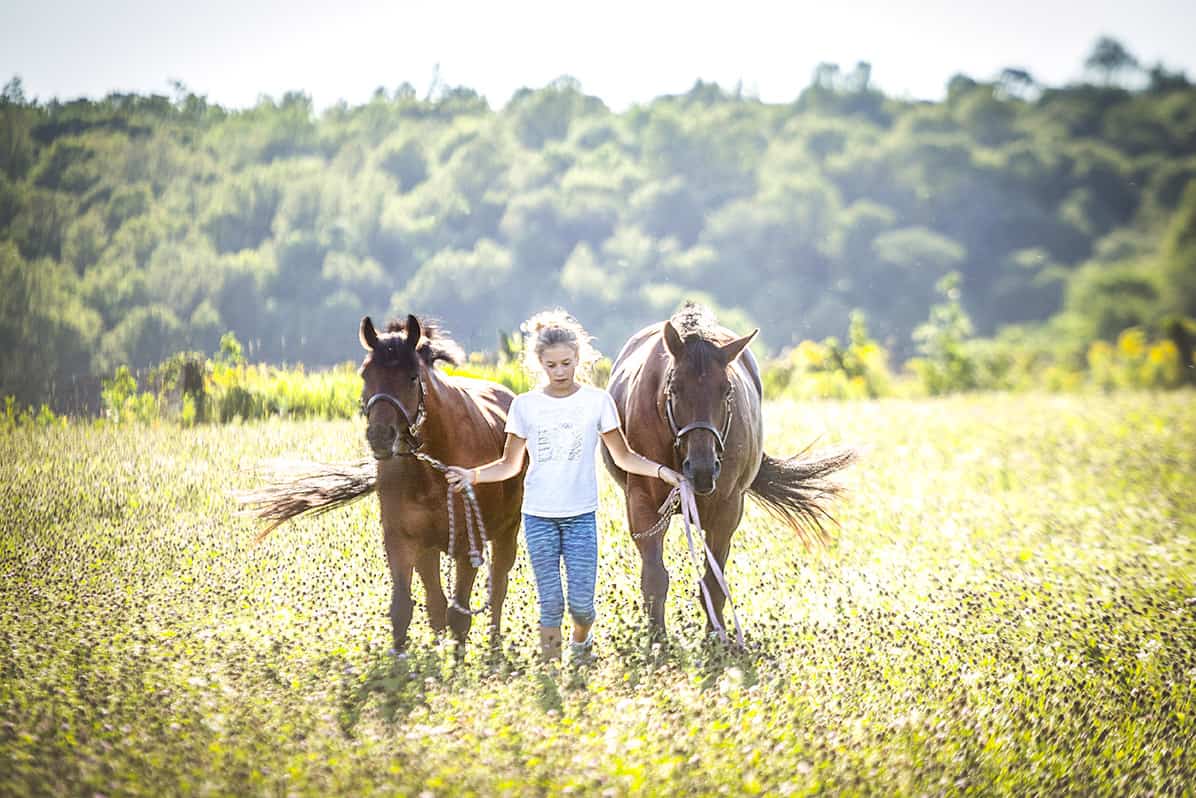 In 1992, they opened the garden — Pashley Manor Gardens — to the public. I spent that first Saturday, sitting in the sun on the lawn at the front of the house. I sold the first ticket to a family friend, and not many others that day. But now, some 25 years later, hundreds of visitors flood through the gates daily from April to September. They come by the thousands to enjoy more than 30,000 bulbs planted for a spring tulip festival, and at other times for lilies, roses, sculpture, dahlias and a kitchen garden festival at the height of summer.
Pashley's well-ordered and incredibly productive kitchen garden gets me so excited every spring. During the season, the half-acre, Victorian, walled garden produces enough food to feed hundreds of guests in the garden restaurant, and a cornucopia of goodness for anyone staying in the house overnight.
The garden's soft pink, brick walls radiate heat in the summer months, ripening the berries, pears, figs and tomatoes that grow alongside them. They contain neat, row upon row of vegetables, and bristling heads of parsley, bushels of thyme, rosemary, chives and other herbs. Occasionally, they shelter the odd rabbit that wreaks untold damage overnight, but mostly they offer protection to good, delicious things to eat.
Now, I find myself trying to reproduce this part of my parents' garden on my own farm near Wakefield, Que. As food security becomes ever more precarious, I appreciate the chance to grow food for family and friends during the short season that Canada's climate allows. And more and more, I'm finding that it's a great way to get my three girls, aged 12, 7 and 5, involved, too.
With the help of my husband, I have carved out a large vegetable garden from the fields that surround our house. This year, I'll be adding a cutting garden so that I can fill the home with flowers all season long. In the spring, I'm feverish with excitement as I prepare the ground. The girls are happy to bury the seeds for carrots, trickling them carefully into a shallow trench, hiding beans under a taut line of string and nestling tomato seedlings into dark, rich earth.
But my excitement is nothing compared to theirs when the first green shoots poke through. This is a moment of great anticipation and hope for all the good things to come. But it's short-lived. Soon enough, some predator eats the shoots and we must start again. Generally, we win the battle and by August, the girls are eagerly snacking on vegetables from the garden.
They share in my excitement at the taste of a perfect tomato, eaten warm from the bush, beans that are squeaky, crunchy and sweet, carrots of all shapes and sizes. We eat as many zucchinis as we can stomach and give away twice as many, but occasionally, one hides under a large leaf. That's how we won the prize for the largest zucchini at our local fair last year. Through their engagement in the garden, my girls are beginning to understand the value of their food, too: it's hard to grow vegetables well. It takes great physical effort, on-going care and tenacity. These are good lessons for children to learn and the rewards are sweet.
Recently, I was lucky enough to use my lifelong love of gardening and food, to write two books in partnership with photographer Leigh Clapp. Vertical Gardens is a book full of beautiful photographs, garden ideas and practical advice to inspire gardeners to look up when gardening ­— to show that there's plenty of potential on the vertical plane.
From the Garden: fresh seasonal cooking is a collection of more than 100 recipes inspired by the produce that is grown in the award-winning kitchen garden at my parents' home. Recipes come from my mother's repertoire, the restaurant at Pashley Manor Gardens and my own kitchen table.
What began as a hobby in that 10-by-10-foot plot of land at school, has grown into one of the most important facets of my family life. Like the baker's son who cannot fail to understand how to bake good bread, I absorbed my love of landscape and gardening by osmosis. I might not know many Latin botanical names, and I certainly couldn't tell you the names of all 100 varieties of tulip planted at Pashley Manor. However, between May and October, I march to the rhythm of the plants in my garden, both edible and not, and I sing for joy as each daffodil, crocus, peony, iris, sweet pea, clematis, black-eyed Susan, tomato, bean, carrot, sweet corn, sunflower and zucchini bursts into life.