By Anita Murray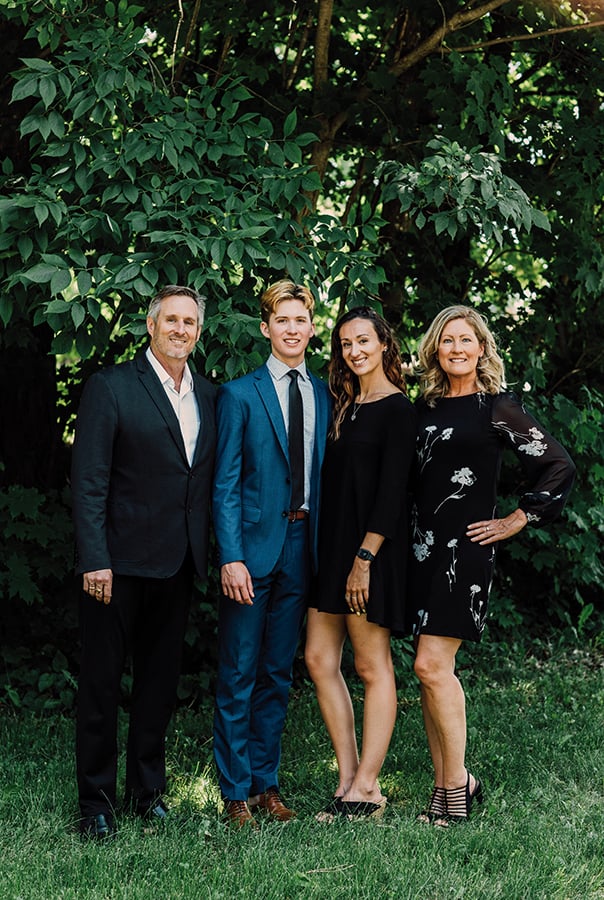 When the pandemic brought the city to a halt, renovation leader Steve Barkhouse of Amsted Design-Build bet his life savings on the company, keeping it afloat until homeowners were once again ready to remodel.
It's easy to be a leader when times are good but much harder when they are not.
Heading into 2020, Amsted Design-Build founder and president Steve Barkhouse was riding a wave. His company had just been crowned Renovator of the Year both for Ottawa and Ontario, he was well respected as a businessman, community leader, educator and philanthropist, his company had just marked its 30th anniversary and he was poised for a year of growth and success.
Then the COVID-19 pandemic hit.
Almost overnight, like many others, his business, his city and his life were thrown into chaos.
"I'm trying to think of another situation where my personal life and my business life were affected to such a great degree at exactly the same time," says the 56-year-old father of two. "It's not something that you plan for. Oftentimes you're afforded support from one or the other. If things are tough at home for whatever reason, often your work is a relief or a support and vice versa. But this, there was no one to go to for help because everybody was suffering. Rarely are they the exact same high, high stress, high, high pressure, immediate decisions, complete unknowns. That's a very, very uncomfortable position to be in."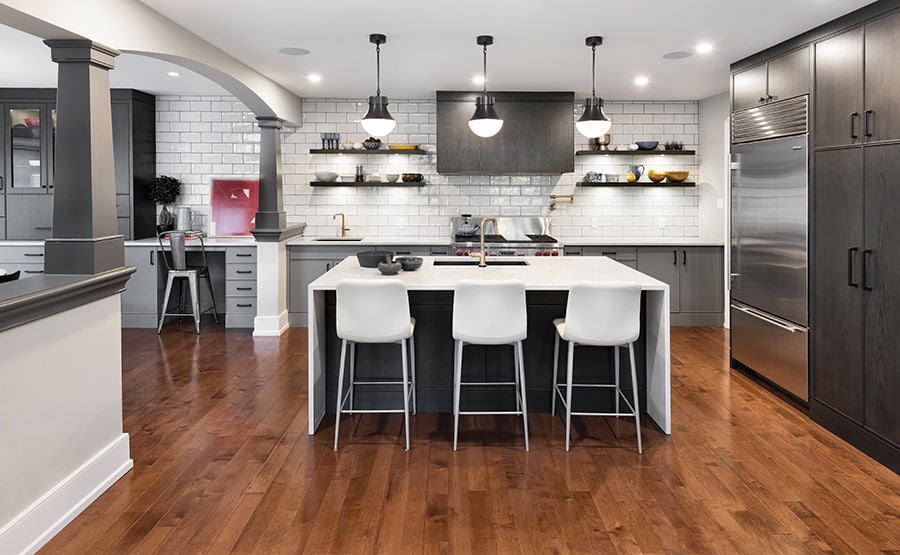 Although the renovation industry was deemed an essential service, it was far from business as usual. Work quickly dried up, leading to a company-wide layoff for two weeks (Barkhouse included) and an incredible amount of time and effort to sort out safety protocols, government supports and just what could and could not be done.
For someone as easy-going and big-hearted as Barkhouse, the whole experience has been tremendously stressful, including days when he felt overwhelmed and ran out of gas. Not only was he worried about his own family, the fate of his extended work family concerned him as well. Family, after all, whether at work or at home, is what's most important to him.
"I've got a lot of people that really count on me," he says of the 54 staff members at Amsted and sister company Steamatic Capital City (formerly Restore-All).
"Amsted's way more than just a name," he says, then pauses as he gets choked up, "it's all the people. That kind of weighs heavy."
That sense of responsibility is part and parcel of his philosophy, which was born of a background growing up in Stittsville on the farm, where it's second nature to be quick to help others.
"He gets involved in everything. He doesn't mind getting his feet wet," says business partner and lifelong friend Kirk Haw. "So, from being president of the home builders' (association) to being on boards at Algonquin (College), he's not shy to have a say."
Just as importantly, he believes in giving back and sharing what he's learned, says Haw. That has meant giving away the personal protection equipment Amsted had on hand to help out hospitals and other frontline workers. And it meant taking a stand to push for a stronger voice for his industry in the early days of the lockdown, when government messages were confusing and contradictory.
"I know no one else as focused on the renovation industry as Steve Barkhouse," says colleague Robert Merkley of Merkley Supply. "And not only focused but truly passionate on any project that he is involved with."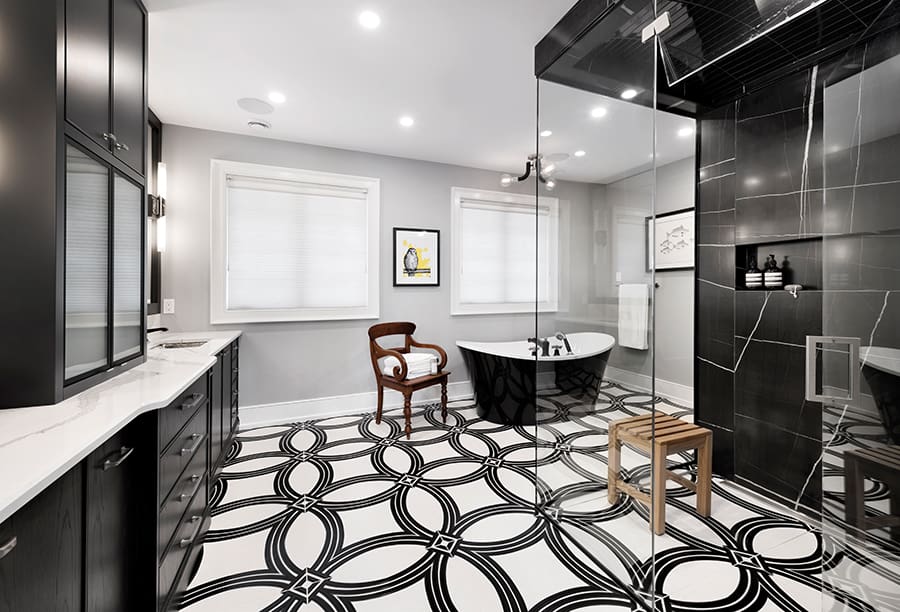 Most importantly, his sense of responsibility has meant doing everything he could to look after his Amsted family, going so far as to put his retirement savings—along with Haw—back into the company to make sure the bills, staff and sub-trades got paid. "We had to double down," he jokes. "It might be foolish, it might be very bad business, we'll have to wait and see… (but) you'd have to be really heartless because not paying them, they can't survive."
Rebounding from COVID-19 has not been easy.
"We didn't know what we were getting into and the longer it went the more we knew it wasn't going to ever come back to where we once were," he says. "We didn't know what the new normal would be."
He believes that while Ottawa will not feel the repercussions of the pandemic as much as other areas in the country thanks to its stable economy, "the fallout from this is going to be devastating." Not every renovation company will survive, he feels, but Amsted will be one of them.
"We're strong, we have a good reputation, we're investing heavily right now in our staff, in our process."
And Barkhouse is looking ahead. When it became clear homeowners were reluctant to have workers in their homes for extended periods due to COVID concerns, the company shifted gears and promoted its new Home Care program, which offers maintenance and repair services and doesn't typically require a lot of time in the home.
There are also plans to expand into Brockville, where Barkhouse sees a need for the company's design-build expertise and 30 years of experience in renovating older homes.
And there's an emphasis on growing the company's custom homes portfolio.
At some point there are also plans to step back a bit from his day-to-day role, but getting the company (and Barkhouse) ready for that is a work in progress.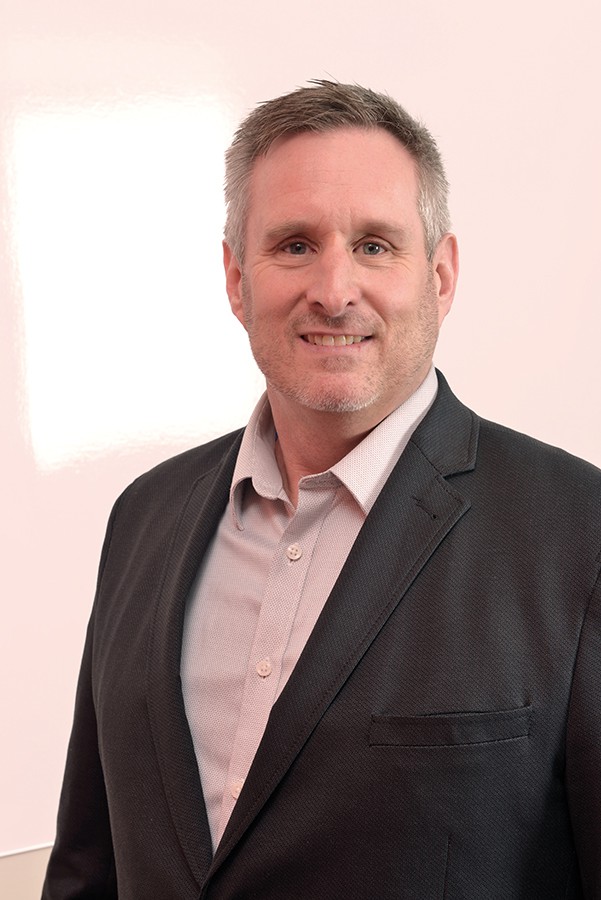 Five things you didn't know about Steve
Five things you didn't know about Steve
He loves fireworks, says friend and colleague Chuck Mills. "Give him any reason and he'll light up the night sky, sometimes to his own peril."
Steve and his business partner, Kirk Haw, have been friends since about Grade 1. "I think our first interaction was getting in trouble together," says Haw. "We ran away, went rabbit hunting after school, didn't tell anybody anything and had the whole town looking for us." And, yes, they did find a rabbit, but couldn't get it into the little bag they brought along.
The name Amsted is an amalgam of the first names of the company's original owners: AM for Sam, ST for Steve and ED for Steve's father, Fred. While the other two are no longer part of the company, his father still drops in regularly—the office is in a renovated barn on the Barkhouse family farm—and likes to boss him around, Steve says. "He was in here this morning actually and asked me to make him a coffee."
Steve loves walking in the forest, Haw says. "Winter, summer, he doesn't care, he just loves walking through the trees, so much so that he almost got us lost in the forest in Costa Rica." Haw can laugh about it now, but adds: "That's not a good feeling at night."
Steve comes by his trade honestly. His father, paternal grandfather and an uncle all had ties to the construction industry and his maternal grandfather built his own home. "That was sort of my little project to help him," Steve says. "I was always the labour. I got to mix the cement and run for everything. I was the gopher." His father, meanwhile, was head of construction for former builder Thomas Assaly Corp. and his paternal grandfather owned a drywall company.
Amsted Design-Build's accolades include:

Ottawa Renovator of the Year 8 times
Ontario Renovator of the Year 3 times
Both provincial and local Renovator
of the Year twice in the same year