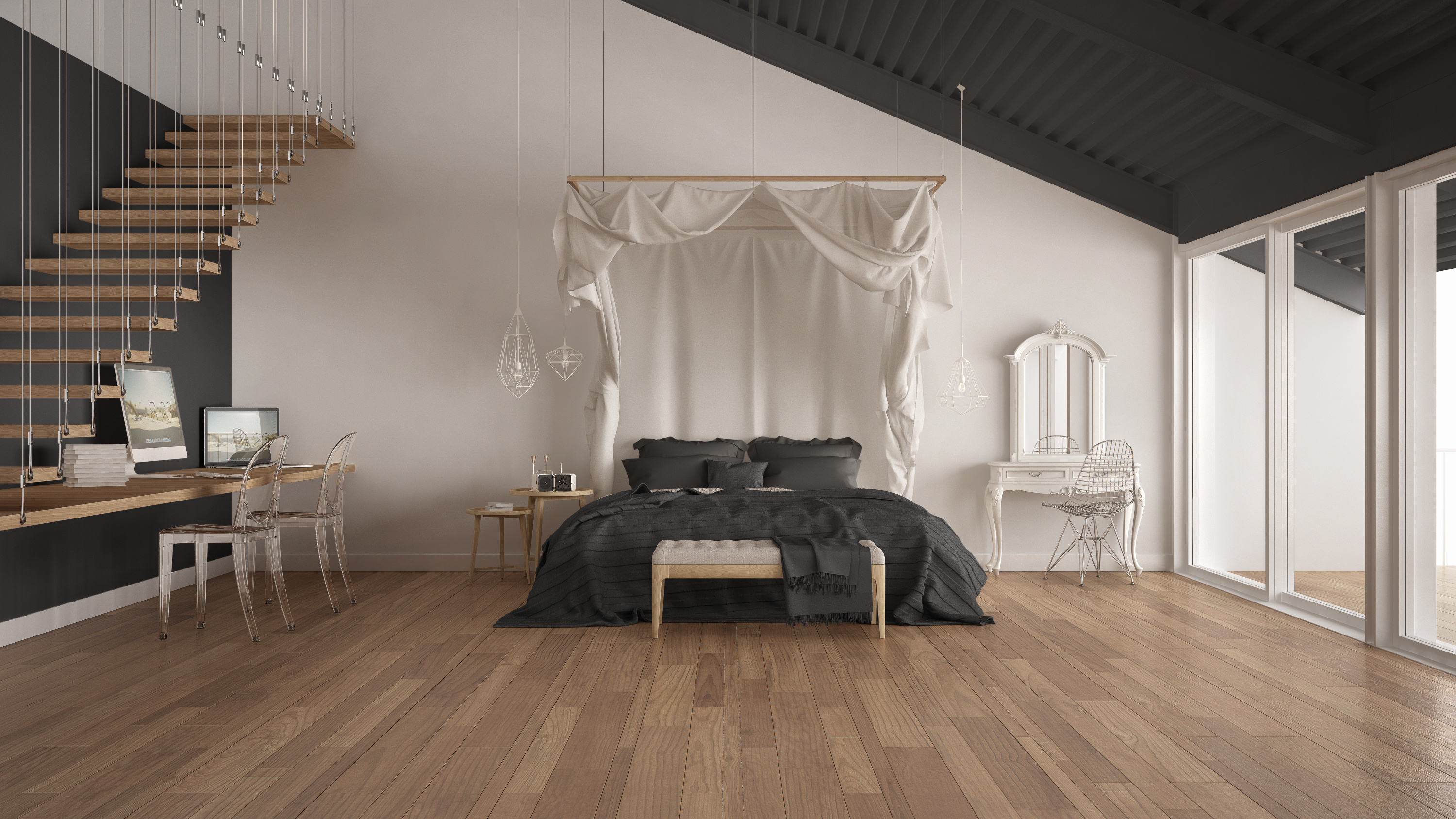 Luxurious essentials for your best sleep ever
Is there anything more exquisite than deep sleep, sweet dreams, and the serene ease of slowly awakening to a new morning?
No, actually. That third of a day devoted to sleep is priceless. Interior designer and TV personality, Bobby Berk, is on record as declaring just that: If there's one thing you should absolutely splurge on, it's the quality of your sleep experience. After all, a good night's rest is at a premium; Statistics Canada has the data to prove it.
Published September 20, 2017, Duration and quality of sleep among Canadians aged 18 to 79 is, unfortunately, an eye-opener. "Short sleep duration and poor sleep quality are prevalent among Canadian adults. About one-third sleep fewer hours per night than recommended for optimal physical and mental health," the report notes. FYI: The recommended number is seven to nine hours a night for people aged 18 to 64.
Mind you, there are anecdotes aplenty about people who put sleep on the backburner to pursue success. You've probably heard about the business mogul or world leader who, ostensibly, spends 16 hours a day working and only four sleeping. News flash: That's not always a good thing. (What if the other four hours are devoted to random, emotional tweeting?)
In truth, lack of sleep is tied to diminished performance, productivity and critical-thinking ability. What's more, a wide variety of issues and circumstances can contribute to it, from jet lag, uncomfortable sleepwear and electronic distractions to work demands and caffeine consumption.
Happily, getting things "just right" in the bedroom can be as much a pleasure as an investment in your quality of life.
Track down the very best mattress and mattress protector; bring home the most silky or crisp sheets; seek out the perfect pillows for your and your partner's preferred sleeping positions. Choose beautiful coverlets, room-darkening window coverings, comfortable sleepwear and all the accessories you want and need for a first-rate sleep every night. You can transform your bedroom into a dreamy sleep sanctuary that is cozy, inviting and serene. It's about getting your priorities straight: When you sleep better, you live better.
Right here in the Ottawa region, there are excellent possibilities for up-dating your sleep essentials, starting with Obasan (obasan.ca) at 1-155 Colonnade Road South. Established since 1985, this family-owned business produces high-quality, tailored mattresses and accessories, including pillows, pad protectors, sheets and comforters.
OBASAN
"The exceptional thing about Obasan is that you don't have to shop for the perfect bed, we craft it for you. We craft the bed of your dreams," says CEO Alexandra Corriveau. "Everything we do is tailored to each sleeper's needs and wants. We use the finest organic materials in the world, and our master craftsmen and women create your bed here, in Ottawa."
More specifically, these sleep experts create the perfect zones within your bed to ensure impeccable support as well as the most comfortable bed you've ever slept on, she says, adding, "We can also make your bed beautiful. We have an array of beautiful linens and wools to embellish your bed and make it work perfectly in your bedroom."
ESSENTIA
Concerned about allergies? Dust mites? Bed bugs? Or the chemicals used in typical mattress formulations? Essentia products may help you rest at ease. Essentia (myessentia.com), at 356 Richmond Road, offers natural memory foam mattresses made with hevea milk (rubber tree sap). They are manufactured at its GOTS (Global Organic Textile Standard) and GOLS (Global Organic Latex Standard) certified organic factory just outside of Montreal. Besides mattresses, Essentia also offers pillows and accessories, such as toppers and certified organic cotton sheets.
HARDY MATTRESS
Established since 1905 and located at 278 Richmond Road, Hardy Mattress (hardymattress.ca) offers custom mattress, bed and bedding design. From its early days more than century ago producing army mattresses, this company has, over time, developed an international reputation for its products and services. In addition to offering a Tempur-Pedic line and latex mattresses, Hardy Mattress manufactures its own products based on the desired size, design, cut, density and firmness. Options include foam, memory foam, spring or pocket-spring mattresses, as well as special mattresses for specific physical conditions and non-conforming dimensions. You can also get everything from the bed, itself, to all the bedding, in the materials, colours and style you want.
LAPENSÉE
Lapensée Mattresses (matelaslapensee.ca) is a family business that dates back to 1902, when it was founded in Gatineau. Today, besides the factory and store at 1085 Boulevard de la Carrière in Gatineau, there are also stores in Orleans and Kanata. Lapensée's offerings include natural foam, memory foam, pocket springs, natural latex, custom mattresses, adjustable foundations and accessories from duvets to pillows. You choose the options that best suit your sleep needs.