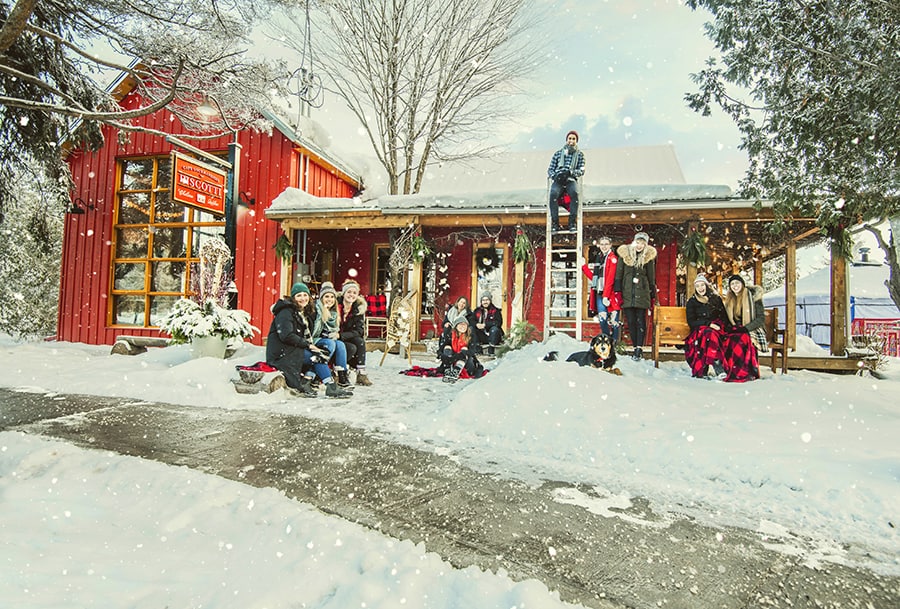 The idyllic village northwest of Ottawa is transforming into a
one-of-a-kind place where you'll want to linger and maybe even live.
Revered for its historic charms, scenic surroundings and abundance of leisure amenities, Old Chelsea is one of the Ottawa region's "It" destinations. Located at the entrance to Gatineau Park less than 20 minutes from Parliament Hill, the postcard-pretty village is a major attraction for all sorts of reasons. Just ask Manuela Teixeira.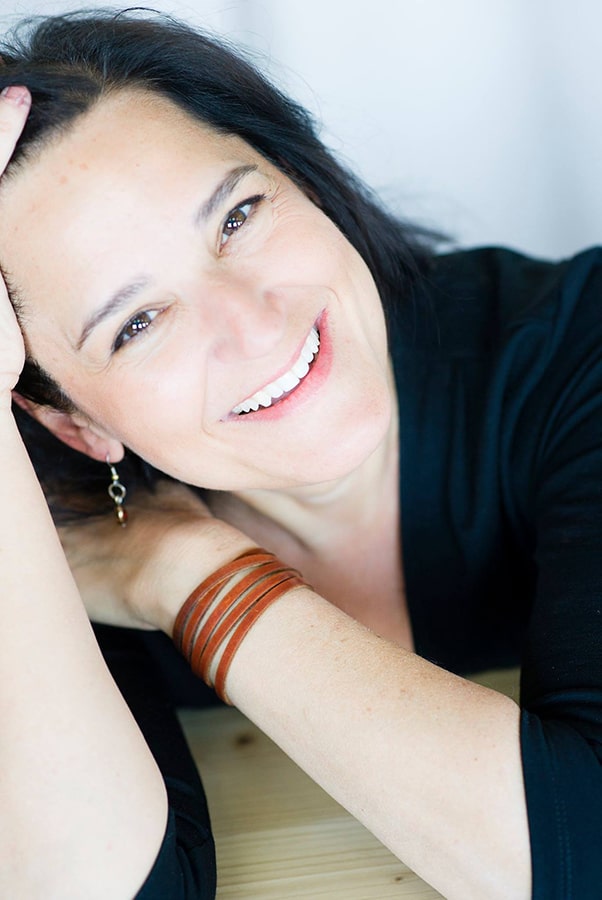 Over the years, she notes, Chelsea, especially Old Chelsea, has become the place to go for outdoor enthusiasts, nature lovers and foodies, as well as people seeking carefree getaway options. Not only is Chelsea "near the city, while keeping its rural charm," she says, "When you come to Chelsea, you have to leave your city stress at the entrance of the village, and enjoy what Chelsea has to offer."
She knows. As the woman behind a number of landmarks at the heart of the community, Manuela has been called "The Lady of Old Chelsea." The list includes the venerable Chelsea Pub; Biscotti & Cie, a popular spot for coffee and desserts; La Maison Bleue, an historic cottage offering B&B-style lodging; and Lofts du Village: 12 lofts and nine studios offering accommodation that is uniquely suited to the landscape and the vibe of this captivating place.
As the dreamer and accomplished doer behind Old Chelsea Square, a much-heralded, ongoing multi-million-dollar development project, Manuela is committed to shaping the once-sleepy village into an extraordinary hub that not only respects nature, heritage and the environment, but also the people who call Chelsea home.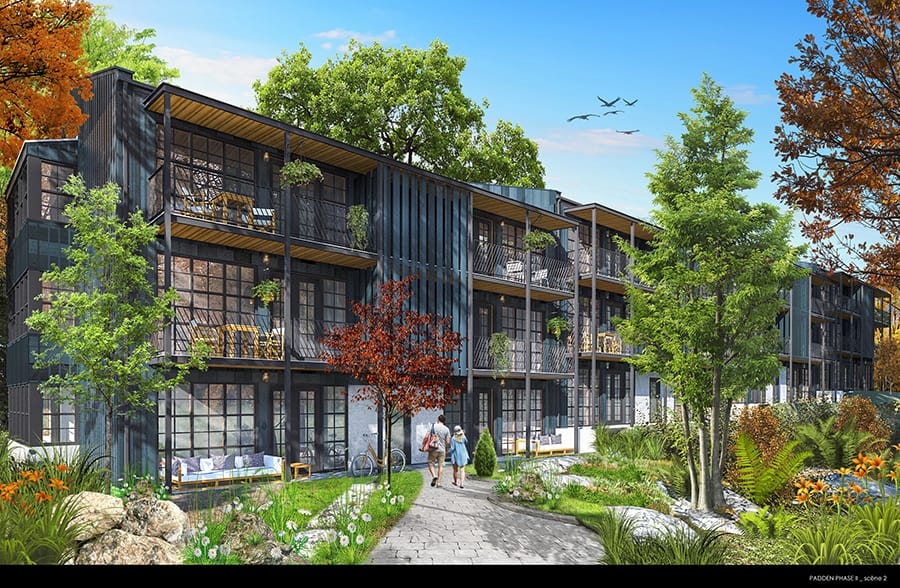 "Old Chelsea Square is a residential, commercial, cultural and touristic-recreational development project that will ultimately transform this sector into a gourmet hotspot and a lively district, satisfying both day trippers and tourists as well as residents of the sector," she explains. "In harmony with its environment and in addition to the offerings already present, the Old Chelsea Square includes a residential complex of lofts for long-term rental, tourist accommodation units, the expansion of the Chelsea Pub and Biscotti & Cie (including coffee roasting workshops), La Grocerie, which will be a market with hotel on second and third floor, and an artisanal distillery.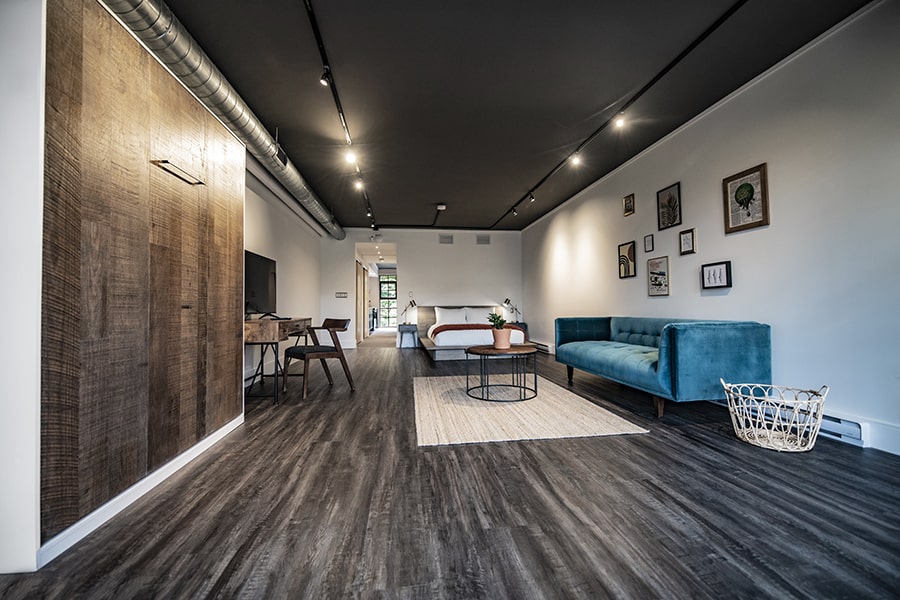 "The Square will be pleasant setting with garden terraces, landscaping and fountain, all connected by illuminated walking paths and a public space with an outdoor stage, which will hold events and festivals according to the seasons."
For Ottawa area residents who regularly make a B-line to Chelsea for outdoor sports, fine dining, spa days, shopping and relaxation, the enhancement of this favourite haunt is cause for celebration. For one thing, people are no longer restricted to day trips. You can stay as long as you want and enjoy the many pleasures of the all-ages playground. What's more, when Lofts du Village Phase II opens in 2021, with 16 large lofts and eight large studios for long term rental, you can actually live in this idyllic locale full-time. 
"I want the village to become known as one of the most appealing villages in Quebec and in Canada," Manuela remarks. You can bet on that happening.  As much as her passion for the undertaking is personal, her professional background is equally impressive. Having earned a master's degree in communications from the University of Ottawa, the business leader and mother of two adult daughters is also an erstwhile CEO, and the former president of Tourisme Outaouais.
Since 2008, when she started running the Chelsea Pub, she's been focused on this gem of a community. "I love nature and I love the lifestyle here," she explains, describing her staff members and local friends as "a whole big family." What's more, she adds, "Chelsea is home for my daughters. They grew up in the village, going from one venue to the other. It's really like their backyard."
Their mom is thrilled to make the backyard even better. Besides the second phase of the lofts, the artisanal distillery, market/hotel and dedicated public space are still to come, and Manuela mentions several characteristics that set the development project, in its entirety, apart from others. She notes the attention to detail, the people-focused approach to progress, the architecture that honours the setting and spirit of Chelsea, and the number of women involved in the management team. "I am very proud of this: knowing we can all work together to build this very special place."