By Reba Wilson
The process of curating a home with pieces that you ascribe meaning to, even pieces that express elements of your personality, is individual. It happens over time, under the influences of places you've been and people you've interacted with along the way; it is the product of nostalgia and aspiration. The reasons for collecting art are myriad and complex: some purchase out of passion,
others out of a desire to invest and still others to complement their interiors.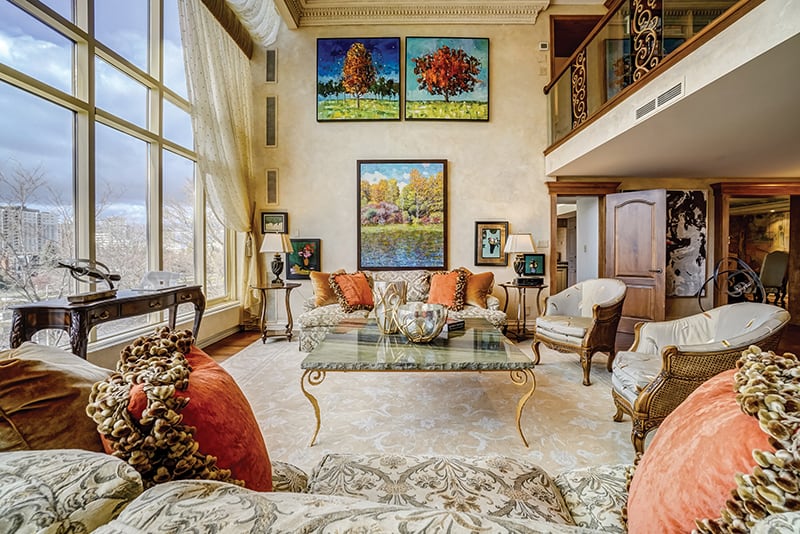 Belinda Chun is owner of Gallery House, a contemporary gallery based in Toronto that has sold works to Lady Gaga, Madonna and Ricardo Tisci, to name just a few. It has nine well-known artists in its stable, including Ray Caesar, Jeffrey Chong Wang and Grace Eunshin Kim. Belinda's knowledge of the industry is profound and her experience working with both fresh and seasoned collectors means she is chock full of advice on how to approach collecting.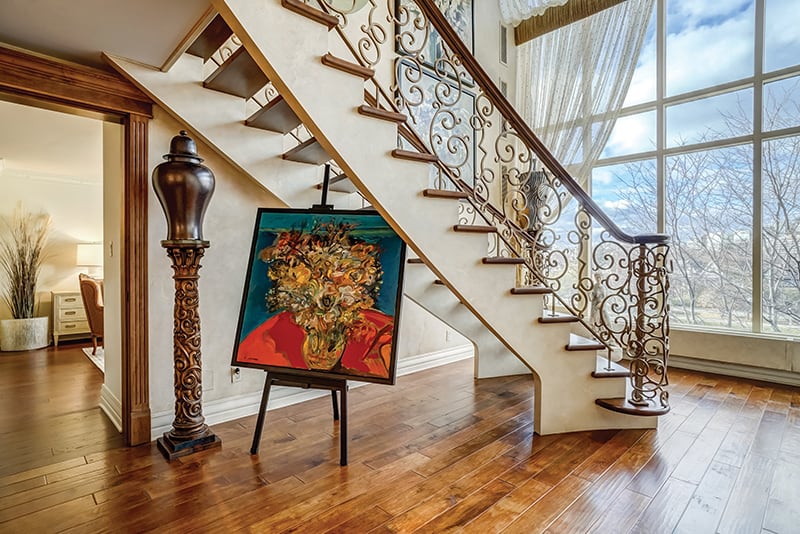 First, Belinda advises that collectors "get something they love but also that has value in it." She advocates for doing research and asking gallerists lots of questions. Look for art in galleries that specialize in your preferred style and represent under 30 artists. Before you purchase, read the artist's resume to determine productivity. Some things to look for are "consistency in the artist producing work," whether that includes art fairs, solo or group shows. Participation in exhibitions every 18 to 24 months shows the artist is committed to his or her craft.
Questions are particularly important "with editions: photography, prints, any kind of reproduction," Belinda explains. It's not enough to assume a small print run inherently means value; artists can produce multiple sizes within an edition suite leading to more copies overall. Purchasers should also ask if there is a possibility for prints to be re-released by the artist or his or her estate down the road, and determine if the edition will be sold in intervals, or all at once. If it's sold in intervals, will prices climb with new releases? It is also prudent to find out how many artist's and printer's proofs the edition will have. Artist's proofs can be sold at a higher price (as there are fewer of them), but this also depends on the artist. Ray Caesar's artist's proofs, for instance, are always sold as the last item or two in his editions (depending on the edition size). Often artists who work with plates or sculptural moulds will sell their artist's prints as their first two editions. This is because plates lose their crispness with extended use and moulds facilitate fewer editions, unless they're remade in the process.
For those who want to forgo—or at least delay—such questions, Toronto's Art Gallery of Ontario (AGO) has an art rental and sales department that has been in existence since the 1960s. The AGO is one of North America's largest museums, housing close to 95,000 works. Through the art rental and sales department, members of the public can rent or purchase art with the proceeds going back to the AGO's programming. This vehicle is aimed at making the acquisition of art "approachable for people, especially first-time collectors," explains the AGO's Claire Kyle, whose department sells art globally and rents throughout Canada. Rental prices are four percent monthly of the purchase price and start out as low as $40 per month. Works for purchase run from around $1,000 to $30,000. "Coming to the AGO can be daunting," Claire says, so she meets with prospective clients to present them with works that align with their tastes. The works on offer are by contemporary Canadian artists, the majority of whom live in Ontario. They are not pieces that have been displayed at the AGO, but are rather sourced by this particular program.
In addition to allowing collectors to live with "original artwork without the daunting price tag," the AGO rental and sales department allows for seasonal refreshes to the items hanging on your walls, and offers trial runs for those who think they like a piece but aren't quite ready to commit to it. After renting a work for three months, clients can opt to purchase said piece, applying the rental fees to the purchase price. In addition to working with personal clients, the department also assists corporate customers, including offices and film production companies. Rental pieces come as unframed canvases or "framed as the artist intended."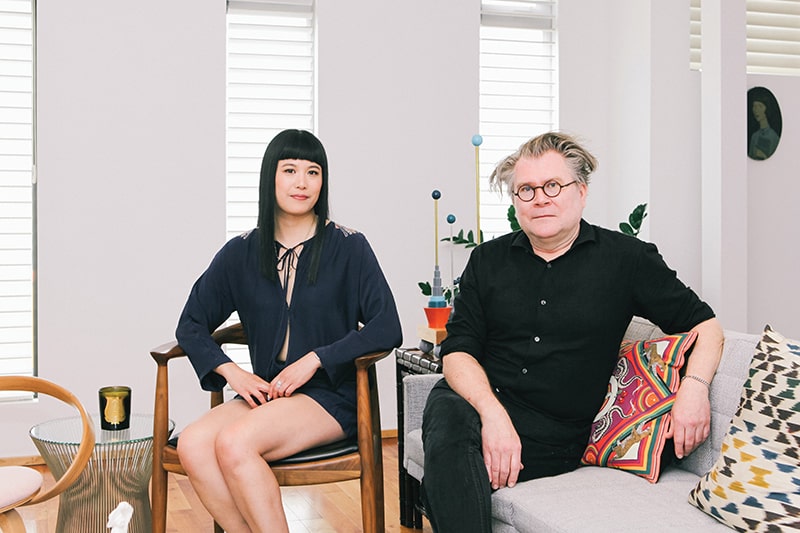 Belinda Chun says purchasing works that have already been framed can sometimes offer additional value. When purchasing framed art, check the framing for visible screws or nails and ask the gallerist if the cost of the frame is being incorporated into the piece, or if it's a value add. When choosing your own framing, consider investing in UV plexiglass instead of glass. Plexiglass is lighter and doesn't break as easily. If an earthquake or energetic partygoer knocks a glass-framed work off a wall, the glass can shatter and cause damage to the piece. Darker works that encourage reflection may not fare as well under plexiglass framing, as only glass offers an anti-glare finish. Belinda is a fan of classic framing, explaining that "frames are as important as the work itself." Black or whitewashed frames with a grain peeping through are timeless options. "Framing is like buying a pair of jeans—it's so personal," Belinda says, although she advises against spending more on the framing than the value of the work. When opting for a black frame, Belinda favours one with a 90-something percent grey-black hue—instead of full black—to add interest.
If you've splurged on a piece and don't have the budget for the framing you ultimately want, or don't love the frame that was included, remember that you can upgrade later. Also keep in mind the border on the piece, knowing that "once you crop it, it's changed the piece." Though many artists leave a white border for the collector's interpretation others, like Gottfried Helnwein, incorporate the border as part of the piece by signing outside of the work.
The story of Belinda's personal collection embodies the mantra: "Hold off on purchasing until you love something." The first work she acquired was gifted by the artist Michel Goulet, who created a series comprised of computer algorithm-generated flags and flowers layered over camouflaged names. Part of this series, the gifted piece had "Belinda" concealed in the pattern. Belinda's first purchase was a Ray Caesar she bought with funds she was saving to purchase a condo. Belinda was thrilled to find something she loved and when the entire show sold out, she was thankful she hadn't missed the piece. Years later, she is now the exclusive worldwide representative for the artist.
Every piece has a story behind it: both the artist's story and that of your own engagement with it. By adding well-loved pieces to their walls, collectors contribute to a work's narrative and the work enhances their own.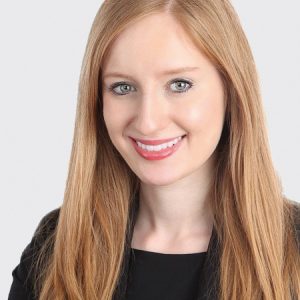 Reba Wilson is a freelance writer specializing in real estate, lifestyle, travel and food articles. She is also a luxury specialist broker with Christie's International Real Estate in Canada.