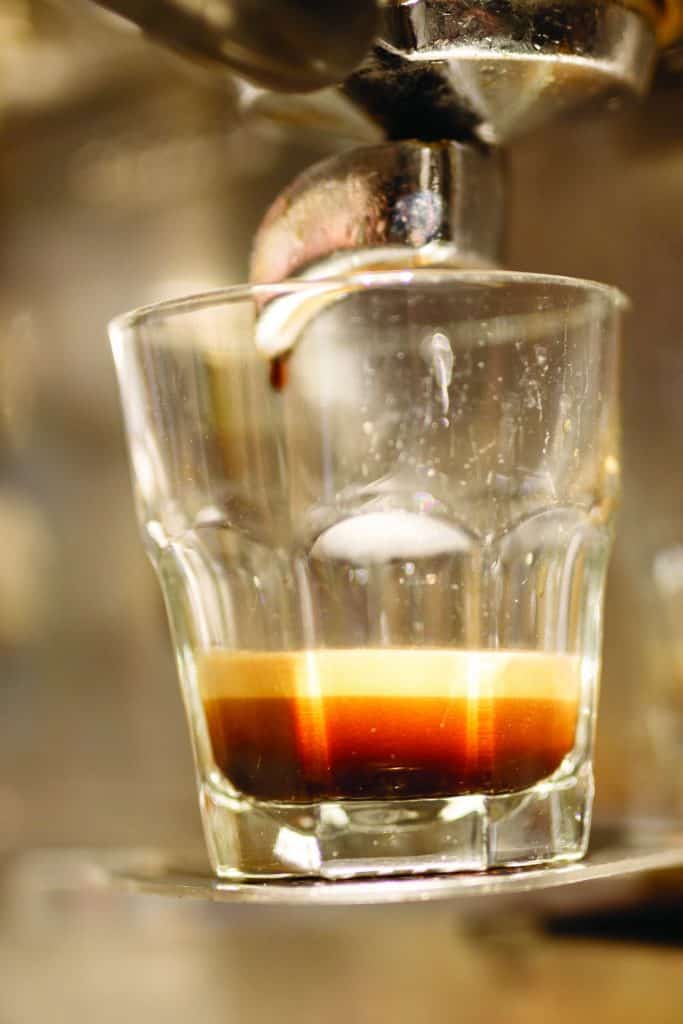 Savouring the best cup of java in Ottawa has never been more interesting or flavoursome.
Coffee is coming into its own as an experience to seek out and savour. From Carp to Orleans, and Brittannia to Hintonburg, there are independent cafés and coffee shops that are beacons for pleasure in a cup. Tucked into strip malls and trendy districts, industrial zones and quiet neighbourhoods, these spots have appeal that is visceral. Walk through the door, and the heady aroma instantly beguiles you. Take a glimpse at the menu, then the goodies behind the display case, and you're apt to be enthralled before ordering or finding a chair.
When a friendly barista expertly prepares your beverage of choice and the place is abuzz with sociable contentment, there's a perk that goes beyond a caffeine fix. Why settle for mass-produced, gulp-and-dash java when you can indulge in the real, artisanal thing?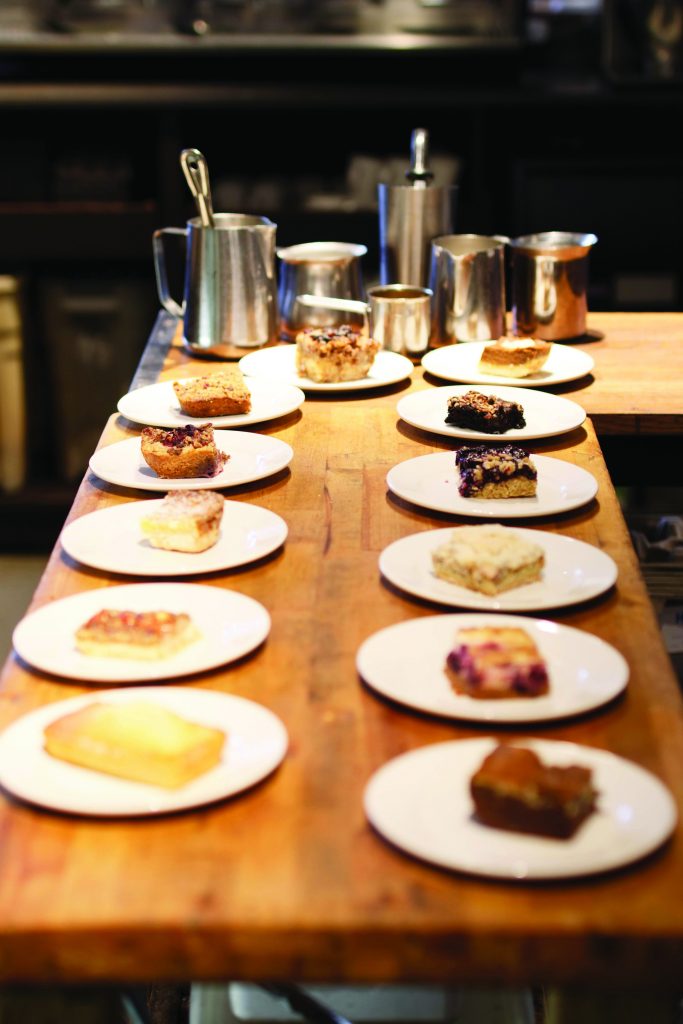 Several of the area's top coffee spots invite you to be part of a rich, seed-to-cup experience. There are local roasters offering coffee that's freshly roasted on site, with beans ethically sourced from small-crop farmers. Other places offer ambience, quality and flourish you'll remember. Given that coffee is more popular than tap water with adult Canadians, you'll surely get a kick out of exploring the city's best independent coffeehouses.
On the west edge of Barrhaven, discover Café Cristal. Its upscale ambience has European flair, with a menu and service to match. On a weekday afternoon, there's a hum of pleasure as patrons sip lattés, espressos and cortados. A tall man at the counter orders a large macchiato with a maple crêpe, and the ladies behind him opt to split a lemon square and drink americanos. With its chandeliers and polished décor, this west-end café is a popular spot for coffee dates and one-on-one business meetings. cafecristal.ca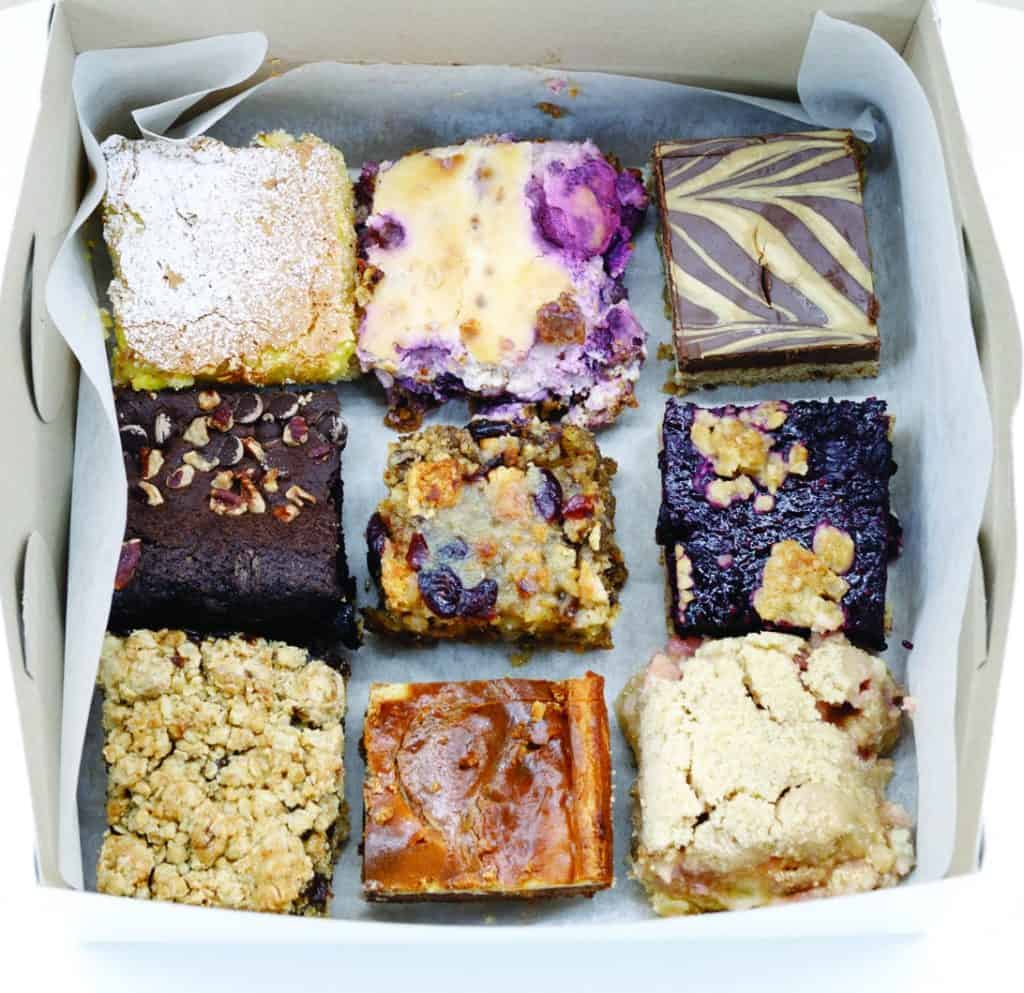 For an urbane coffee experience, the place to be is Equator Coffee's NAC-CNA Café at the National Arts Centre. Manager Caleb Schaefer calls it "the most creative space in the city."
When you sit down with a "fresh, fair-trade, organic, locally roasted cup of coffee," Caleb says, "you will encounter all sorts of creative artists, from musicians in the orchestra to filmmakers and photographers taking advantage of the beautiful space the NAC has created. Not only do our customers fill our atmosphere with creativity, our baristas love to show their passion through the art of constructing a perfect cup of coffee."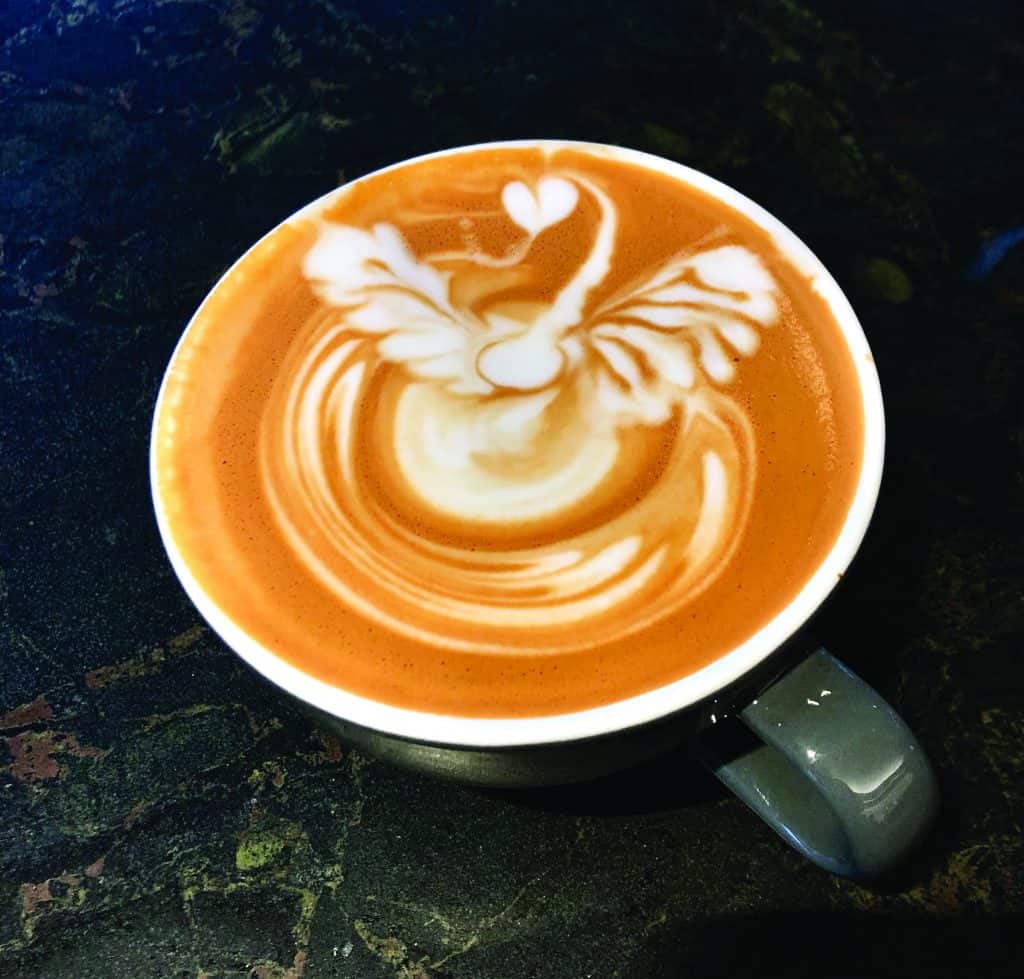 Though there are three Equator locations, including a roastery and café in Almonte and a café in Westboro, the NAC setting takes the coffee experience to a different level, thanks to its glorious view. You get an amazing eyeful of the Parliament Buildings and the historic Château Laurier. That vista, the vibe and the coffee sensibility draw customers from around the world, Caleb adds, to a spot "where we can all bond over our love for the third-wave coffee movement." nac-cna. ca/en/equator
Third wave is the informed, cultural shift to respect, produce and enjoy coffee as an artisanal offering, such as wine or beer, rather than a routine commodity. The Coffee Association of Canada explains that third wave's notable characteristics include "direct trade coffee, high-quality beans, single-origin coffee, lighter roasts and latté art. It also includes revivals of alternative methods of coffee preparation, such as vacuum coffee and pour-over brewing devices."
Planet Coffee, in the ByWard Market, serves up a communication revival along with its great java. At this celebrated coffeehouse, you'll be compelled to be present and experience sustained, real-life togetherness, because there's no Internet. "Since the beginning, we have been focused on providing a place where people can enjoy more than an excellent cup of coffee," co-owners France Desfossés and Sheila McLaine explain. "We are proudly WiFi-free, which allows us to provide a space for conversation, connection and community."
Planet Coffee opened in 1994, and France and Sheila talk about how there are regular customers who've been patrons right from the beginning—25 years. "We have staff who continue to frequent the café long after they stop working here, and some who came in with their parents as children and [wanted] to work here."
"Our coffee is solar roasted, fair trade and organic," they note, adding, "Our roaster, Fluid Coffee Roasters, supports small farmers and does small-batch roasting." You'll want to order a sweet treat here, too. "We have always done all our baking in-house. The food is as good as the coffee." planetcoffeeottawa.com
Little Victories Coffee Roasters is an independent small-batch coffee roaster owned by two passionate coffee pros, a barista and a roaster. Its café at 801 Bank Street in the Glebe is where you can try any of its single origins or blends in the style of your choosing: as an espresso, a filter, or a milk-based cup. Regulars appreciate the SuzyQ doughnuts, too. lvcoffee.ca
Happy Goat Coffee Company, with locations on Laurel, Wilbrod, Elgin and Bank streets, offers custom-roasted, directly traded artisan coffee. Besides supplying coffee to more than 100 local businesses, Happy Goat serves it up fresh to customers at its popular cafes. happygoatcoffee.com
Ministry of Coffee, on Elgin Street in Centretown, and Ministry of Coffee and Social Affairs, on Wellington in Hintonburg, both offer coffee from top roasters and also embrace the latest coffee techniques to pour you a premium cup. While there's coffee service until midnight at the Hintonburg spot, there's also a whiskey bar, plus local beer and wine. theministryofcoffee.wixsite.com/ministry