Thrills and great bites in store as Ottawa hosts Canada's top cooking competition
Ottawa foodies, mark your calendars. There's an extraordinary three-day treat to experience January 30 through February 1 at the Canadian Culinary Championships. For the first time, the nation's capital is hosting the grand finale of Canada's Great Kitchen Party (formerly known as Gold Medal Plates).
In the fall, regional events were held in 12 cities across the country and now the winners are heading this way to vie for the national title. You're invited to savour all the epicurean action.
"It is intense, it is challenging, it is very exciting to watch, " says Lisa Pasin, co-founder of Canada's Great Kitchen Party (CGKP). "You are seeing some of the best chefs in Canada compete. It is a very tough competition to win."
REGION OF CULINARY CHAMPIONS
Nonetheless, chefs from this region have excelled. In fact Ottawa is the only city in the country to produce two champions, as well as a two-time winner. Yannick LaSalle of Chelsea's Les Fougères is the current champion, and Marc Lepine of Atelier has won the national title twice. "There is a ton of talent in the Ottawa-Gatineau area," Lisa notes.
This winter, you'll get to compare. The foodie festivities here will mark the 15th edition of the national showcase, and they are comprised of three competitions:
THE MYSTERY WINE PAIRING
Chefs will be given an unmarked bottle of Canadian wine and required to craft a dish from local ingredients that best complement the vintage, in a set time frame and with a set budget. During a cocktail reception, guests will taste the wine and get to vote on the People's Choice Award for best food and wine pairing.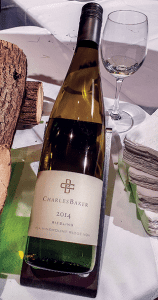 BLACK BOX COMPETITION
Chefs will be given a black box that contains a small assortment of diverse foods, and in an hour they must create and plate an impressive dish for the judges to assess.
GRAND FINALE
Chefs will create their best dish for guests to sample, paired with a Canadian beverage from their regional competition.
You can attend all three competitions, and at the Mystery Wine Pairing and the Grand Finale you get to sample the food and drink. You won't want to miss the Black Box Competition either. Slated for Algonquin College, it promises to be a "pressure cooker." As judges look on and the clock ticks, culinary teams must whip up and artfully present an edible dazzler that features all ingredients from the box. Last year's elements were chestnuts, quinces, saffron, sweet potatoes, mushrooms, yogurt and buckwheat groats. "There is always something in that box that will be a stumper."
Some 650 people are expected for the Grand Finale at the Shaw Centre Saturday evening. Since it's a stand-up reception, Lisa says there's a lot of "mixing and mingling. It's a really fun event, because everybody loves the food and the wine." Canada's Great Kitchen Party and the upcoming championship weekend support three charitable causes: Community Food Centres Canada; MusiCounts, an organization that supports music education in Canada; and B2Ten, an organization that backs elite amateur athletes to attain their full potential. greatkitchenparty.com