Amongst Ottawa's high-end custom homebuilders, Casa Verde Construction is in a class of its own. The company, headed by Paul McElligott, specializes in modern new builds and large-scale renovations, along with timber-frame homes and cottages. And its craftsmanship is pretty spectacular.
Besides constructing stunning homes in the city's most desirable neighbourhoods, Casa Verde also builds and develops luxury cottages at Lac St. Sixte, an exclusive, 450-acre cottage development owned by the McElligott family. Most recently Casa Verde has expanded into Mont Ste. Marie, where it's building a beautiful, modern A-frame 9000-square-foot ski chalet in partnership with Ottawa's Linebox Studio architectural firm.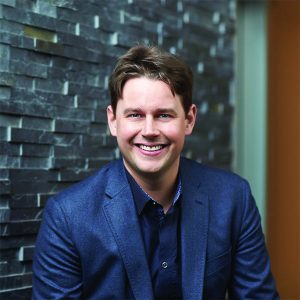 The guy in charge of Casa Verde Construction is as nice as he is talented. Paul McElligott didn't follow a typical blueprint to become a top builder, though. Instead, he took the global route. Following a degree from Dalhousie University, which included stints in Spain and Mexico on exchange terms, and a year-long trip through Latin America, he found his calling as a builder.
Paul's travels undoubtedly have something to do with why he is fluent in four languages: English, French, Spanish and Portuguese (from his time living in Brazil). His extensive international experience also undoubtedly informs his work, both the sophistication of the homes he builds and the quality of the craftsmanship.
Not surprisingly, when Paul decided to follow in his father Bob McElligott's footsteps as a builder/ developer, he wanted to learn how to build a house from the ground up. So he became an expert carpenter, graduating from the heritage carpentry program at Algonquin College, as well as the timber-framing program at The Island School of Building Arts on Gabriola Island, British Columbia.
Later (and true to form), Paul chose to surround himself with the most accomplished and diversely experienced professionals he could find, including his wife Laura McElligott, who is in charge of operations and marketing. In fact the whole Casa Verde team is highly skilled, with expertise in engineering, fine-carpentry, timber-framing, stone masonry and more. It shows. Not only has Casa Verde worked with some of the city's top architects and designers, the in-demand company has a full roster of houses on the go as it grows right along with the region's high-end market.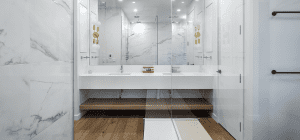 As for the boss? Paul has a particular affinity for working with high-end woods and timber-frame structures. His passion for timber-frame construction stems from its complicated and unique process of assembly, which is more akin to crafting a piece of furniture than building a house frame. After all, when the oversized wood beams are cut to fit together like puzzle pieces, then held in place by wood pegs, not a single metal nail is used. Thanks to the superb quality of craftsmanship, a timber-frame home can last for hundreds of years. casaverde.ca