Architectural designer Houry Avedissian's fresh, daring custom home projects are turning this city on its head
By Janet Wilson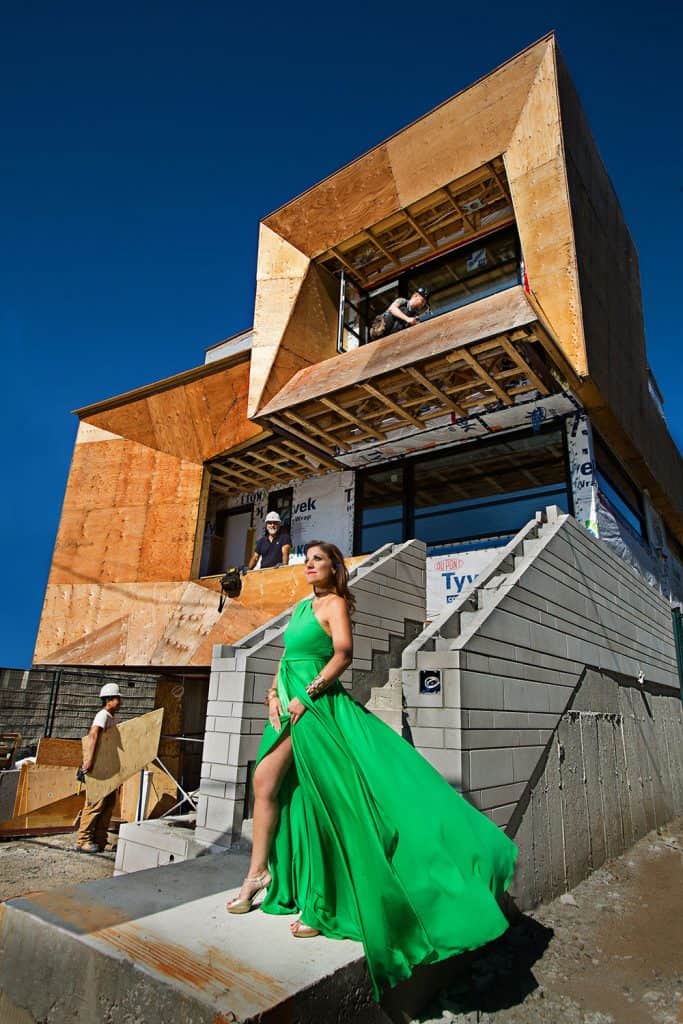 Fierce, proud and determined are some of the words Houry Avedissian uses to describe how she felt when posing for a photograph under a brilliant blue sky wearing saucy high heels and a gorgeous, flowing green gown. Standing in front of a home she designed, a small construction team can be seen in the background.
"I've worked hard to get where I am," says the architectural designer and owner of Ha2 Architectural Design (ha2d.com). "To be photographed by Paul Couvrette wearing this gown was magical. It was a proud moment, and I get a rush of satisfaction—that I made it—when I look at the photo."
Vivacious and tenacious, Houry is a one-woman show and has a knack for winning customers and housing design awards by pushing the envelope when it comes to creating ultramodern residential homes. With a proven track record, she is not to be underestimated and is a standout in a field—in Ottawa—that men mostly dominate. When she recently discovered a notable architect having a poke around the property of one of her current projects, she took it in stride and put it down to friendly competition.
Always in motion and evolving, Houry arrived on the scene in 2009 as Ottawa's shift from traditional to modern design was beginning to take root. As homeowners clamoured for clean lines, serene spaces and sustainable green technology, slick designs featuring glass, steel and brick started cropping up on urban infill lots.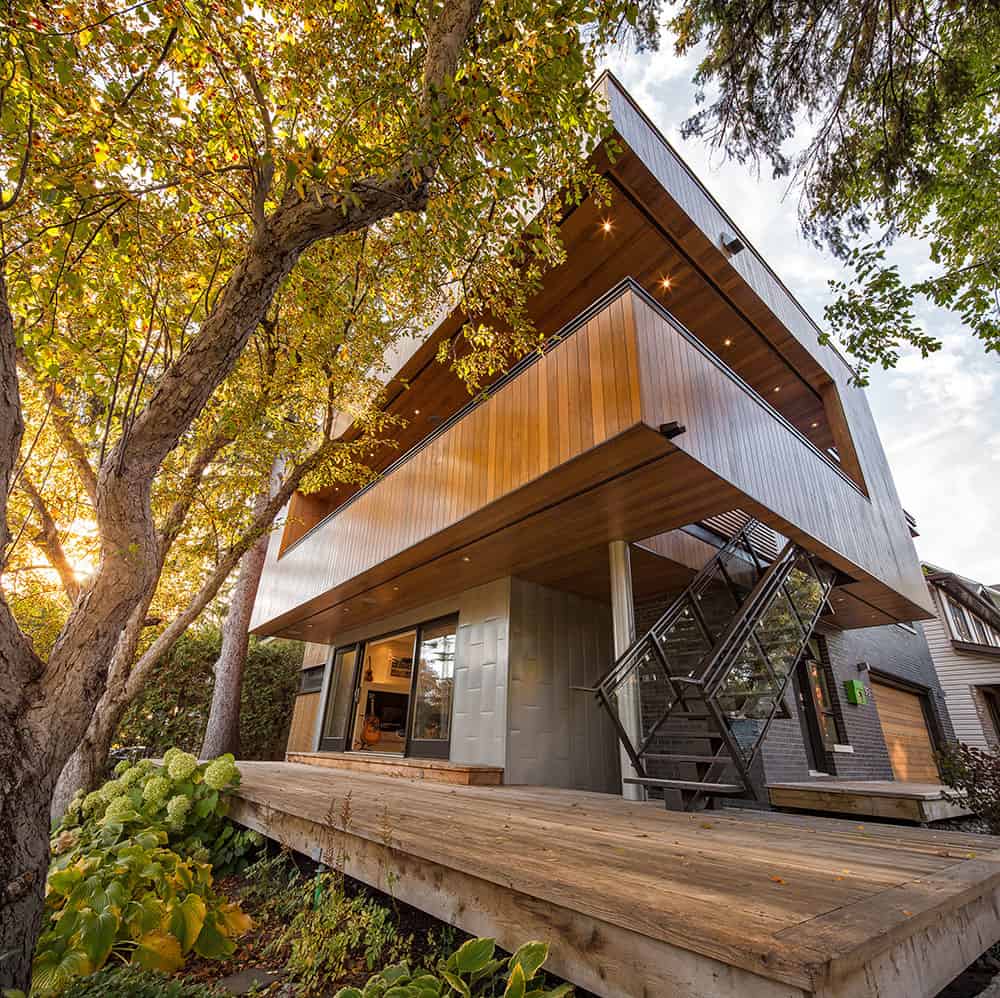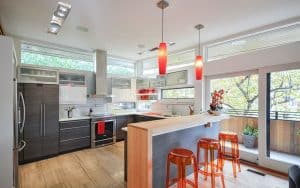 Houry's Westboro project, dubbed the Treehouse, earned recognition and praise from her peers and won acclaim for the interplay between the exterior and interior of the home. It also highlighted her signature use of natural light, bold lines, woods, aluminum panelling, stone, glass and floating staircases and fireplaces.
"I'm attracted to bold lines—there is so much strength to be found in a bold line. I enjoy creating a forever home for clients that is cutting-edge. The interplay of light and different volumes is important. In my Galleria project, the volume at the front of the home appears to be in motion, like a scarf being woven around one's neck."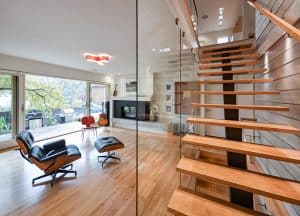 With an infectious passion for her profession—she admits to drawing houses and sketching dresses and gowns as a young girl—Houry continues to challenge herself and is setting her sights on making connections in Vancouver, Los Angeles and Miami.
"I really want to kick some ass. A lot of my projects in Ottawa are just so crazy cool. I want to see what my competition is doing out West and in L.A. and have been touring job sites there. Sometimes it's about being in the right place and in the right market."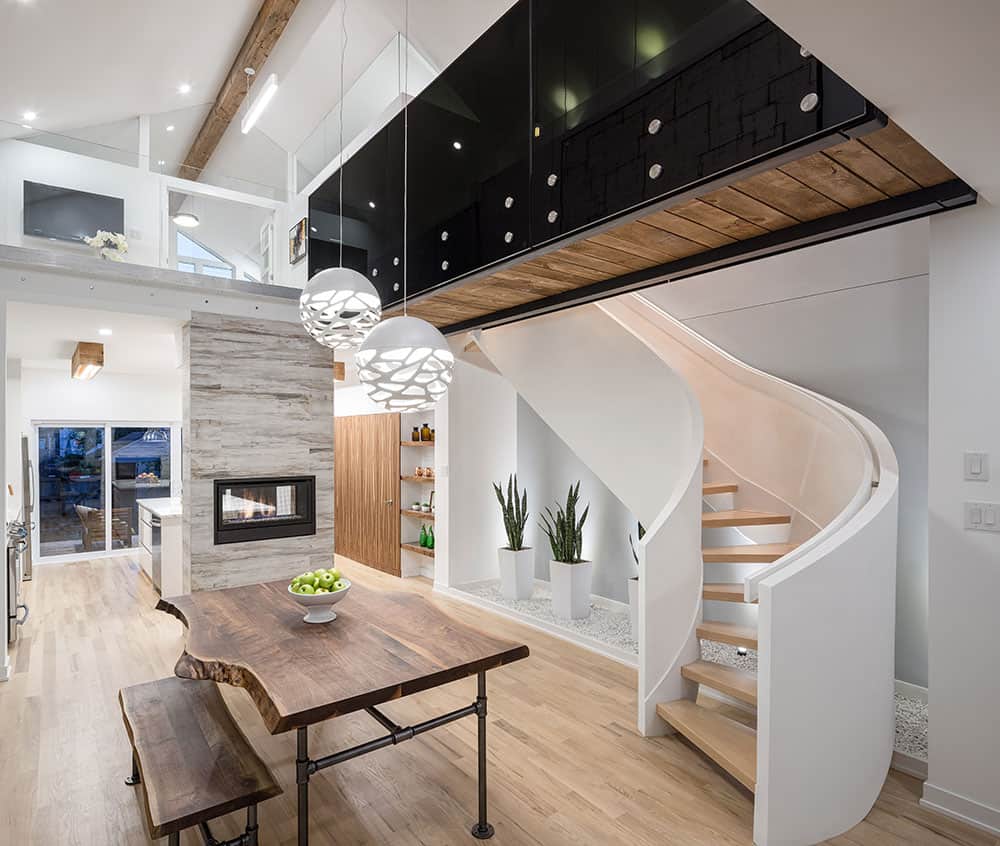 Born in Australia and of Armenian descent, Houry moved to Montreal as a young girl and continues to spend time there each week with family. After suffering a brain hemorrhage at age 21 while a student at the University of Montreal, Houry overcame partial paralysis on the right side of her body and eventually returned to her architectural studies. She credits this experience with making her even more determined in her chosen path.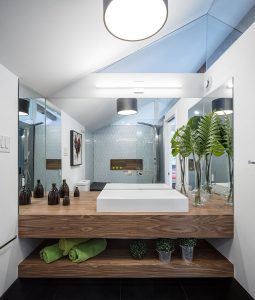 Ottawa remains her home base for work, and many of her custom projects can be found in the Westboro and Hintonburg areas. One of her current projects—her biggest to date—has been labelled the Infinity Residence after Houry walked around the lot on the banks of the Rideau River and envisioned an infinity pool at the back of the sweeping property.
"My enthusiasm and vision helped win me this job. The home will consist of a central core and two wings spanning out from there with optimal views of the river."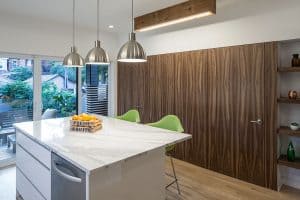 With a knack for decorating, Houry relishes helping clients furnish their homes once the building process is complete. A self-proclaimed fashionista, Houry was inspired by getting involved in the making of the green gown and is considering curating a fashion collection—the Ha2 line—based on the homes she's designed.
"Serena Williams has her own fashion line. I would love to sketch designs based on my work and hold a fashion competition with design students creating 10 to 12 pieces per collection. I love the idea of inspiring others, too."
Houry is ready to spread her wings and is open to any possibilities. "I believe in myself and always give my best. I've had only a few challenging clients, but those experiences have made me stronger. I'm ready to fly."