Photographer's National Geographic book captures Quebec's glorious, lesser-known spaces.
By Paul Gessell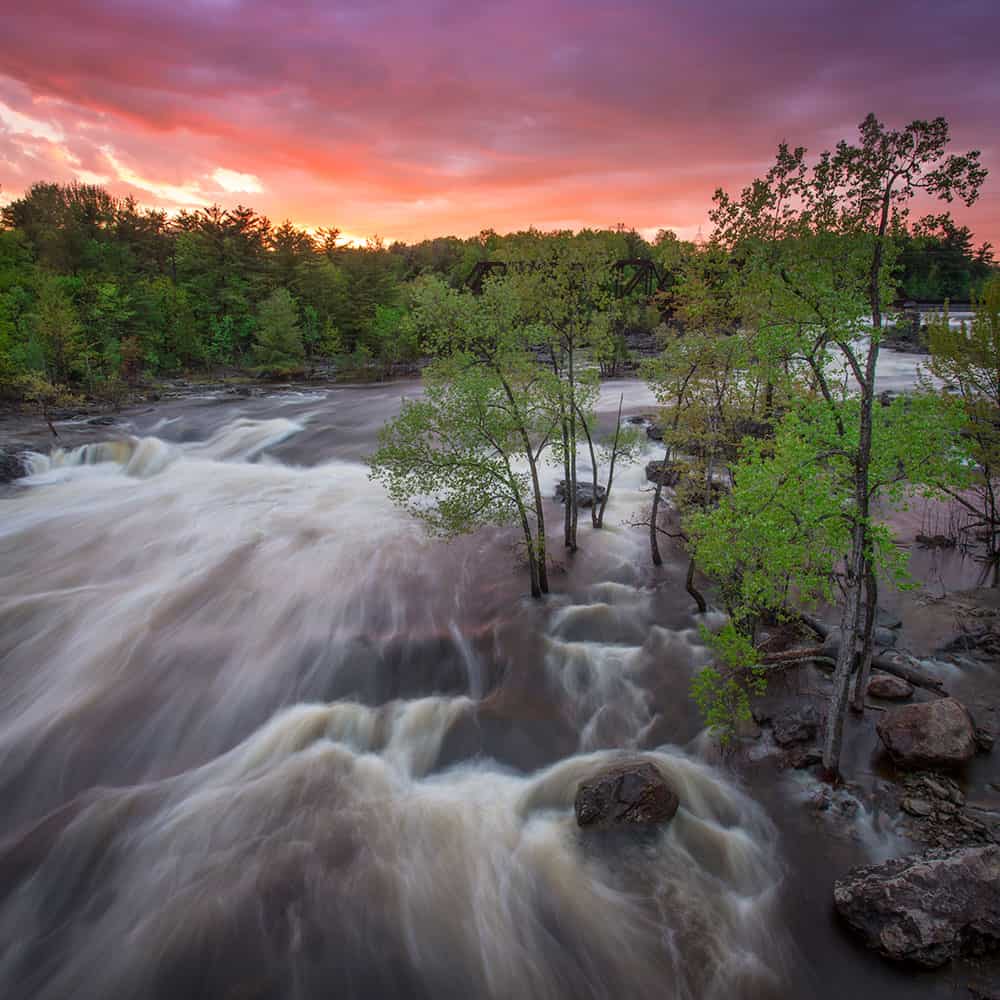 Timing was crucial. Mathieu Dupuis had only minutes to capture the perfect shot. He was standing on a bridge not far from where the 322-kilometre-long Lièvre River flows into the Ottawa just east of Gatineau.
It was evening – "my favourite time" – in the spring of 2017. The light would soon disappear, erasing the glorious shades of mauve, peach and orange painting the clouds. Dupuis needed a five-second shutter exposure, but passing trucks kept shaking his tripod, ruining the shot.
Suddenly, there was calm. Wait, click. Mission accomplished. The result is a painterly picture of the roaring, overflowing Lièvre River for the Outaouais chapter of Quebec: A Photographic Road Trip Through Canada's Beautiful Province. National Geographic had commissioned Dupuis to create the book, mainly of landscape images, a few years ago.
This is a book the lanky Dupuis, who turns 37 this fall, seemed destined to create. From age nine to 13, young Mathieu spent much of the time in hospital. "For a long period of time, I was unable to eat almost anything," Dupuis says. "I was very weak and very sick." The problem was undiagnosed Celiac disease. "It was not the glorious part of a life."
To pass the time, young Mathieu devoured National Geographic magazines filled with photographs from around the world. "My National Geographic magazines were my only way out – my escape from my hospital room." Photography became his "passion" and, at age 18, Dupuis became a freelance photographer. Over the years, he published a series of photo books, mainly about Quebec. And always in the back of his mind was the dream that, one day, he would be a National Geographic photographer.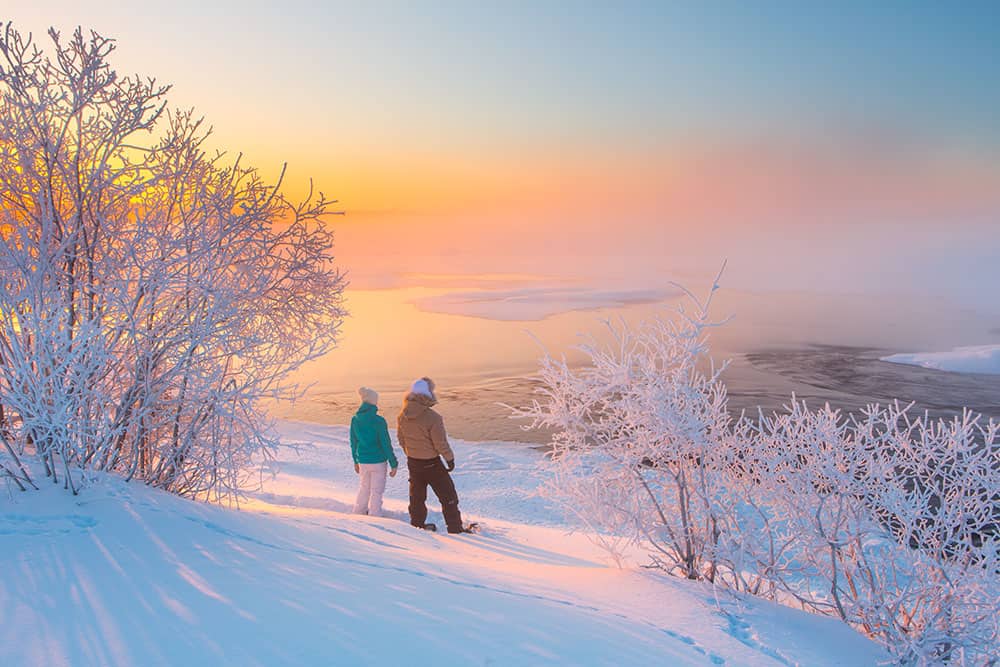 Dupuis' dream started to be realized in 2010 when he took a magical photograph of a foggy Vancouver. All that was visible of the city were the top of the
Lion's Gate Bridge and, in the background, the downtown skyline. The photograph went viral on social media. Someone at National Geographic spotted the photo and contacted Dupuis. A relationship started. Some of his other photographs began appearing on the National Geographic website. Then came the Quebec book commission.
The book consists mainly of rural and wilderness landscape photographs but there are some urban scenes and portraits of people Dupuis encountered. English and French editions of the book first surfaced this year for North America and Europe. Translations into other languages, including Mandarin for the Chinese market, were also being discussed. "National Geographic has a market which is the world," Dupuis says proudly.
Dupuis's book is a 272-page love affair with the photographer's home province. Originally from Rouyn, in Quebec's northwest Abitibi region, Dupuis has a particular fondness for the lesser-known, less-travelled regions of the province. "Big spaces are in my DNA," he boasts. He came to appreciate those big spaces while a boy, when his Algonquin grandfather took him trapping.
So, expect to see a very different Quebec from the usual cliché shots. More attention is lavished on a place like the Magdalene Islands in the Gulf of St. Lawrence than on Quebec City or Montreal. Discover largely uninhabited, 271-kilometre-long Anticosti Island, the rugged North Shore, the James Bay region (Eeyou Itschee), the far north (Nunavik), home of Quebec's Inuit, and, less than an hour east of Ottawa, floating boardwalks and flourishing birdlife in swampy Parc national de Plaisance. This is a book for those who dream of snowmobiling across virgin fields of snow, kayaking fierce rivers, hiking mountains and communing with wildlife.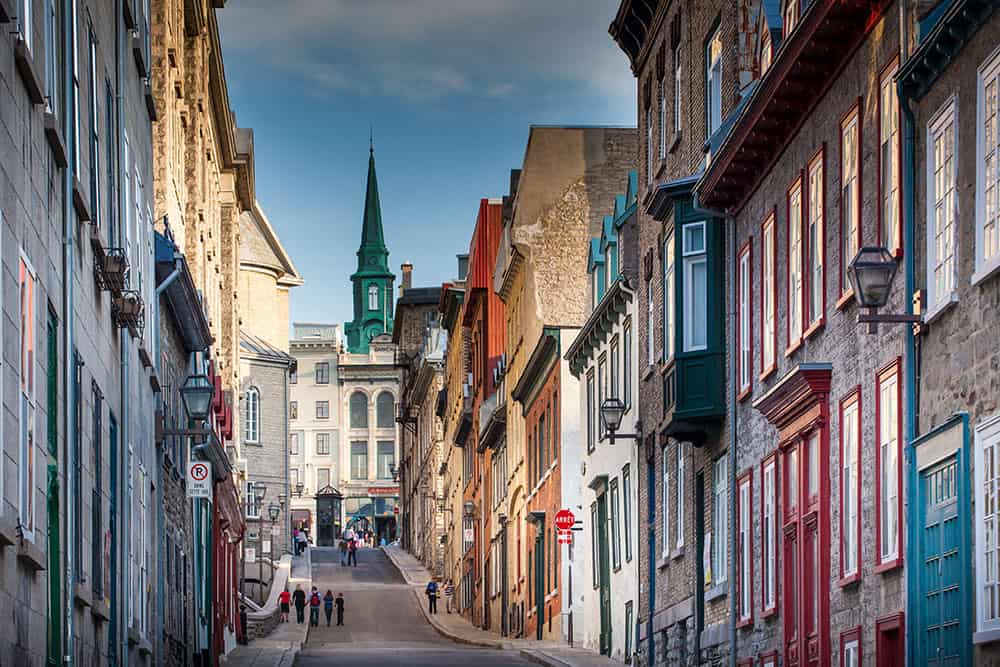 Most of the photographs in the book were taken in the last two years as Dupuis travelled Quebec in his GMC Sierra truck outfitted with a sleeping compartment so he could venture far into the wilderness without worrying about hotels. He spent 270 nights in that truck for the book. He also did long hikes to reach certain elusive spots. On Anticosti Island, he backpacked eight kilometres through the Jupiter River Canyon to reach the 76-metre-high Vauréal Falls.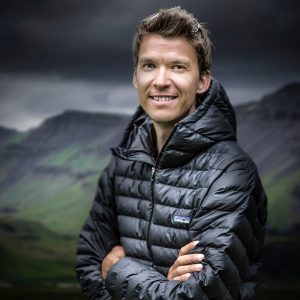 The most memorable adventure during that two-year search for Quebec's essence occurred one winter day east of James Bay. Dupuis was riding in a helicopter, hoping to find and photograph a migrating herd of caribou. "The pilot was as excited as I was doing aerial photography and probably, he was so focused on that task of getting me always at the right place and with a good angle that we both forgot the instrument panel." Suddenly, they realized the gas gauge showed "empty." Through some miracle, they managed to make it back to Chibougamau airport and a rough landing. "It was [a] very stressful moment." And what did Dupuis have to show for that near-death experience? "We weren't lucky enough to find any caribou."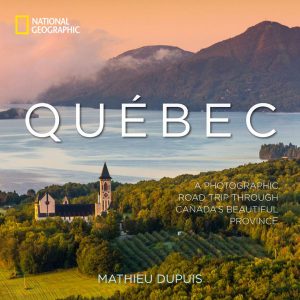 Although primarily a photography book, there are also intermittent bursts of prose. Most riveting are the excerpts from Dupuis's travel diary. Listen to him musing about sunset at Ile du Havre-Aubert in the Magdalen Islands: "The sudden clearing of the heavens, only moments before the last ray of sunlight disappears, is a gift . Here I stand, camera at the ready, at the very moment the elements unleash themselves to offer one of the most beautiful spectacles I have seen in a long time. I know from experience that this kind of light is fl eeti ng – so every shot counts."
That lesson of the fleeting light is one that served Dupuis well last year on the bridge, at sunset, at the Lièvre River near Ottawa. It's a lesson learned by the boy who once escaped into wonderment via National Geographic magazines and now is offering all of us that same escape into wonderment with a National Geographic book about Quebec.