It's timpossible in Ottawa and beyond
By Pam Dillon
Photos by Tim Skinner
Tim Skinner is Ottawa's impresario of Wow Factor. The creative force behind timpossible.photography, he makes magic happen for both people seeking statement-making portraits and for photographers who aspire to produce jaw-dropping images. The collection presented on these pages, called Seeing Cirque: Environmental Portraiture with Aerial Acrobats, illustrates the impact Tim can conjure.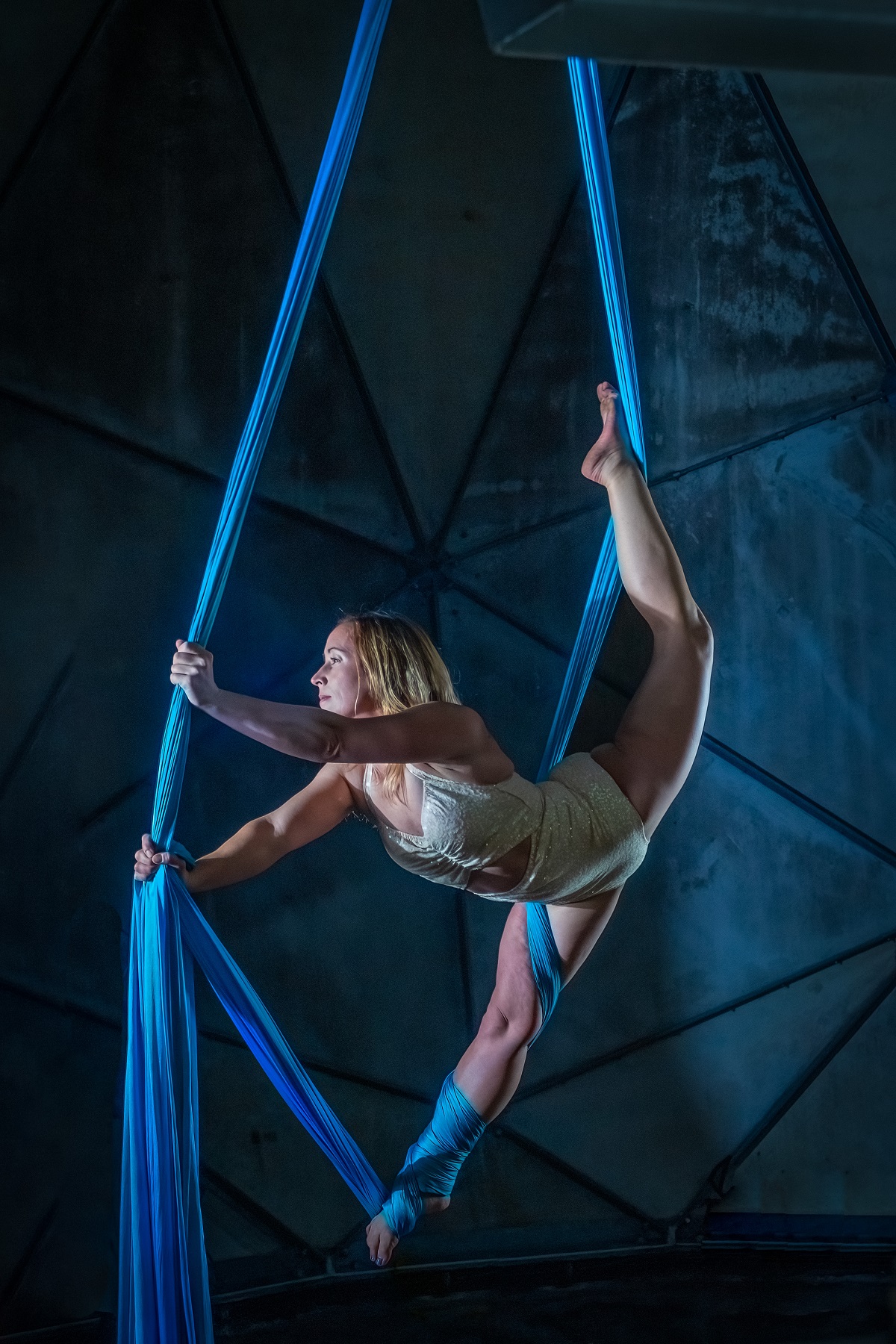 No wonder. He's a longtime expert on the local design scene and his new Timpossible brand is intriguingly apt: "I facilitate photoshoots that seem, at first glance, to be more than likely undoable or maybe even impossible."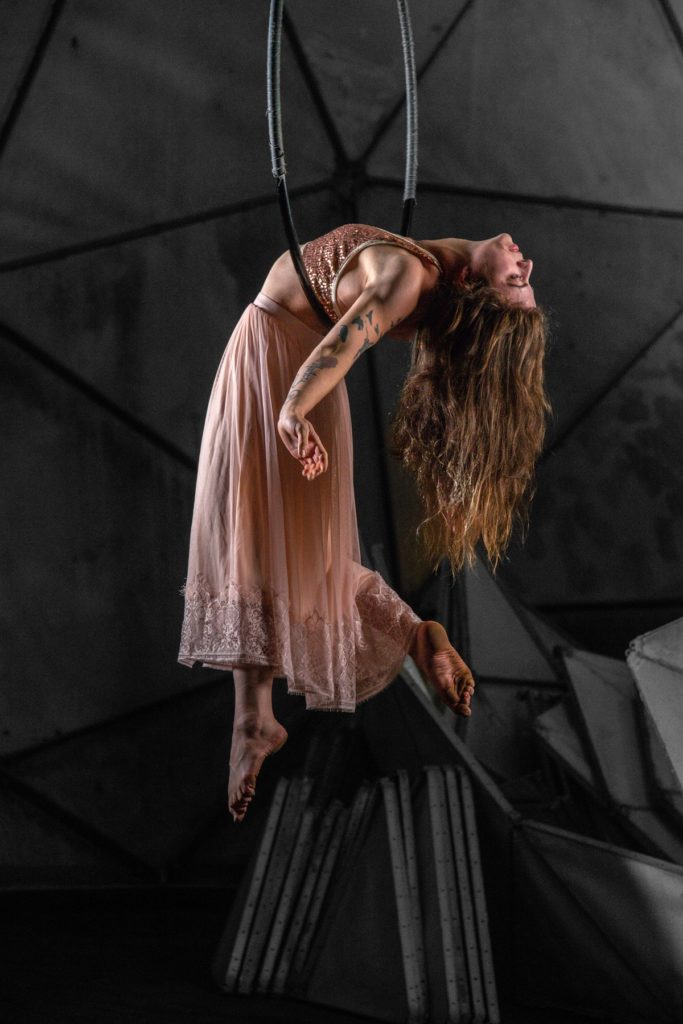 Formally trained as a graphic designer, Tim notes "government lockdowns were unkind to my design firm," so, like a lot of nimble entrepreneurs, he pivoted to pursue opportunities as a portrait photographer and photography workshop facilitator.
Today, along with commission portrait photography, he says, "I also organize unique photoshoot workshops for photographers, to help them expand their range of experience into areas that they may not be equipped to manage on their own."
Recognizing there are plenty of recreational and professional photographers with technical skills and state-of-the-art gear who lack photoshoot opportunities "that might take their craft to a new level," he is filling—and redefining—that niche. "I have the resources to facilitate such events," he states with characteristic diplomacy.
Boy does he ever. Imagine models with vividly coloured hair in a federal penitentiary, Thai boxers in glamorous gowns and makeup at a massive riverside mill and contortionists four stories underground in the emergency Bank of Canada gold vault. "These are all workshops I have facilitated."
For Seeing Cirque, he presented aerial acrobats at the gigantic, Cold War-era radome in Carp—an historic national landmark most of us didn't know existed. (Note: Venues typically don't have the infrastructure or load-bearing capacity to accommodate aerialists performing in mid-air for photographers.) Tim doesn't do typical. Instead, in this instance, he choreographed the events so that participants could try next-level lighting and shooting-platform methods, photographing the aerialists at eye-level or from a higher vantage point. "The resulting photos were breathtaking."
Take a look at Tim's website, timpossible.photography, and you'll see all kinds of riveting and memorable images. You'll also wonder how he made them happen. "Getting half a dozen ballerinas and four photographers into an extraordinary venue requires a lot of stars to align," he admits. "That's my specialty: aligning stars."
But there's more to it than that. From the beginning, he zeroed in on two priorities for both the commission work and his extraordinary workshops: "Photographing amazing people in remarkable spaces."
As he puts it, "I want to have people in front of the camera who are exceptional at, or passionate about, what they do. Athletes, dancers, performers, artists: it doesn't matter as long as they bring something meaningful of themselves to the session."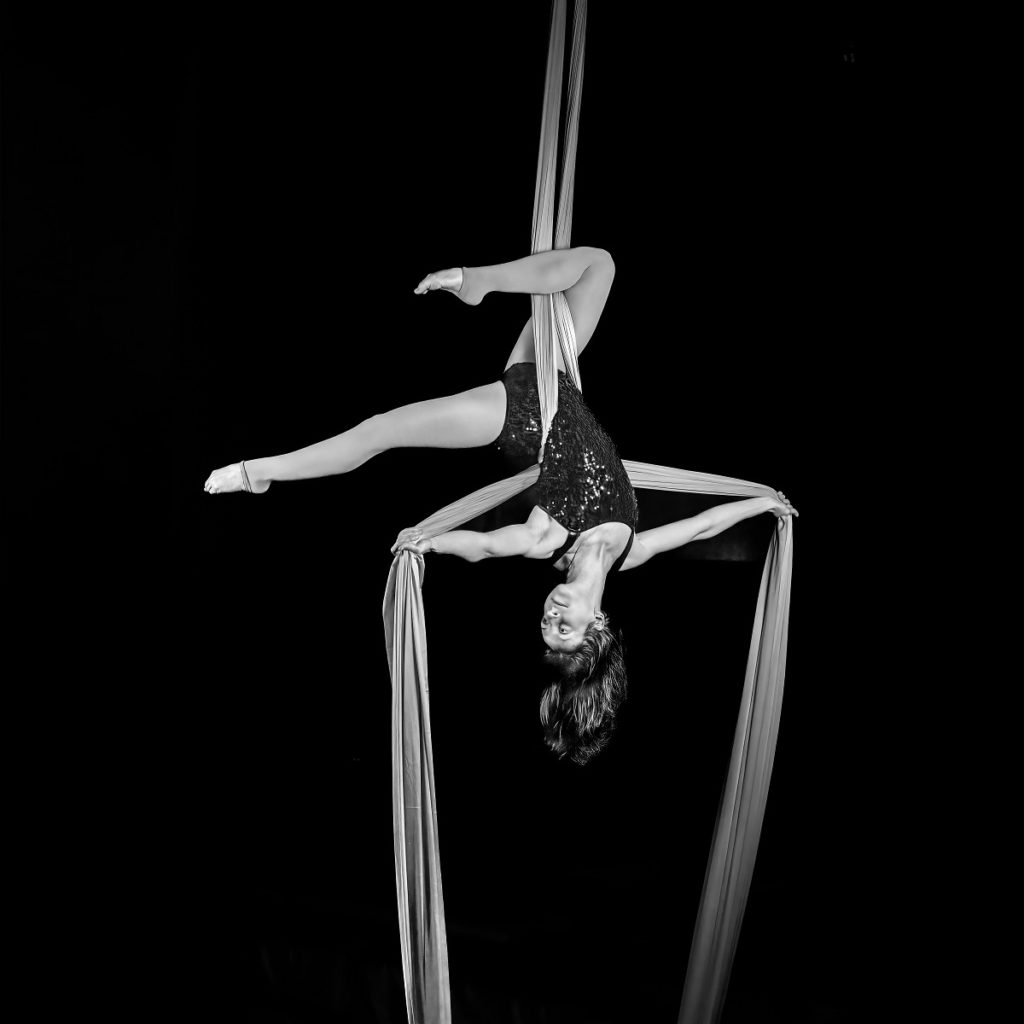 Where possible, he adds, "I want a location that is interesting, unique and relevant to the concept or subject." Not only are these venues often pricey, ordinarily they are inaccessible. "Some spaces have taken over a year of negotiating to get access." To date, workshop locations have ranged from Watson's Mill in Manotick and The Diefenbunker in Carp to the railway museum in Smiths Falls and Kingston Penitentiary.
Future venues promise to be just as interesting. His Wish List includes an aircraft hangar, a tower, a mine or tunnel, a rooftop on a high-rise and a large stationary aircraft. And if you have an ocean freighter handy? Get in touch.
"My workshops are not educational workshops in the traditional sense," Tim points out. "I provide the ingredients for photographers to create outstanding images and I help them with lighting equipment and suggestions. I guide them through the process of engaging with the subject and demonstrate how I work."
When you sign up for one of his sessions, know this: "It is work. Most photographers and subjects leave my events exhausted, happy with their successes and frustrated by their mistakes, but everyone learns something. They leave with new friends, a new perspective and, always, a few remarkable photos to add to their portfolio."