Ottawa singer-songwriter Amanda Rheaume bares all in The Spaces In Between, a deeply personal album that shines a light on the complexities of mixed identity.
By Janet Wilson
Photos by Ashley Fraser
With tattooed arms and wearing a black tee, shorts, flip-flops and her trademark long, beaded earrings, Ottawa singer-songwriter Amanda Rheaume is taking a breather from her hectic touring schedule in a backyard of her Wellington West neighourhood. Her face lights up when she talks about being back on the road, playing in front of live audiences.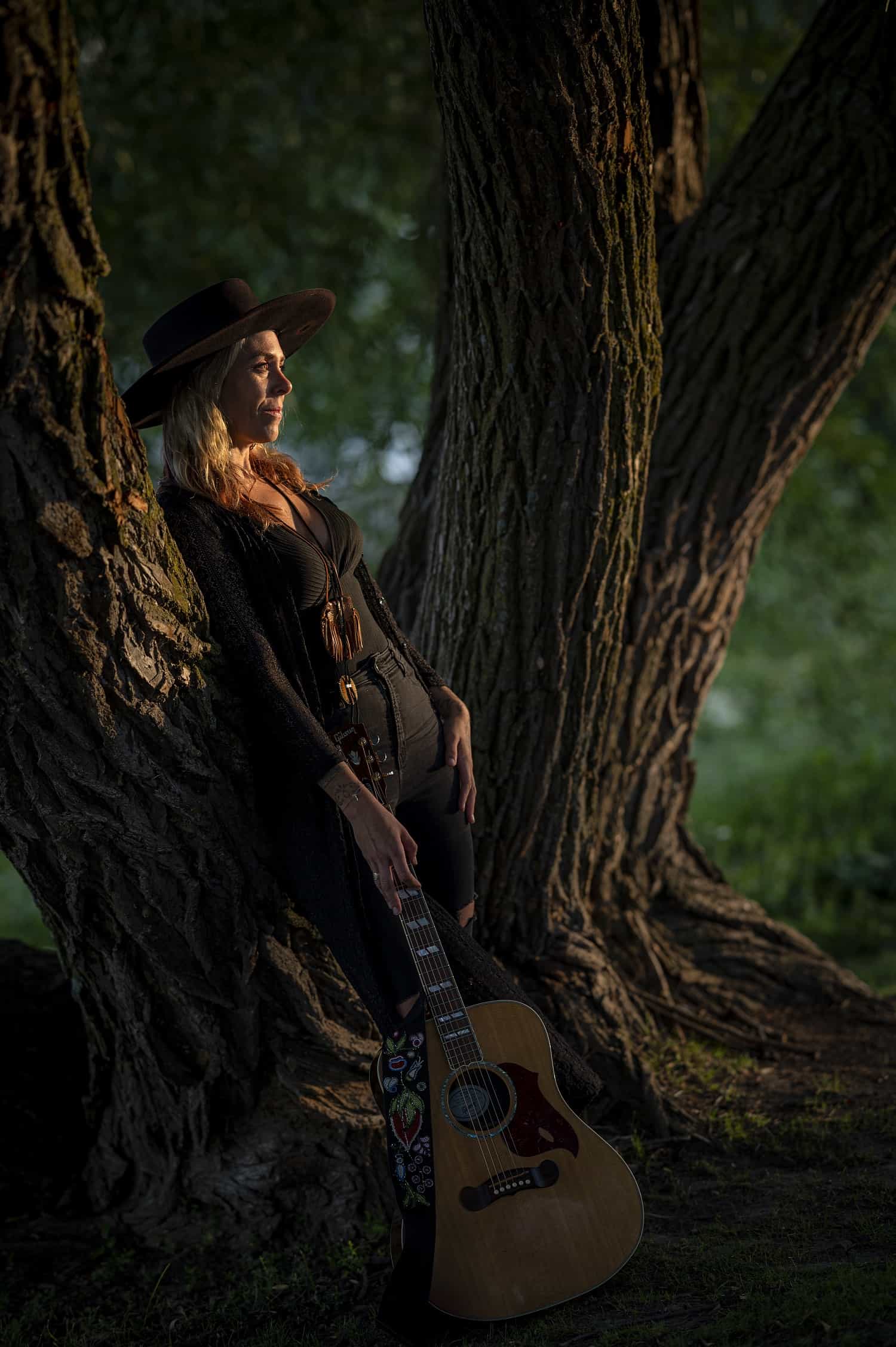 "I'm making up for lost time," laughs Amanda, who has plans to crisscross the country a couple of times this year. "It's an exciting time with lots of opportunities, which is awesome. I was lucky that I was able to weather the pandemic financially because I had some savings, but it was such a period of uncertainty when everything stopped. This job is so social and suddenly you're away from community and colleagues, friends and musicians. It was a big shift and I definitely struggled."
The singer-songwriter, who also plays guitar and piano, has self-managed her career for more than 15 years, releasing five albums including the 2013 Keep a Fire, which was nominated for a Juno and captured a Canadian Folk Music Award for Indigenous songwriter of the year.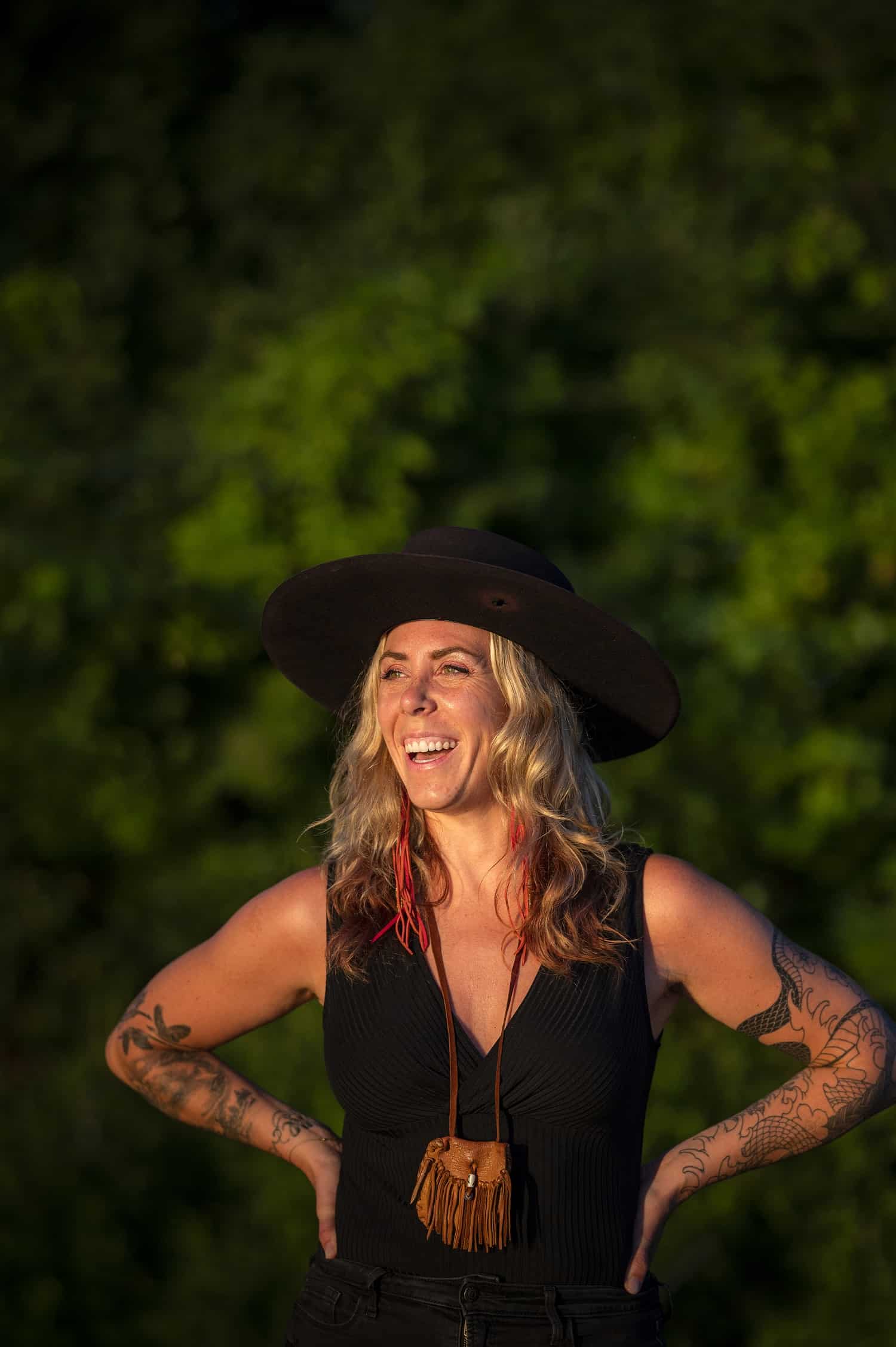 Her latest disc, a raw, soulful work of art called The Spaces In Between, is produced by Hill Kourkoutis, the first woman to ever win a JUNO Award for Recording Engineer of the Year (2022), and released by Ishkōdé Records, a label Amanda co-founded with fellow singer-songwriter ShoShona Kish. Many of the songs came from collaborations over Zoom during the pandemic with artists such as Hill and singers Serena Ryder and Sierra Noble.
The album, which has received critical acclaim, addresses themes of self-identity, her family heritage and living as a queer, Métis woman on tracks such as Supposed To Be, All Sides of Me and Do About Her.
But it's her song—100 Years—about Canada's scarred history and the painful 2021 discovery of more than 1,000 unmarked graves at former residential schools that'll give you goosebumps, grab hold and stay with you.
"Young bodies buried in the ground. Will you finally listen now? … Can you feel the heat / underneath your feet / Rising on the land, stirring in the street / Waking from a hundred years of sleep."
The song is inspired by a speech attributed to Métis political leader Louis Riel: "My people will sleep for a hundred years, but when they awake, it will be the artists that give them back their spirit."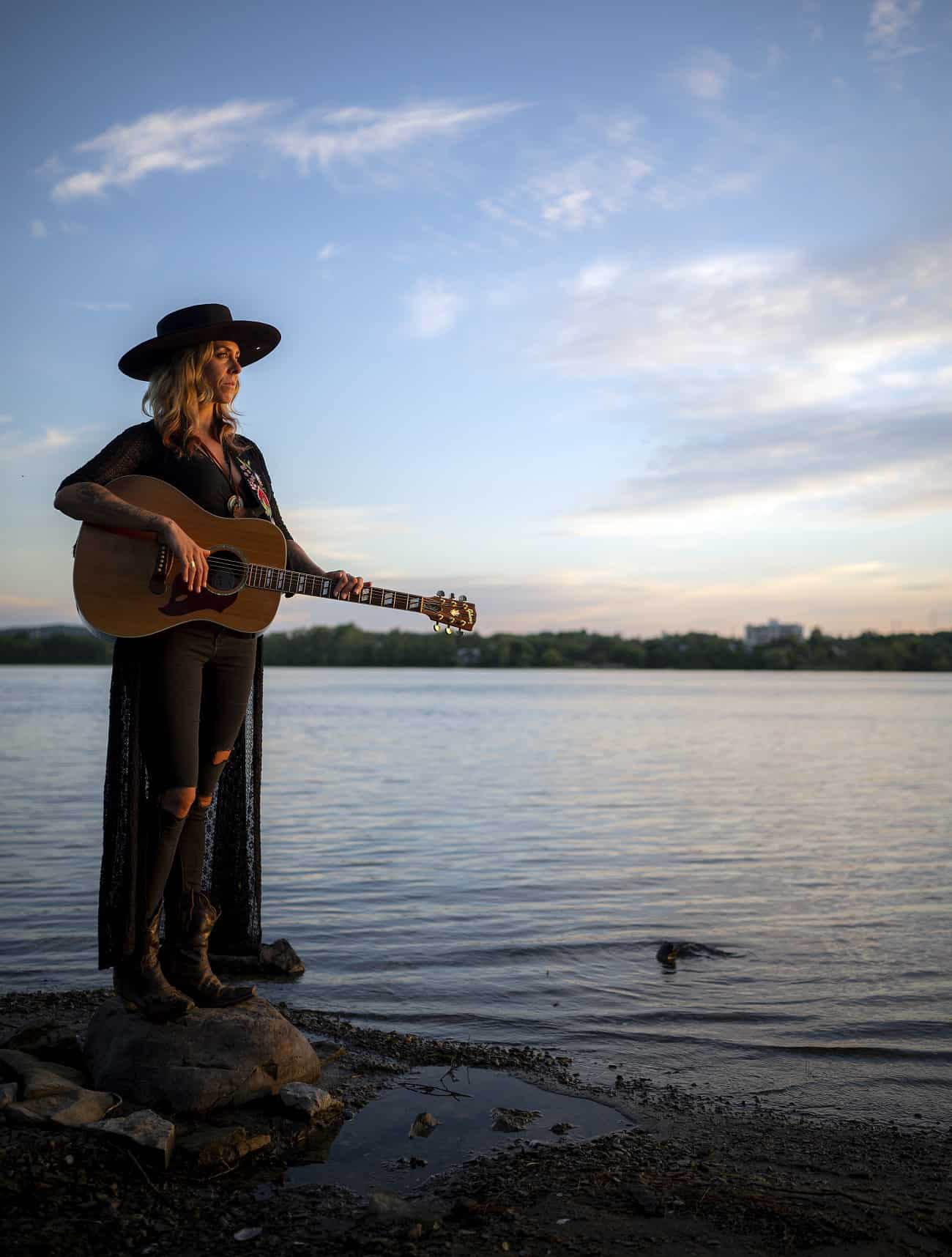 Amanda released her single on Nov. 16, 2021, to coincide with the anniversary of the death of Riel, who was hanged for treason in 1885. While she's encouraged that Canadians are talking about Indigenous issues, she says more needs to be done.
"There's more awareness than there was a year ago, but there's a lot of people still fighting for their rights, their land and human needs. I don't think the shift has even begun in terms of education about the past and what's still happening. Indigenous peoples are sovereign peoples, and come from sovereign nations as outlined in the Constitution. There are also questions about who gets to claim Indigenous identity, which is an important conversation to have."
Growing up in Barrhaven and attending Confederation High School and Algonquin College, Amanda didn't spend a lot of time talking about her ties to the Métis Nation. It wasn't until she began touring in 2010 and meeting family members throughout Canada that the full impact hit home.
"The Métis history remains largely untold and is misunderstood. It's part of our Canadian history that we don't really talk about. My grandfather grew up in what was known as a half-breed family, and they were discriminated against in a particular way. They couldn't live on the rez and couldn't live in town. He was one of nine children. His father, Origene, was French Canadian and his mother, Stella Bannatyne, was of Métis, Anishinaabe and Scottish heritage."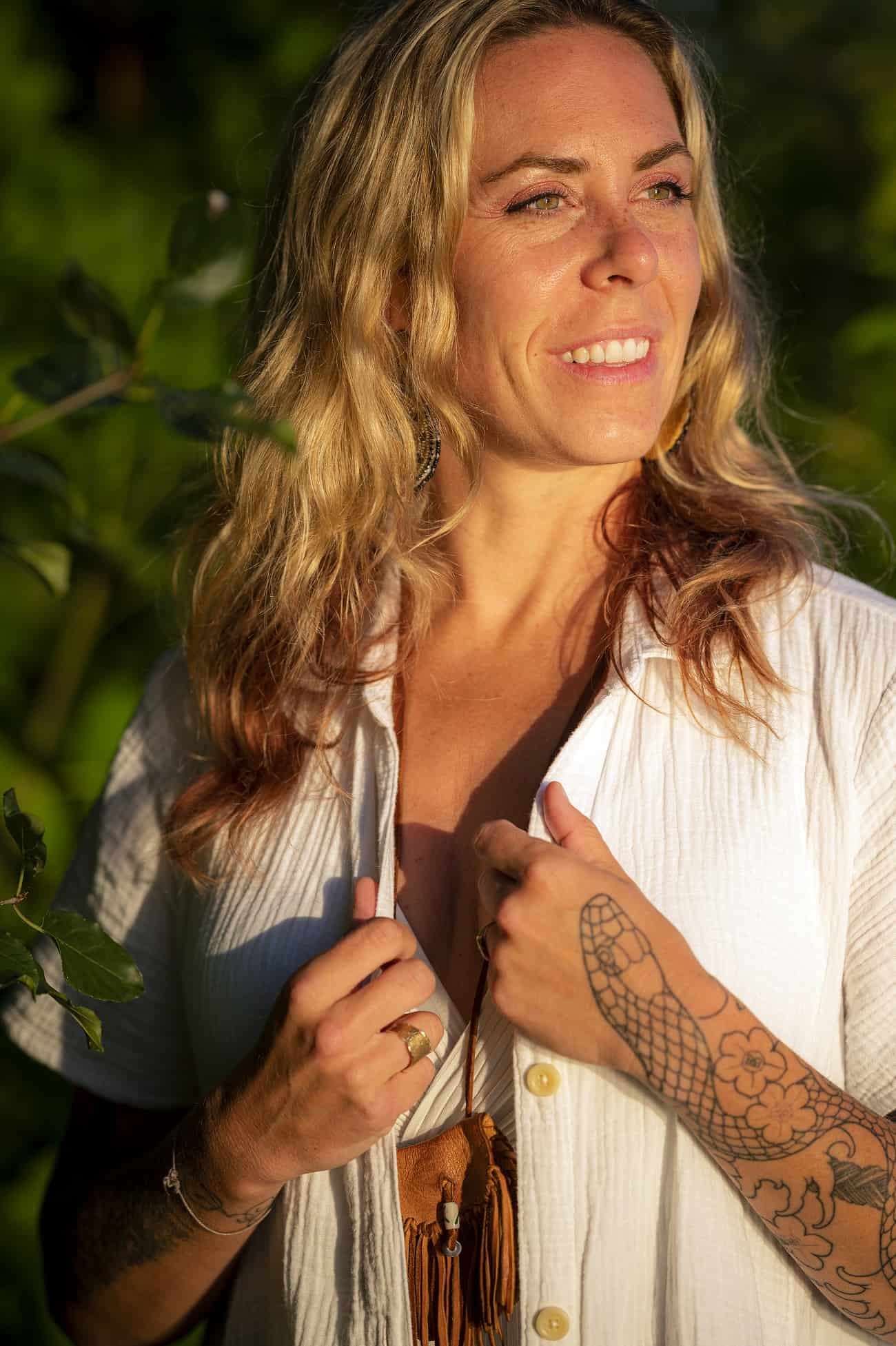 Her grandfather, Gene Rheaume, was a Conservative member of Parliament for the Northwest Territories from 1963 to 1965 and spent much of his career working on behalf of the rights of Indigenous people. He was a mentor to many, including Tony Belcourt, one of the most influential Métis leaders in Canada and founding president of the Native Council of Canada. The Spaces In Between includes four spoken-word interludes from Tony based on a series of interviews conducted and recorded by Amanda in 2020.
"Tony has been a mentor and a guide to me on a personal level for many years when I had identity struggles and questions about being Métis. He was very good friends with my grandfather. My interviews with him about what it was like growing up Métis helped inform a lot of my writing and songs."
Recognized for her activism and organizing skills, Amanda was first contacted by ShoShona Kish, a member of the JUNO Award-winning duo Digging Roots, about launching the International Indigenous Music Summit to help amplify the voices of talented Indigenous singers. They've since held several summits throughout North America and are also part of a collective that is launching a National Indigenous Music Office.
The pair are currently concentrating on building up their roster at Ishkōdé Records; Ishkōdé means fire in Anishinaabemowin. Distributed by and partnering with Universal Music Canada, it's one of the first Indigenous-owned and women-led record companies in Canada.
"The next step is building up a roster responsibly with the right resources. It's really about breaking the glass ceiling and amplifying the voices that systemically have been silenced and kept out of the narrative and circle of opportunities. Indigenous artists don't get a lot of airtime, but that's changing.
"Indigenous artists are making some of the most relevant and important music right now. Not only because they're talented artists, but because of their inherent connection to land, the climate crisis and political activism. It's really time to pay attention to Indigenous artists."
Amanda first got the singing bug while writing poetry and songs in high school and playing at local coffeehouses. She credits Alanis Morissette's Jagged Little Pill with having a major impact on her. It just so happened that Amanda's aunt, Jocelyn Rheaume, a teacher of Alanis's at Glebe Collegiate, went to work for her former student during her inaugural JLP tour in 1995. From there, Jocelyn spent almost a decade working in the business, including handling on-site media for Sarah McLachlan's Lilith Fair tour.
"When Jocelyn was working on Lilith Fair, I went to Toronto with friends and fellow singers Tara Holloway and Kristin McCaig to attend one of the shows. During the final song, Sarah McLachlan and the Indigo Girls invited us on stage to sing Closer to Fine. We freaked. I was 16 years old and singing in front of 16,000 people at the Molson Amphitheatre. It was a big moment. I was young, but knew this was what I wanted to do."
To find out more, visit amandarheaume.com.
Five Questions
What are you most proud of?
Our record label—it feels really exciting and important. I also feel proud of my album The Spaces In Between and my tomato plants. I didn't even have a backyard till last year.
Most memorable moment as a performer?
There was one moment while playing the Bruce Cockburn song Lovers in a Dangerous Time at the Kandahar Airfield in Afghanistan. There were thousands of troops, and it was an emotional time as they were about to send everyone home. A number of people were behind the stage with their bags packed and they were dancing and, all of a sudden, fighter jets flew overhead. It's an image seared in my brain. I've been there three times—once to Kabul and twice to Kandahar.
Another great memory was playing a song with Jim Cuddy at the Junos, after playing hockey at the Juno Cup.
Biggest challenge?
Trusting myself, listening to my own intuition and not being distracted by what other people are doing. Moving forward and feeling good about myself.
Favourite accessory?
Big, beaded earrings. I also love my beaded guitar strap made by Jaime Koebel.
Tell me about your new tattoo?
My recent tattoo by Toronto artist India Amara was inspired by a vision that this woman had while I was in ceremony. It's not finished yet, but it's a snake medicine tattoo. The snake starts black and is coming from the saltwater in the West and travelling East. The snake will turn white when it reaches the sweet water, which represents the lakes here.