By Marg Russett
Photo: Tara McMullen Photography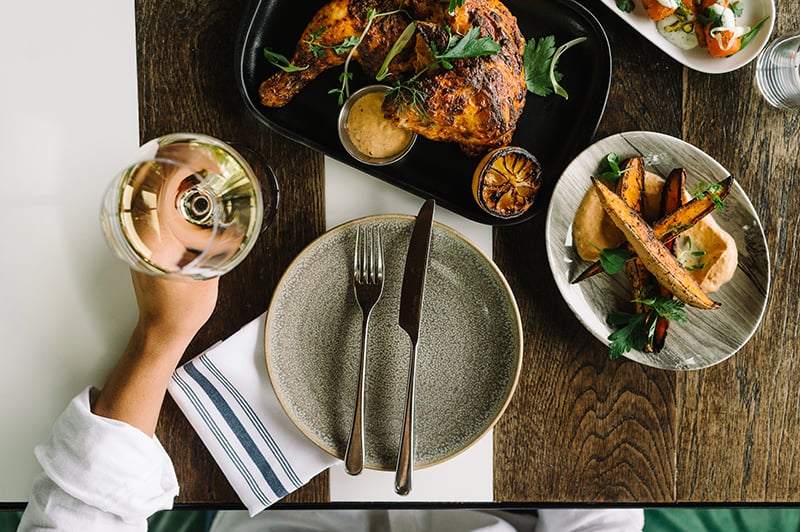 At a time when people are vacillating about hopping on a jumbo jet or heading overseas, Prince Edward County has much to recommend it. There are picturesque water views, sandy beaches, plus 800 kilometres of shoreline; tons of wineries and wonderful chef-driven, farm-to-table cuisine; boutiques, antique shops and art studios; hiking and biking opportunities; plenty of events along with cultural attractions; and enticing, locally-made, artisanal everything.
For starters, though, there's major allure in PEC's proximity to Ottawa. It's located less than three hours southwest of the capital city. Not only is it a carefree and scenic car ride away, when you get there, all sorts of treats are in store. But if you're looking for Anne of Green Gables or red fields full of potatoes, you're headed in the wrong direction. Though it is an island, don't mistake Prince Edward County for Prince Edward Island. This idyllic Ontario holiday spot has unique charm and attractions all of its own.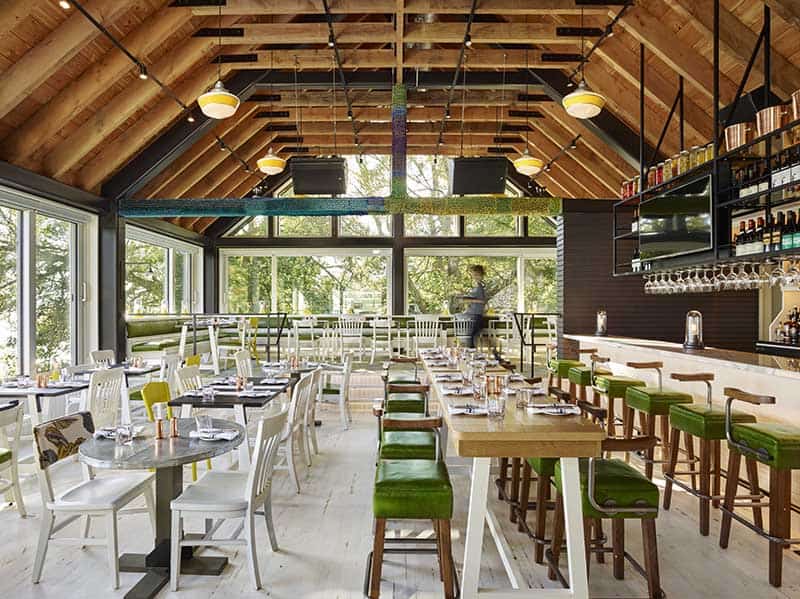 You may have visited in years gone by, on a wineries tour, a gastro adventure, a girls' weekend or a beach vacation with the family. PEC has long been famous for its sand dunes and Sandbanks Provincial Park. Now though The County, as its called, is celebrated for so much more. And autumn 2021 is the ideal time to return. Summer crowds have thinned, the harvest is upon us and the bounty is incredible.
We started our stay at The Waring House, a charming, historic inn with beautiful grounds and delectable dining, courtesy of Amelia's Garden Dining Room and The Barley Room Pub.
It's worth noting that, when COVID regulations allow, the on-site cookery school will reopen with cookery school dining and accommodation packages available.
Any time, though, The Waring House offers personal hospitality. Situated in the heart of Picton, at 395 Sandy Hook Road, this inn boasts a unique array of guest rooms in five different settings.
We had dinner in the beautiful outdoor courtyard and highly recommend it. waringhouse.com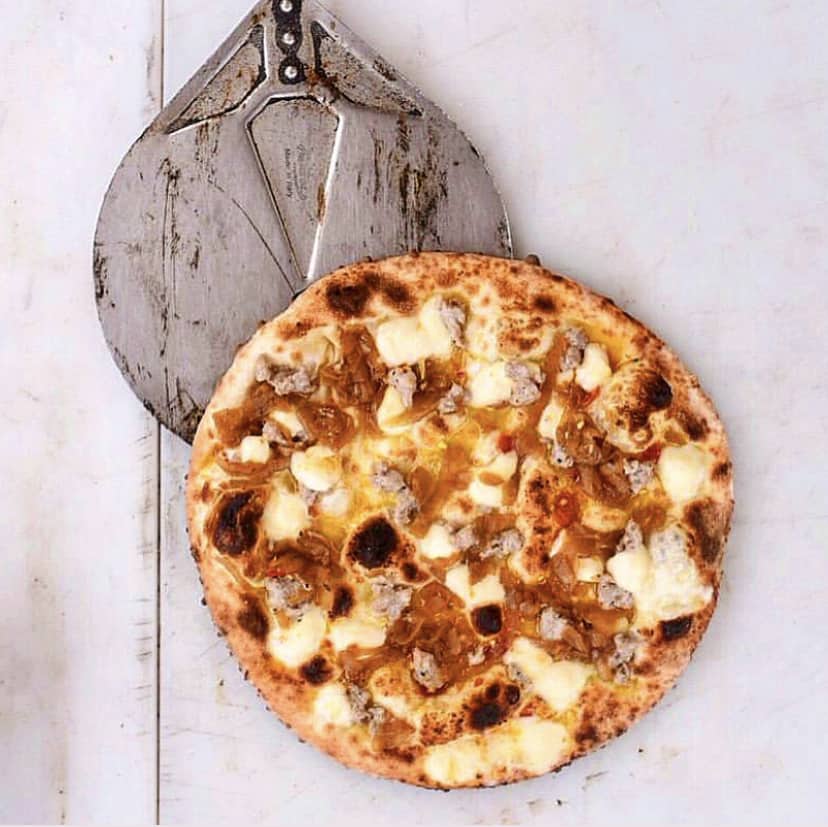 Another must-visit address is 24 Wharf Street in Wellington: Drake Devonshire. This gorgeous, art-filled, lakeside locale—the hip PEC offspring of the vaunted The Drake Hotel in Toronto—includes a restaurant, bar and boutique hotel. We enjoyed apps and drinks from the brand new menu. I had the best lobster roll ever. The drinks were fun and the new executive chef, Amanda Ray, was amazing. This is a great spot for dinner with a view. thedrake.ca/drakedevonshire
With close to 40 wineries, The County is the fastest growing wine region in the province. We had the pleasure of tasting the wines and drinking in the unique ambience at three: Huff Estates Winery, Grange of Prince Edward Winery, and Norman Hardie Winery and Vineyard.
Huff Estates Winery, at 2274 County Road 1 in Bloomfield, has an amazing covered patio and a new pizza oven. We had a great tasting there, with lots of laughs. Huff has a huge covered deck overlooking the vines. It's quite something to experience. The winery also has another popular offering: wine in a can. Super fun! huffestates.com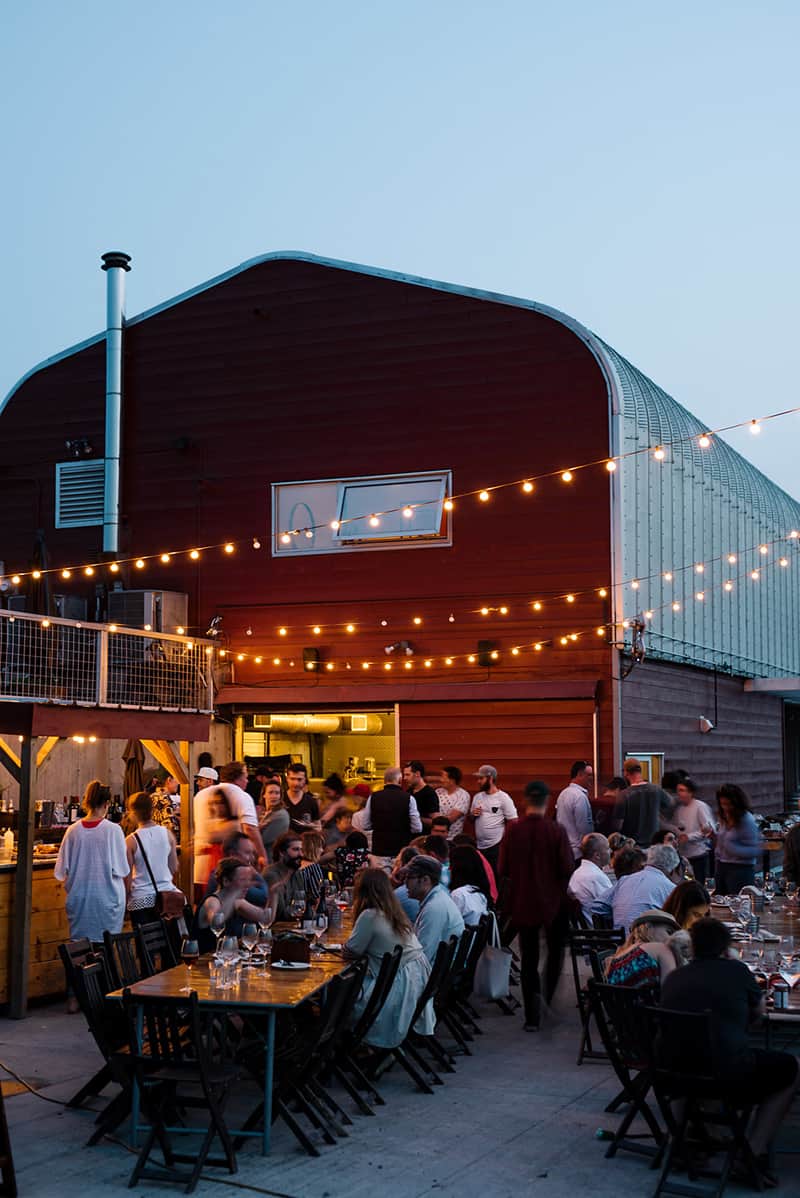 Grange of Prince Edward Winery, at 990 Closson Road in Hillier, is a local treasure. About 20 years ago Caroline Granger returned to the family farm and decided to plant vines and grow grapes. Today, Caroline's daughter Maggie is a big part of the family winery, and all the wines from the Grange are made by hand and estate grown. The tasting room is housed in a delightful, historic barn and we savoured our tasting. Another fun perk was the Old Salt Cocktails cart offering wine by the glass, cocktails and snacks such as sausages and frozen poptails. grangewinery.com
Norman Hardie Winery and Vineyard, at 1152 Greer Road in Wellington, is an idyllic spot that was founded in 2003. Open daily, it's dog friendly and there's a restaurant and pizza oven, along with a gift shop. The Oyster Bar is new this year, and a great addition. The outdoor patio and pizza hut are other big hits, but the stars of this setting are the wines. They were notable in the best of ways. normanhardie.com
Finally, we can tell you from experience, the best way to tour The County, and its wineries, is in the comfort of a chauffeured limo from A-1 Limousine Service. We were in the Mercedes Sprinter limo and our driver, Keith, made the trip extra special. a-1limousine.ca