By Reba Wilson
Photos courtesy of dreamproperties.com
Not long ago the home gym was an uncommon luxury. It typically consisted of a large, often basement-dwelling space with bulky equipment and a wall-mounted TV.
These days the home gym has reduced its footprint and increased its popularity. Whether the gym is in its own room or tucked into a stylized corner with a view, it has become a more prevalent home amenity due to the trend towards smaller equipment. Here are some tips on how to improve your workout and the look of your gym space.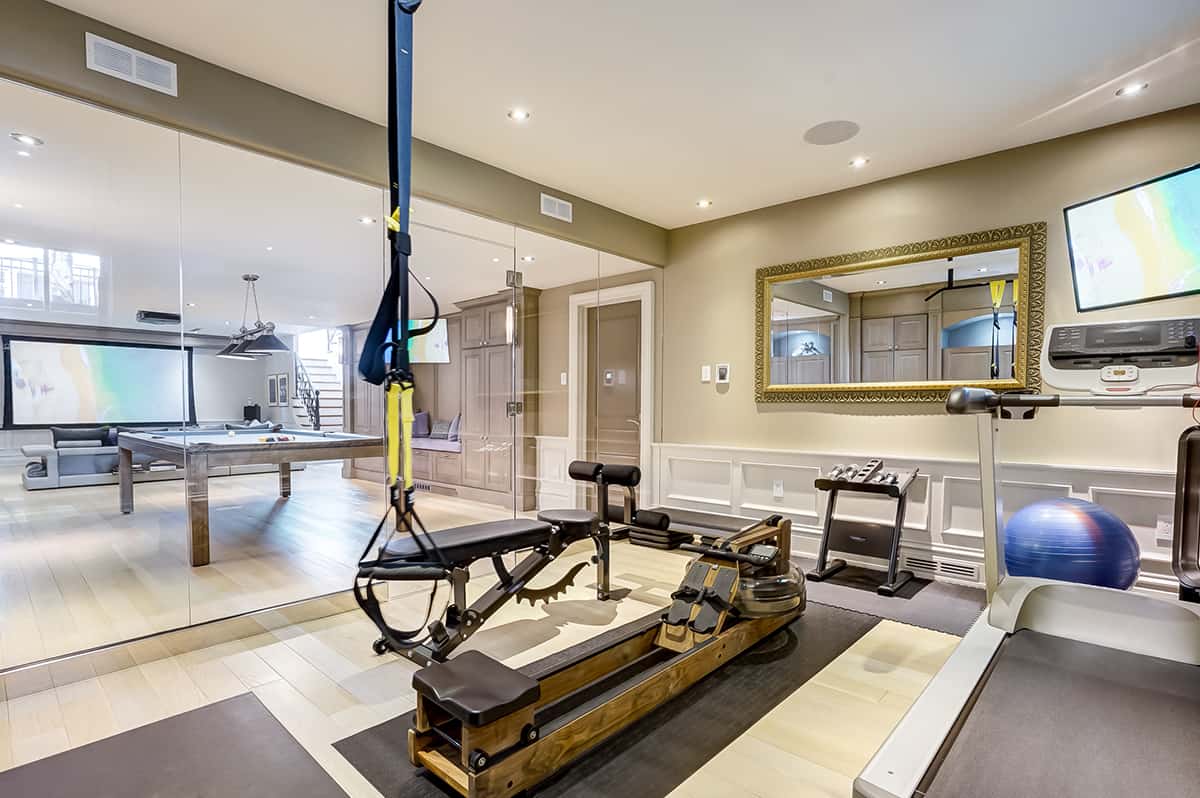 BACK TO BASICS
The new gym consists of versatile equipment, much of which is movable. Famed Ottawa trainer Tony Greco says the most important things in a home gym are dumbbells and barbells. Free weights don't take up much space and are great for dynamic movements and range-of-motion exercises. "The average person would use anywhere from five pounds to 40 pounds," says Tony, who notes you need at least a four-by-four area for linear and lateral movements. "Resistance training is the key," he adds. When devising your home gym, Tony cautions that you'll want to consider your training goals before investing in gear. "Rather than going to buy all sorts of equipment to make the gym look fancy, people should buy equipment that is necessary for what they want to accomplish."
Tony advises that cardio equipment is not as necessary as free weights. "Enjoy this great city that we have," he says, advocating for walking, biking, hiking or swimming for cardio involvement.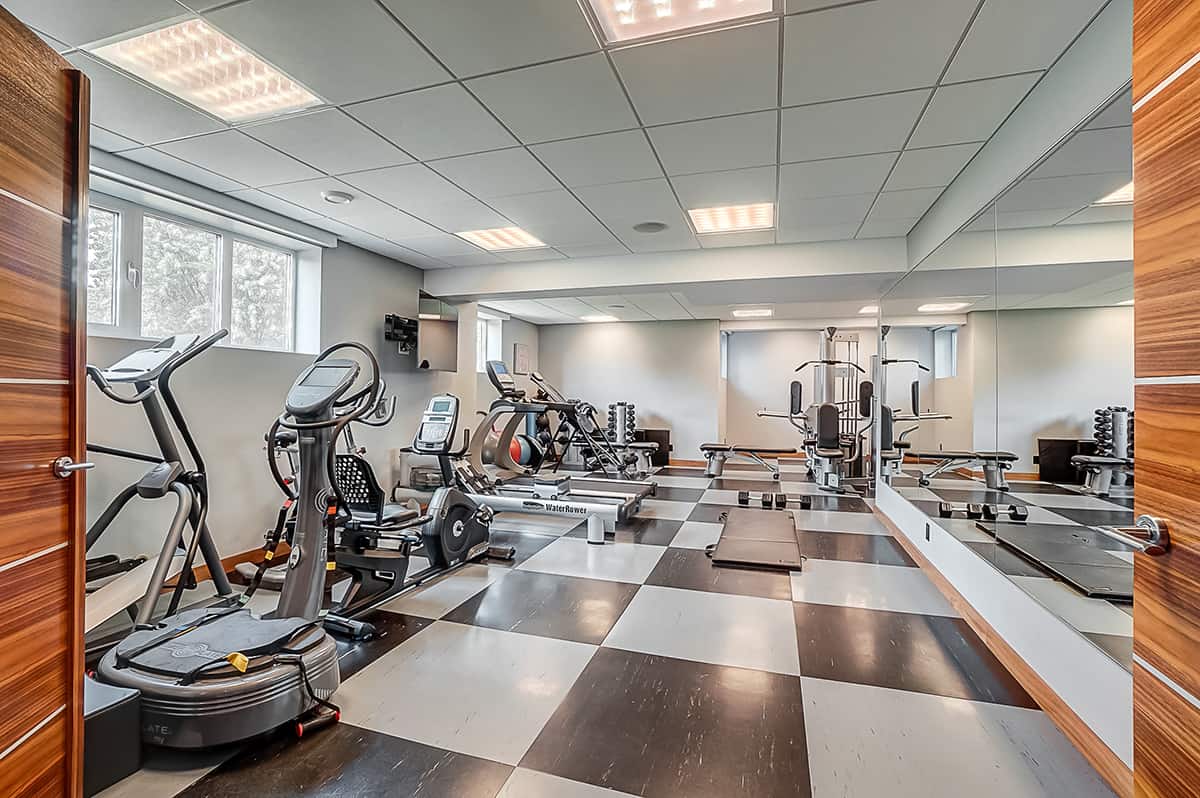 THE FEATURE GYM
With the advent of sleek, trendy equipment like the Peloton, The Mirror and the Nordic Track Vault, gyms are no longer relegated to areas of the home where they can be kept out of sight. Instead, they're often displayed proudly on landings, in feature windows and in architecturally
breathtaking glassed-in rooms that look onto other living spaces and benefit from natural light.
The feature gym—like a wine cellar—is temperature-controlled, equipped with racks, and highly visible, although it better reflects society's preoccupation with well-being. Glass-walled gyms with shower-door access allow for separation of space, and use a smaller area without prime window access. A feature gym might include both key equipment and stylish accents, like a TRX or hanging rings.
THE UNCOMMON CONDO GYM
In some luxury condos, owners are incorporating personal gym space, even where there is a common gym in the building. A den conversion or glass-wall insert works well for such a space. One of the penthouses at 1035 Bank Street boasts such a gym, which is replete with Rideau Canal views, its own supplemental air conditioning, and rubber flooring. This space was well used during recent gym closures.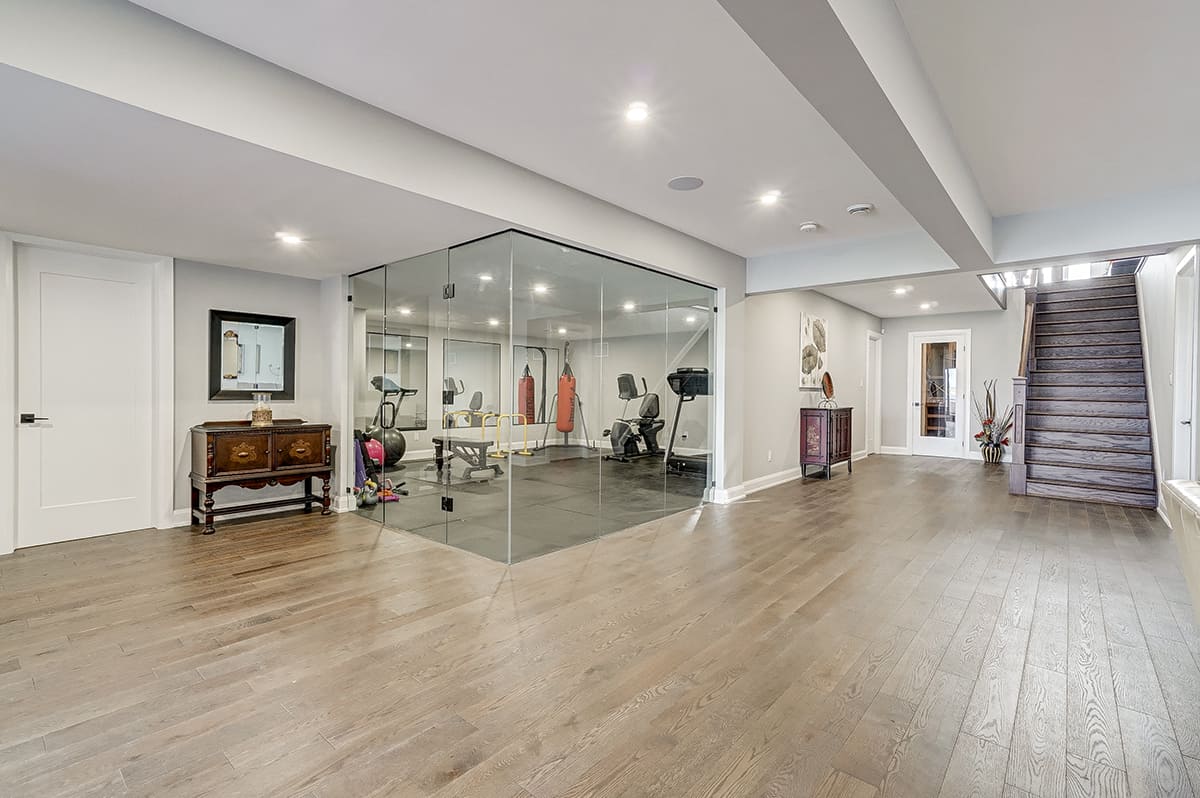 THE GOLD-STANDARD GYM
Tony Greco explains that while a well-equipped gym can cost anywhere from $2,000 to $5,000, an over-the-top luxurious gym space would be in the $10,000 to $15,000 range. Tony, who is just finishing his own home gym—a 2,000-square-foot outbuilding on his property—lists some possible high-end gym amenities as a smoothie bar, sauna to stimulate pre-workout blood circulation, or a cold tub to engage the nervous system.
Another key difference in quality is flooring. Many gyms have one-inch rubber flooring, but a two-and-a-half-inch floor will absorb more, relieving joint pressure. Tony's own gym has a combination of rubber flooring and artificial turf to simulate outdoor workouts.
A superb sound system is another high-end upgrade. "Music is 10 to 15 per cent of your workout," says Tony, whose Bose system has six subwoofers and 16 tweeters. Tony listens to classical or lounge music during his workouts as he finds they reduce muscular tension. "TV is a distraction," he says.
When designing your home gym remember that these days, as Tony Greco puts it: "You are the machine." The diminished need for unwieldy equipment has freed up space and improved workout possibilities. Don't just lift your equipment, give your home gym a lift, too.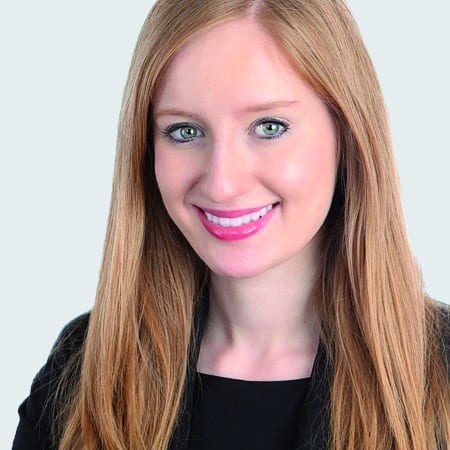 Reba Wilson is a freelance writer specializing in real estate, lifestyle, travel and food articles. She is also a luxury specialist broker with Christie's International Real Estate in Canada