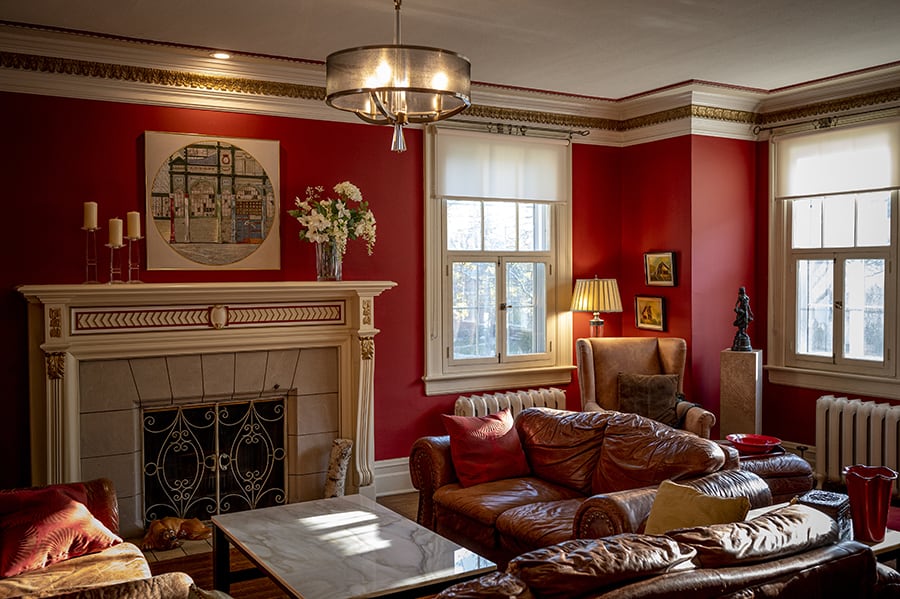 For over 40 years, Nat and Louise Polito have called Sandy Hill their home. Noted for its rich history and early Bytown architecture, the culturally diverse downtown neighbourhood is prized by the family that founded Vesta Marble & Granite Fabrication and the Vesta Design Centre.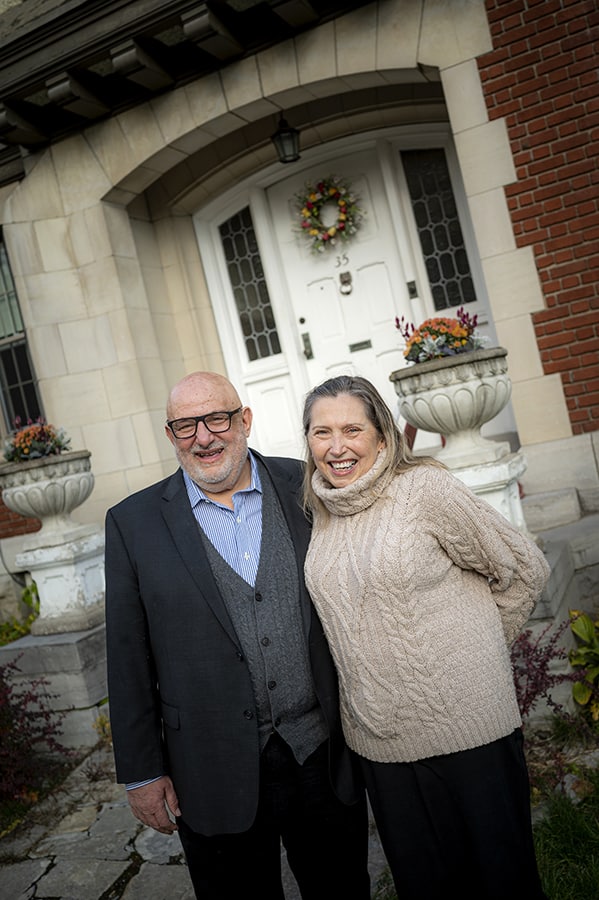 After all, history matters for the Politos, who've run their local business almost as long as they've resided in this storied district that once housed prime ministers and now includes Embassy Row. In 1980, they moved to Blackburn Avenue, and when an address on Goulburn Avenue became available in 2017, it caught their eye. A bit hidden from the street, it appeared welcoming and cosy.
They appreciated the large lot with its beautiful trees, along with the stately appeal of a residence they now estimate to be over a century old. Nat noted the walkout basement and recognized the house was unlike any other property in the area. Louise liked the generous proportions of the rooms as well as the historical feeling of the place.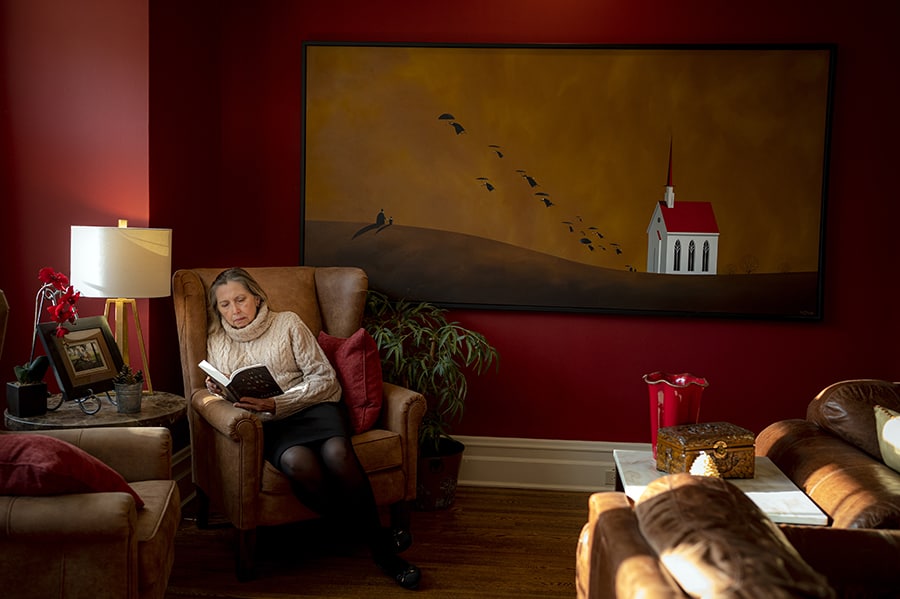 In fact, the house is rumoured to have had a series of notable former owners and residents, the last being an order of Catholic teaching brothers. As world travellers, Nat and Louise have a particular reverence for history and architecture; this is reflected in their business. That's another reason why the grand old home on Goulburn Avenue turned their heads; neither one of them wanted to see it chopped into a multi-unit student residence—something that has happened time and again since the University of Ottawa's campus is in Sandy Hill.
Intending to preserve the home's historical appeal, the Politos bought the property and set about a thoughtful restoration. Though they have not changed the layout, since then the project has included and continues to present both challenges and opportunities. The rewards, though, are tangible. A captivating slice of the capital city's history, the home boasts lead windows with stained glass, intricate early Bytown crown mouldings and wainscoting, an architecturally classic Old Ottawa den, and a stately period dining room that is typical of one enjoyed by very early Ottawa's affluent public servants and politicians.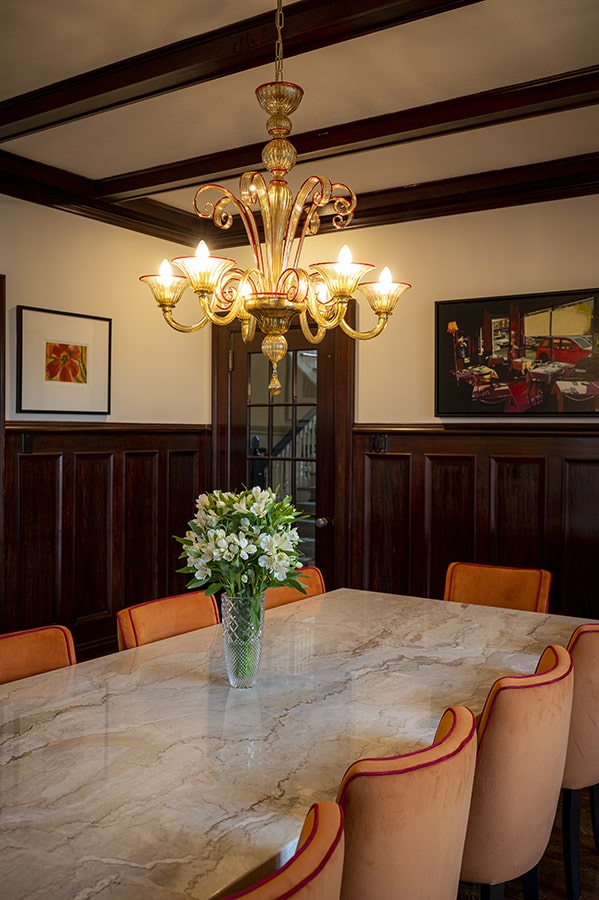 Local lore is plentiful, too. "The grandson of Barbara Mary Ross (who's turning 100 this year), an old resident of the house, stopped by to see if he could take pictures of the outside," Louise mentions, adding, "Neighbourhoods with such rich histories are special."
Nat adds, "I've always liked the fact that the house is very close to the Laurier House which hosted some of the country's most notable prime ministers—Wilfrid Laurier and Mackenzie King, who were long serving. The area has also hosted or has been visited by historic figures like Winston Churchill, Franklin Roosevelt, King George VI, Charles de Gaulle, and other dignataries from before and after the Second World War."
In an era when heritage architecture is giving way to urban densification, at this Sandy Hill address, at least, Ottawa's history will be lovingly preserved.