IN THE REAL ESTATE STRATOSPHERE
Photos: dreamproperties.com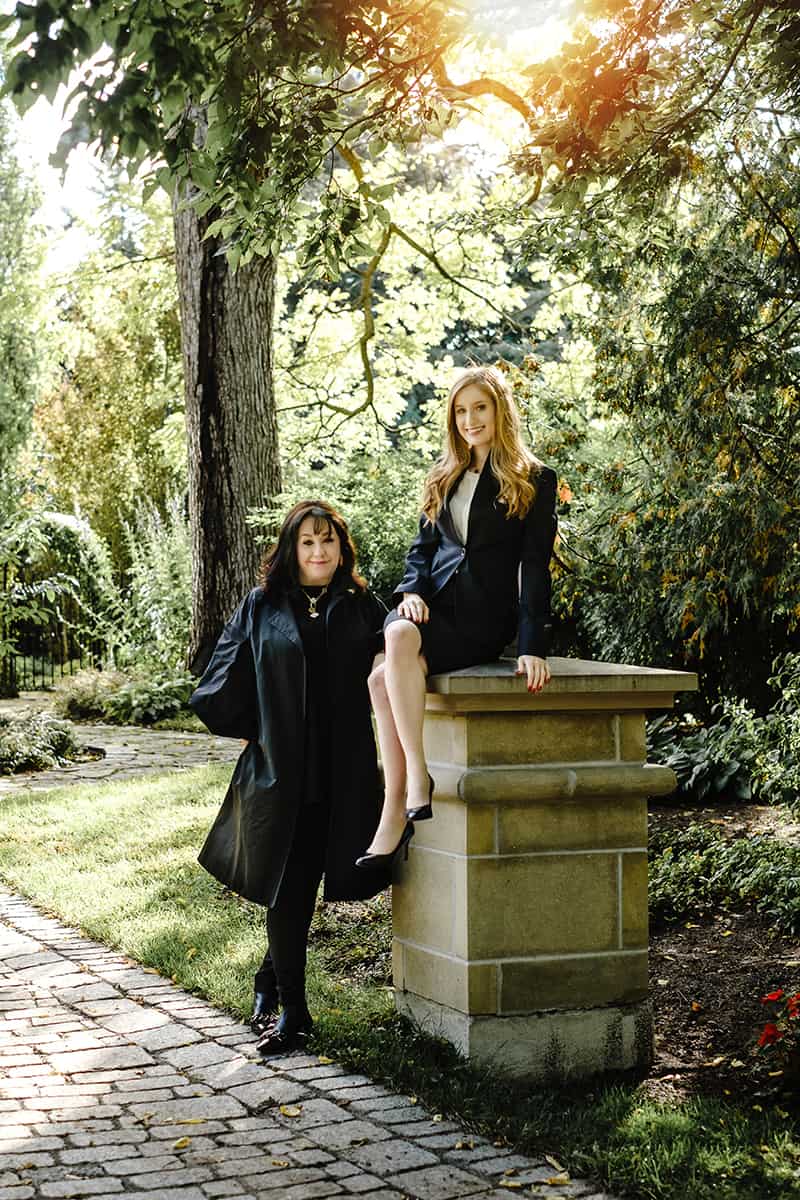 The name Marilyn Wilson has long been synonymous with the most superlative homes, covetable properties and momentous real estate deals in this region and beyond. Today, her dynamic, multilingual daughter Reba is at her side, running the international brokerage.
Together, they're elevating Ottawa luxury real estate into the international stratosphere, one multimillion-dollar deal at a time.
What was your first luxury real estate transaction?

Marilyn: The first two luxury home sales over $1 million in Ottawa were in 1991. They were both my sales. One of them was to Mike Cowpland, and he purchased that home for $1.2 million. It was my first luxury listing. I've since sold this home several times; it is currently an ambassadorial residence. I've sold many homes over the years multiple times.
In 1992 no homes sold over $1 million in Ottawa; I was in the hospital for four months having Reba. Reba now runs our brokerage and co-lists with me. In 1993, I was back at it and sold the only luxury homes in Ottawa over $1 million.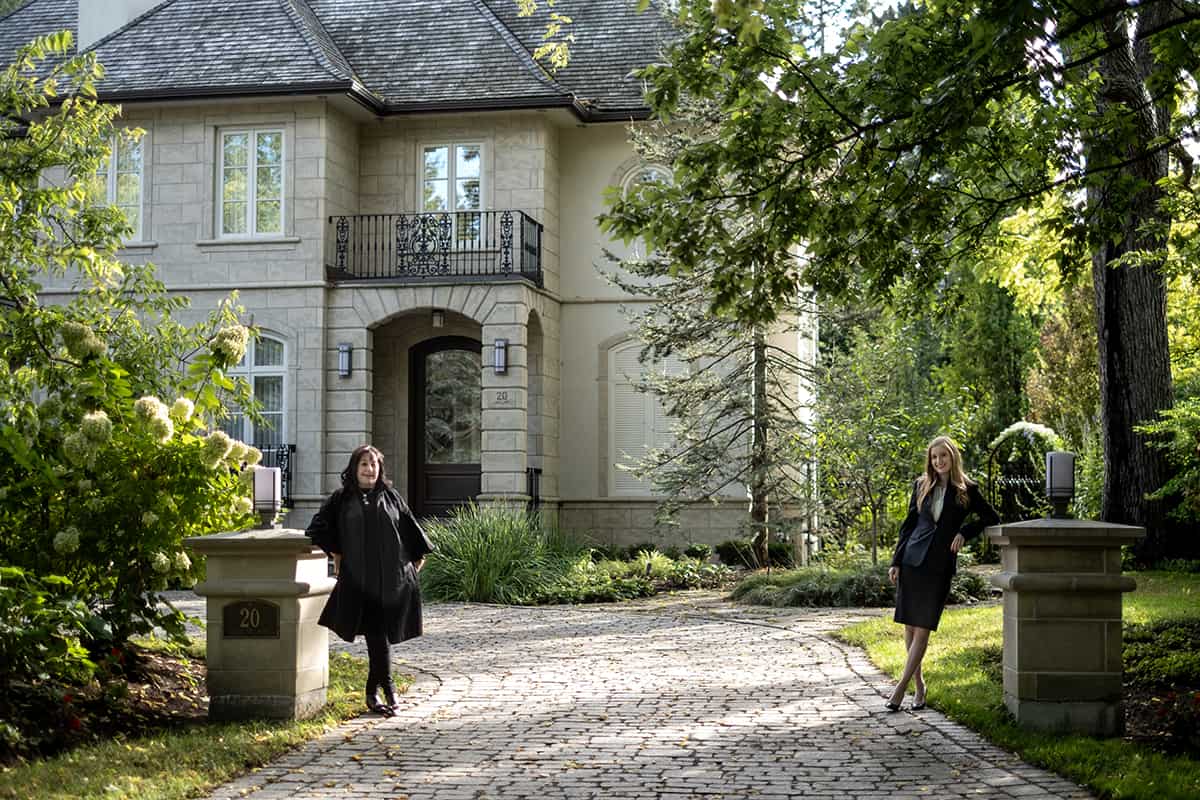 Can you tell us about your background and what led you to luxury real estate?
I was born in Toronto, but grew up in Pacific Palisades, Los Angeles. I was inspired by the architecture and design in L.A., and influenced by the incredible customer service and art trends of the day. Once I went to an Andy Warhol book signing and he asked me, "What kind of soup can do you want me to draw?" He drew a soup can in the book!
My father, a developer, used to drive us around California to look at property. From the time I was little, he always asked for my opinion. I met my husband on a blind date; on our third date, in Malibu, he proposed. Here we are in Ottawa 40 years later.
We love Ottawa because it is such a cosmopolitan city, and right from the start of my career in 1989, I've focused on luxury real estate. It taps my interests in art and business, and allows me to provide the customer experience I was influenced by growing up. Since 1989 I have sold the highest-priced property in the city every year (except one) and Reba and I continue to break price barriers across the city.
How has what you do changed over time?
Marilyn: I opened the Marilyn Wilson Dream Properties® Inc. brokerage 10 years ago, after 22 years in real estate. Our affiliation with Christie's—based in New York and London with auction houses in Beijing and Shanghai—gives us increased scope and a global presence. We now showcase our listings on an international level that's unparalleled. Two of our listings were recently chosen for articles in the New York Times and the Wall Street Journal, illustrating the globalization of the real estate business.
Our business also changed when Reba joined our brokerage. She's invaluable in ensuring we provide the latest technology, she's taken our marketing to a new level, and it doesn't hurt that she speaks four languages.
Reba: The industry has changed in a few key ways: buyers are more knowledgeable about home design, construction and the luxury market. We love that our buyers understand quality.
Secondly, our brokerage has always worked with international buyers but we sell many homes sight unseen, and now with cutting edge digital tools we work seamlessly with our clients.
During the pandemic, more homes were sold in Ottawa with fewer showings and no open houses. That shows, in part, the power of technology and a robust network. We have seen our brand loyalty increase exponentially.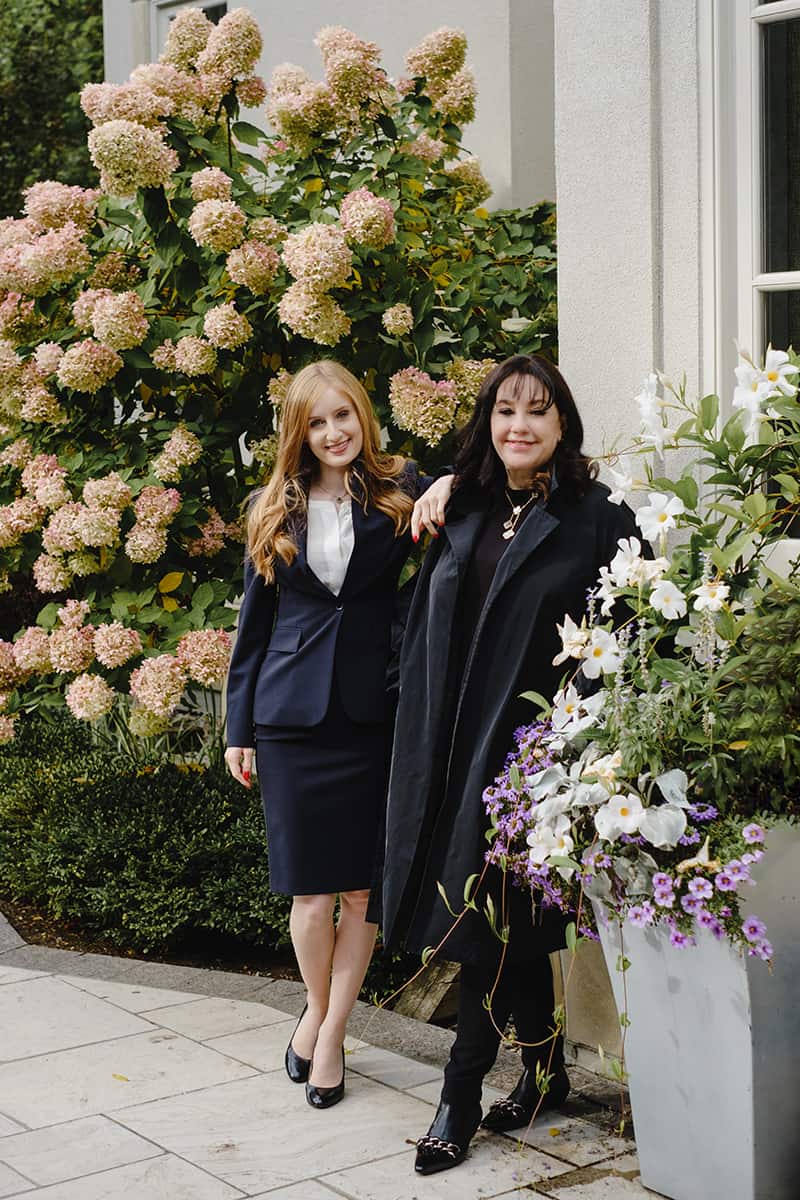 Fresh Approach, in Four Different Languages
How has what you do impacted your life and lifestyle?
Marilyn: Anything I've ever done in my life I have been all in. You can't do a little bit of real estate.
My family has always been supportive and patient and my husband, Allan, is my rock.
I've been on the phone with clients at 3 a.m., whispering from the bathroom about a negotiation. On a family ski vacation, I spent a couple of days on the phone in the hotel negotiating the sale of
a large property over two continents and four time zones. There is always something time-sensitive to deal with, but that is what makes this business so exciting.
Have you moved lots? Fallen in love with places?
Marilyn: We've lived in our house for years. We bought it almost sight unseen. As soon as we opened the front door, we were in love.
We see beautiful properties every day, so you definitely toy with the possibility of having a different lifestyle. The most important thing I've learned through selling homes multiple times is you have to take great care of your home to have it gain in value. It's best to invest in your home annually, not just when you are ready to sell it.
Any anecdotes?
Reba: We laugh a lot. One time we went to prepare a house for an open house and there was a nude sunbather taking advantage of the vacant home's pool and beautiful backyard.
Another time I went to pick up a $2,000,000 deposit cheque from a lawyer's office. They handed me the cheque loose, without an envelope, and it was teeming rain! I kept thinking 'Oh my gosh, I'm holding $2 million' and also 'Don't get it wet!'
You've been involved in philanthropy over the years. Can you tell us about that?
Marilyn: In 2007, I donated my entire commission to a charitable foundation from the sale of a luxury home in Rockcliffe Park. In 2010, I founded the Dream Properties® Foundation to give back to the community. We support the arts, education and health.
Reba is involved with the Dream Properties® Foundation and is currently on committees for both the Art Gallery of Ontario (AGO) NEXT program and Elmwood School.
What do you see as the priorities for luxury real estate buyers today?
Reba: Since the pandemic, priorities have become amenities-driven. Many buyers are seeking multi-generational living spaces, often with main-floor bedrooms or elevators. Rural properties have become popular, and we are selling more luxury waterfront homes.
Luxury buyers are also looking for great at-home office space, large room sizes, layouts that accommodate for family privacy, and beautiful outdoor space, including pools and terraces.
Is it still location location location?
Marilyn: Yes, yes, ye
What excites you about luxury real estate in the Ottawa region?
Marilyn: Because Ottawa is a hub for international clients, it is fascinating meeting so many different people from around the world. This remains my favorite thing about what I do: getting to meet so many interesting people and be a part of their stories.
Reba, tell us about working with Marilyn. What do you enjoy?
I honestly could not ask for a better mentor. Marilyn is constantly pushing me to level-up our marketing, and her passion and persistence are incredible. We are both growth-oriented and care a lot about what we do, so after a negotiation we do a post-deal analysis to learn from the experience. When I started in the brokerage seven years ago, I worked in administration and in all aspects of the business, and today I am a broker as well as director of marketing and strategic development. Now we finish each other's sentences and are always on the same page with marketing choices, pricing and strategy. We are very collaborative.
Multigenerational Passion for Real Estate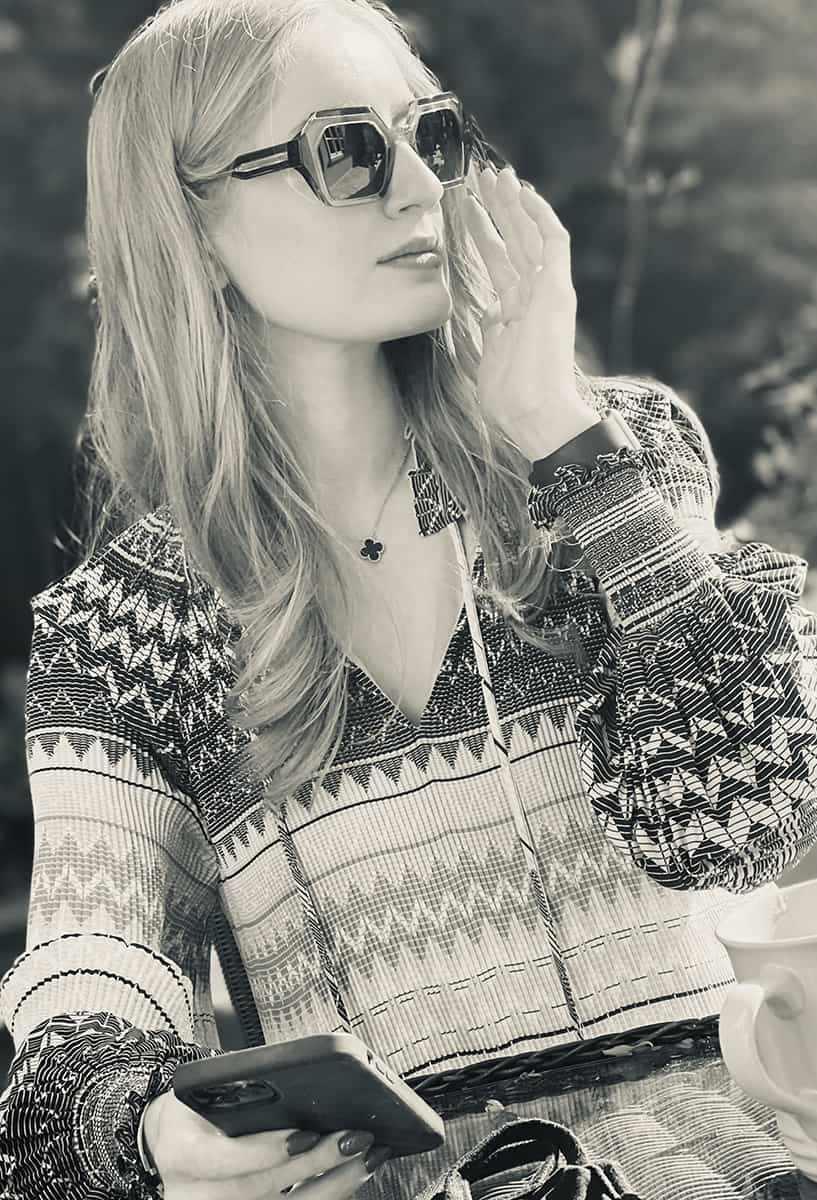 Reba, when and why did you decide to join Marilyn Wilson Dream Properties Inc. and Christie's International Real Estate?
I have always had a passion for real estate. When I was young, we used to go on vacations and I'd say to my parents: "It's Sunday. Can we go to open houses?" My mom would pick me up from school and we would drive around neighbourhoods looking at houses and discussing their design. We still do that.
While I was at McGill, I was fortunate to do an internship at Christie's auction house in New York. That was when I fell in love with the brand.
Joining the brokerage felt like the perfect combination of real estate and art.
Did you tag along with your mom when you were growing up?
When I was five my mom described what a condominium was, as she wanted me to get the concept. Then she took me on a showing to one. I walked in and asked her, "Is this an aquarium?"
What do you enjoy most about what you do?
I love that every day is different. From meeting with clients and negotiating offers to designing our marketing, it is rewarding to be involved in so many facets of the business, especially since I have a background in writing and graphic design. The thing that makes my working relationship with my mom so successful is that our skills complement one another's.
What are your plans for the future?
Reba: I am very proud of Marilyn for creating the most successful luxury real estate brand in Eastern Ontario. In 2010, Dream Properties® was copyrighted across Canada. I look forward to our brokerage continuing to be the leader in luxury real estate and to rolling out several exciting initiatives.
What do you want people to know?
Reba: Real estate is one of my two passions; the other one is writing. I just finished writing a novel and I'm working on publishing it. I have been writing freelance articles for over 10 years and have done many interviews with chefs and celebrities, as well as lifestyle articles.
We always want to be more knowledgeable so that we can apply our learning to helping our clients achieve their real estate dreams.
Real estate is one of Reba's two passions. The other one is writing. She just finished a novel.