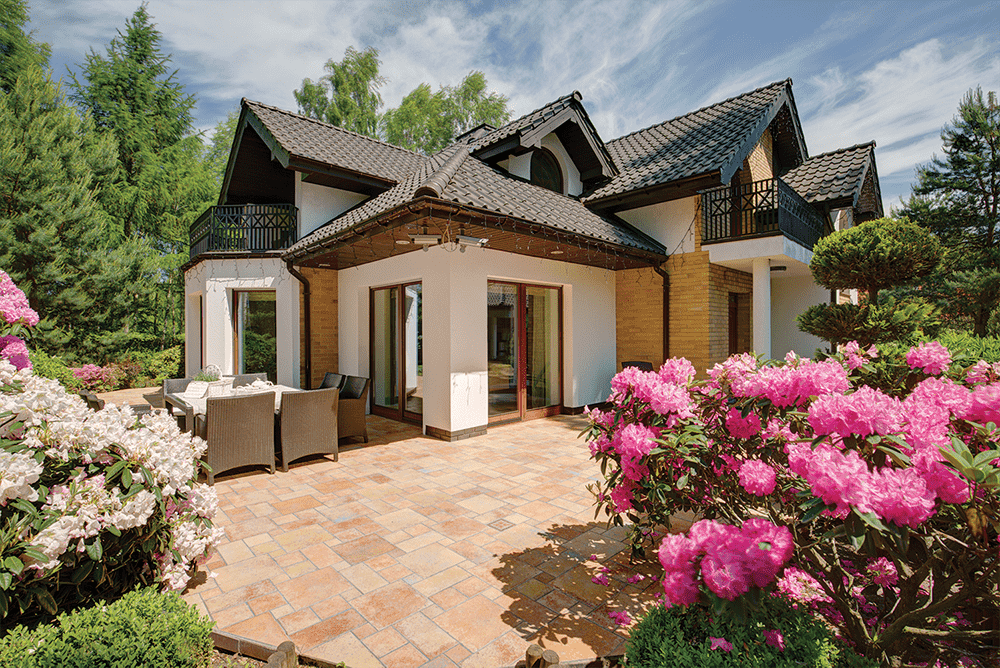 By Bryan Thaw, LL.B.,LL.M
You have watched hours of Fixer Upper and Property Brothers and are now ready to apply that knowledge to create your dream home. But, are you ready to take the plunge? Whether you are upgrading your existing home or building your dream home from scratch, you should always be prepared for the road ahead.
WHEN BUILDING FROM SCRATCH
So you have found the perfect piece of land on which to build your dream home, or you have found a great fixer upper. What happens next? Whatever the case, the best piece of advice is to surround yourself with people who can help guide you from start to finish.
Should you choose to buy a piece of land, there are some important points to consider.
When buying a property, it is crucial that you seek the assistance of an experienced real estate lawyer and real estate agent. Both can assist you in drafting an agreement of purchase and sale that gets you what you want and provides you with ample protection.
For instance, sometimes there are tax implications when buying a vacant piece of land, which would make HST payable in addition to the purchase price. You should speak with your accountant to advise you on the potential tax consequences of buying a vacant lot. In addition, your lawyer and realtor should draft a clause that provides you with adequate protection, depending on the tax consequences outlined by your accountant.
Once you have the land to build on, you need to find someone to build the home. Not everyone knows how to apply for a building permit or check the zoning of a property. This will generally require the assistance of an engineer, architect, lawyer, contractor/project manager and more.
In addition to finding a professional who is experienced in home building, you also want to find a professional who you will gel well with. You will likely spend countless hours working with them, so it is important that you meet with these professionals and get to know them. In addition, you should always do additional investigation (i.e., Google reviews, Better Business Bureau ratings, etc.) to make sure that the professionals are trusted and reliable. Your realtor or lawyer may have some insider knowledge.
BUYING A NEW CONSTRUCTION HOME
Maybe building a dream home from scratch or doing drastic renovations is not for you. When you undertake to build a home from start to finish, or even upgrade your current home, you are in many ways the quasi-project manager. This can require a significant time commitment.
Some people enjoy the comforts of having a builder/developer make their dream home a reality. When you buy a new construction home from the builder, you generally don't have to worry about the headache of finding tradespeople, suppliers and other people. However, it is vital that you have a real estate lawyer there to assist you.
Agreements of Purchase and Sale are usually drafted by the builder/developer, and these documents are generally in their favour. For instance, the builder may have the right to charge you additional closing fees, such as utility connection charges. A real estate lawyer can review the Agreement and outline any additional charges that you should expect. A lawyer can also assist you with reviewing the Agreement and make sure it includes specific items that you want included in the home. If you want the home to have certain finishes, materials (i.e., marble countertops), or fixtures, then this should be made clear in the agreement.
It is important to note that there is a broad range of builders. Some specialize in more-customized homes, whereas others are larger and build more standardized homes. Whichever you choose is dependent on your personal preference, but make sure you do your research before committing to a builder.
URBAN CONTEMPORARY OR COUNTRY ESTATE?
For my wife, her dream home would be in the country, surrounded by trees (and chickens) and fronting a lake. For me, I like the feel of city living. Whatever your preference, both have their pros and cons.
If you are building a dream home in the city, you should always have a trusted professional enquire into the zoning of the property. If you are looking to build from scratch or upgrade your existing home, you should know if your plan falls within the zoning bylaws set by the respective city. If you are building in the city, you should have your lawyer review title to see if there are any restrictive covenants on title. These covenants generally restrict property owners from doing certain things to their property. For instance, there may be a restrictive covenant stating you cannot put a pool on your property, or a covenant that states that you cannot plant certain trees. If you are looking to build a backyard oasis, you should have your lawyer first review title.
In addition to the usual complexities one would see when building their dream home in the city, when you are looking to build your dream home in the country, there are some additional points to consider. For one, if you are building your home on a waterfront property, there may be restrictions relating to how close you can build to the waterline, if at all. A real estate professional should be able to guide you through this process.
In addition, some cottage/country homes are not on municipal utility services, so it is critical that you have your team of professionals inquire about this at the outset. If the house has septic, you should hire a professional who has experience inspecting septic tanks. If the property is on a well system, then you should request a water potability test to ensure the water is drinkable. If the property is heated by oil/propane, you should connect with the oil/propane company that services the tanks.
In short, there are often many idiosyncrasies relating to country properties; however, with the right professionals, this should not stop you from building your dream home.
TAKEAWAY
Making your dream home a reality can be a long and complicated journey. When you begin that journey, you should make sure to surround yourself with trusted professionals who can guide you through the vagaries of the road ahead. This will make the process as smooth as possible for you.
Bryan Thaw is an associate lawyer at Nelligan O'Brien Payne and a member of the firm's Real Estate and Development Practice Group. Bryan has extensive experience in both residential and commercial real estate. He also assists clients with condominium and commercial development.
NOTE TO READERS: The views of the author do not necessarily reflect those of Coyle Media Group. This article is provided as a general source of information only and should not be considered to be personal investment or legal advice, or a solicitation to buy services. Readers should consult with their financial or legal advisor to ensure it is suitable for their circumstances.