By Henrietta Southam
As the coronavirus has continued to run amok, I've devised a personal Keep Out, COVID! plan to stop its havoc at your entrance. Home, now, is your cocoon, where self-care comes not only first but to your doorstep. This list of items will help engage and soothe all five senses while giving you the heartening comfort of a few of life's luxuries. Herein is a guide to help you feather your nest and find your inner calm.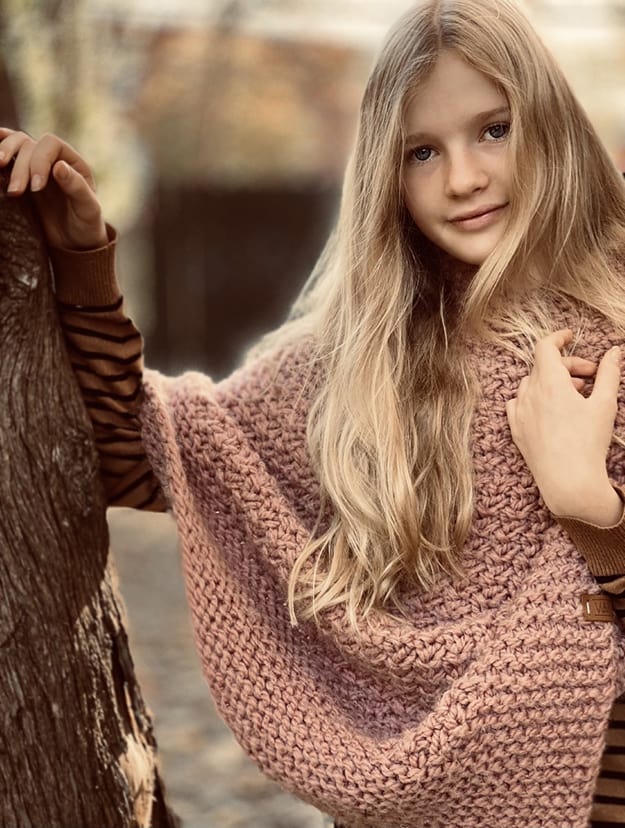 Touch:
I discovered Wander With Wool by chance a few seasons ago. The lithe and lovely Laura Rose Swan was sitting quietly knitting in a corner at Union Café, a favorite haunt I frequent. It is not for the mere mortal to pierce the peace of a humble knitter, but then Ms. Swan shouldn't have been knitting what I believe is the finest knitwear this side of the country. She held in her hand what looked like the softest blanket of speckled emerald green wool, and I could not resist asking her if I could touch it. She kindly said yes, telling me she was putting the finishing row on a wrap-around scarf she intended to have finished by the end of the week. I bought it on the spot.
A week later I wore it to lunch with a friend who happens to be a bona fide international influencer and all-star supporter of Canadian clothing brands. My Peruvian wool scarf was hers before our main course hit the table. In all fairness the green picked up her eyes better, and I was tickled pink to share such a find. Still, I felt slightly bereft.
As serendipity often works in magical ways I bumped into Laura not long after and told her the story. Highly attuned creative that she is, she sensed I was a bit forlorn and told me she was in the midst of making an even larger version, a three-season poncho, out of a dusty rose alpaca wool. It was mine the very next day. When walking outside became the de facto way of staying sane during the pandemic, my soft-as-a-hedgehog's-underbelly poncho kept me warm and elegant, approachable and huggable. My advice and warning are to wear Laura's pieces everywhere except lunch with your best friends. wanderwithwool.com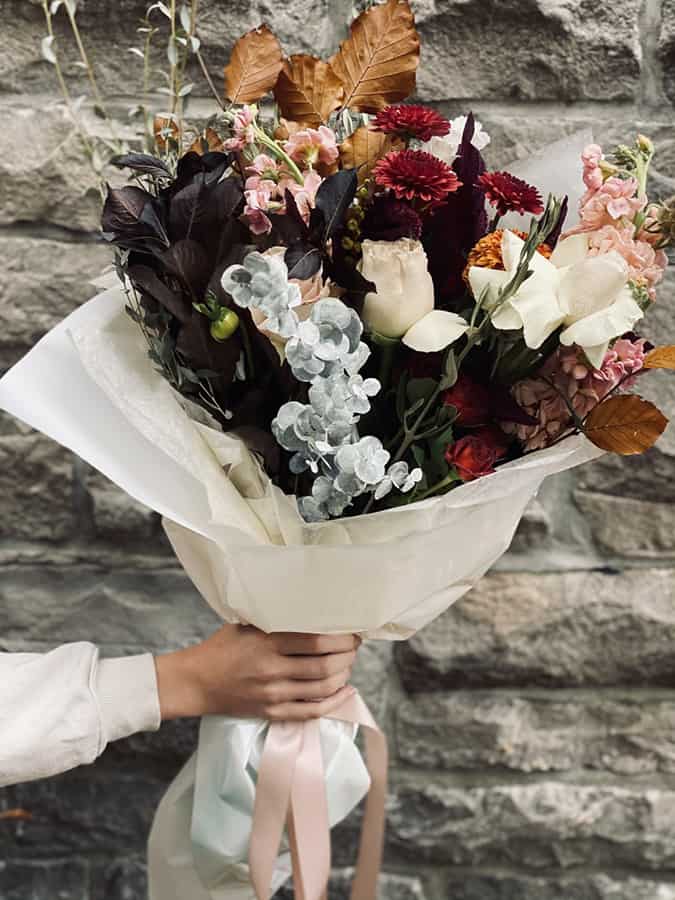 Smell:
Thalia is a new breed of florist and it instantly, most spectacularly shows. While in her last year of interior design at Algonquin College, a friend approached her to curate her wedding. Tasks included choosing and arranging flowers for the bridal bouquet and reception. Working with flowers for the first time was a pivotal and revelatory moment that crystalized Thalia's path and passion forward. In the fall of 2019, with the help of supportive parents, Maison Anthea opened on Somerset Street. Anthea aptly means "woman of the garden and flowers" and honours Thalia's Greek heritage.
Less than six months later, the pandemic closed the province. Imagine? In these sink-or-swim times, Thalia rose to the challenge. When airlines stopped flying and the flower shortage spread worldwide, she drove four hours to Toronto to wait five hours in line at the flower market before turning around for the drive back. On her days off.
What particularly attracted me to Maison Anthea is Thalia's recognizable aesthetic. It's an oxymoronic medley of of-the-moment colours and timelessly romantic arrangements. Her seasonal wreaths, hand-tied bouquets and stunning floral centrepieces captivate. Thalia's style is perfectly executed ikebana, the Japanese art of "making flowers alive." Thalia sculpts her blooms. She is also unique in offering her own "dry bar" arrangements: everlasting flowers in earthy, organic tonal colours. In the floral world, simplicity and refinement are a rare and difficult combination to execute perfectly. maisonanthea.ca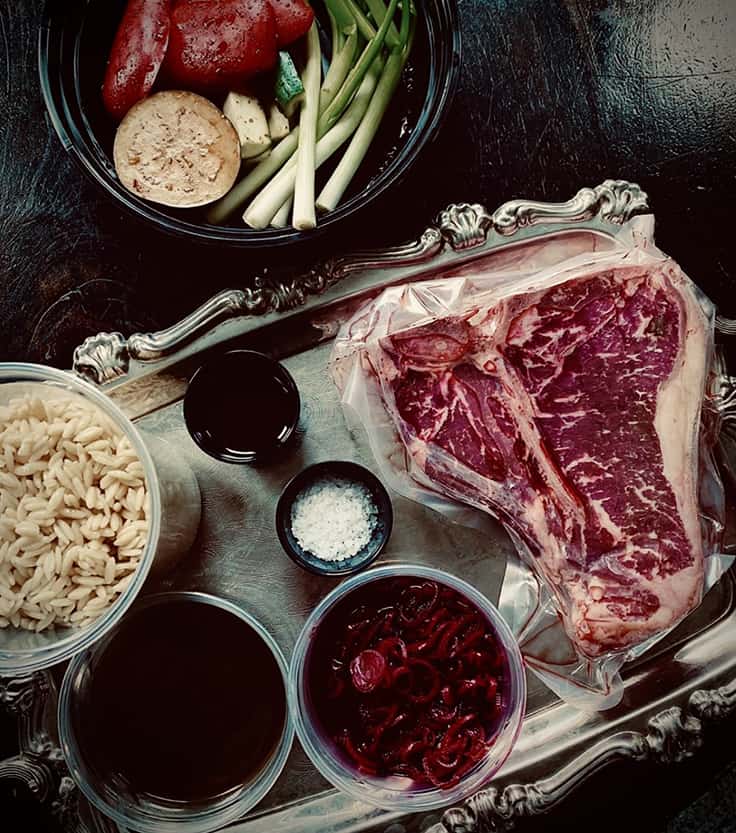 Taste:
North and Navy, NoNa to its legion of fans, is one of my favourite eateries in Ottawa. The vintage serveware and flatware pretty much sum up its credo: no detail is overlooked in making NoNa the cosiest, chicest, warmest boutique restaurant in town. You can feel, see and taste the care put into its Northern Italian-inspired bacaro (wine bar), and it is no wonder OpenTable voted NoNa Most Romantic Restaurant in 2017. Led by Chef Adam Vettorel and restaurateur Chris Schlesak, NoNa was also amongst the first restaurants in the city to pivot—not only quickly, but graciously—when the province first shut down indoor dining.
Wednesday to Sunday, from 2 to 8 p.m., NoNa offers perfect little take-home kits for curbside pickup. Once home, all you need is a candle lit and a wrist to flip steak or fish in order to be transported back to that time not so long ago when you were free to roam. From smoked quail to swordfish, Bistecca alla Fiorentina to Baccala Cappuccina (salt cod), all the kits come with suggested wine pairings.
Giving back to the community is another welcome suggestion, and NoNa has a button just for that purpose. With one easy click when ordering, you can help get meals distributed to frontline workers at The Ottawa Hospital, CHEO, Ronald McDonald House and the Ottawa Food Bank. @northandnavy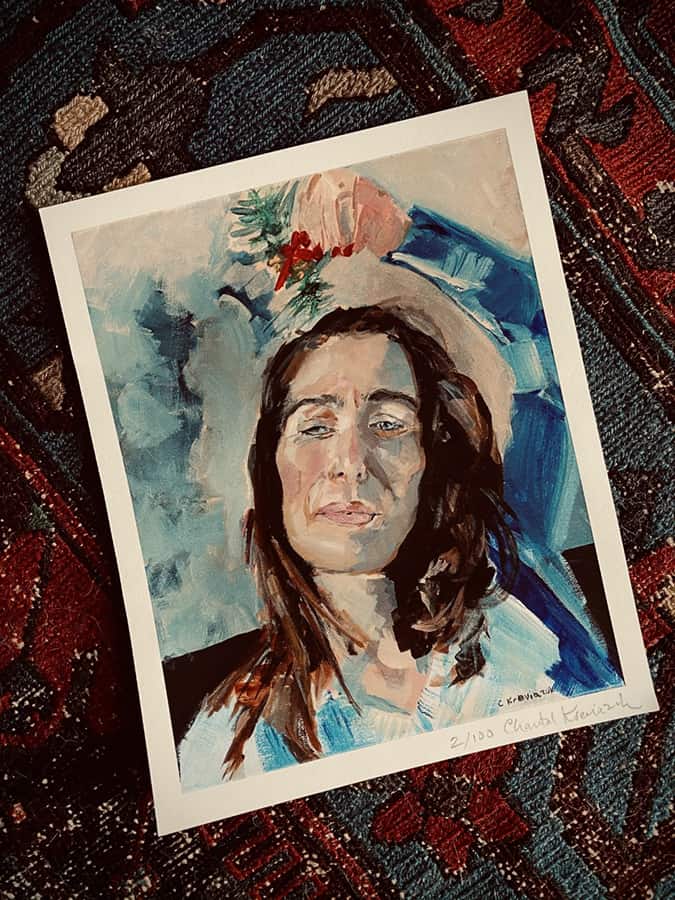 Hear:
One of the sweetest silver linings this pandemic presents to us is time to listen to music. Turning up the volume helps drown out the incessant daily drum of the household, and dancing to music like there will be no tomorrow-you-know-of is liberating. Performing artists have had to reinvent how they bring their music to fans and Instagram has become the go-to platform. The immediacy and intimacy of this medium has served my friend and Juno Award-winning pop rock star Chantal Kreviazuk brilliantly. Her live afternoon concerts allow commenting in real time and Chantal, an agile multitasking Magi, has answered questions between each set.
Her latest album, Get To You, is self-described as "the most independently created without outside influence" she has produced.
In perfect Canadian spirit, the songstress decided to do a cross-country fall tour, at venues that hold less than 25 people as per physical distancing rules. Her hope is that "this tour brings joy to others, reminds people about the importance of live music and paves the way for other artists to come back strong to the stage." This season, I wouldn't miss warming up to her album Christmas Is A Way Of Life, My Dear. @chantalkrev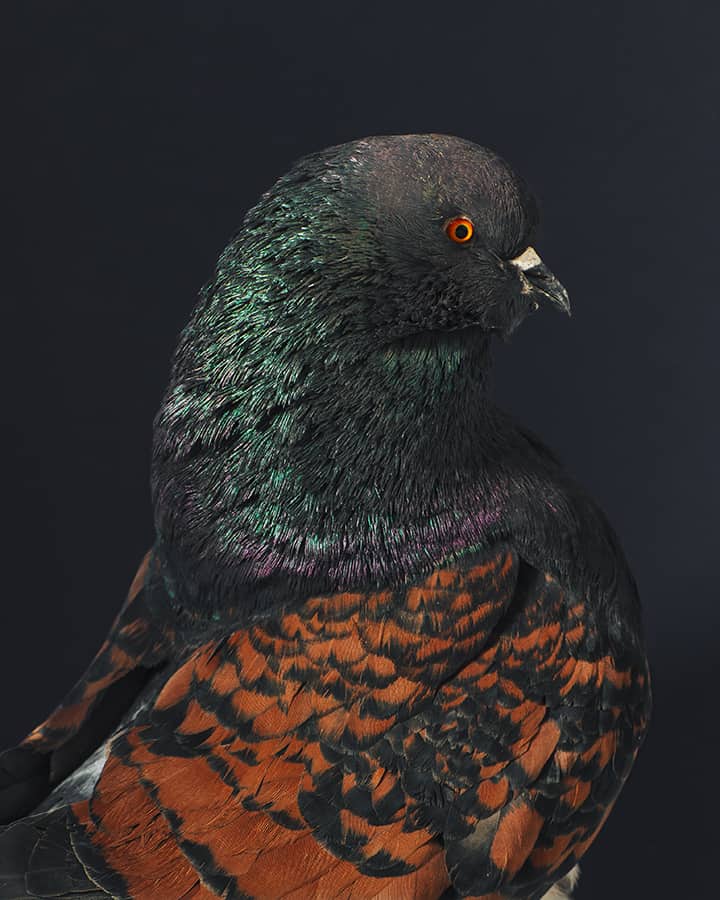 See:
In the summer I received a delicately wrapped box in the post. In it lay eight arresting photographs printed on Moab paper with a short note: "Henrietta, I love your work! Your Clarendon and Social projects in particular. I love the bold colour and shape! Drop me a line! Brendan Burden."
I admire altruism and am a total goner for flattery, but even then, had Brendan's photographs been mere pictures instead of art, he would have received a polite no. I was shocked to find out he was local, as I secretly pride myself in knowing who is out there and up-and-coming: To find an unknown artist is only possible if the artist himself does not yet know his value.
What captured me immediately was his pigeon series. To elevate these creatures to art is exquisite irony. To go where none have tread is career defining. These regal portraits of fancy pigeons shine a luminous light on forgotten heroes: Pigeons are the world's oldest domesticated birds, as noted in Egyptian hieroglyphics. Genghis Khan had a pigeon-based postal network. The French awarded the Croix de Guerre to "Cher Ami," a pigeon who completed a 1918 mission that led to the rescue of 194 U.S. soldiers. Brendan Burden's pigeon work was so easy to pitch to my favourite art collectors and curators I had to make sure I got a few pieces for myself before his limited editions and prints flew off the shelf. He is an incredible talent and a rising star well worth watching. brendanburden.com