By Loukia Zigoumis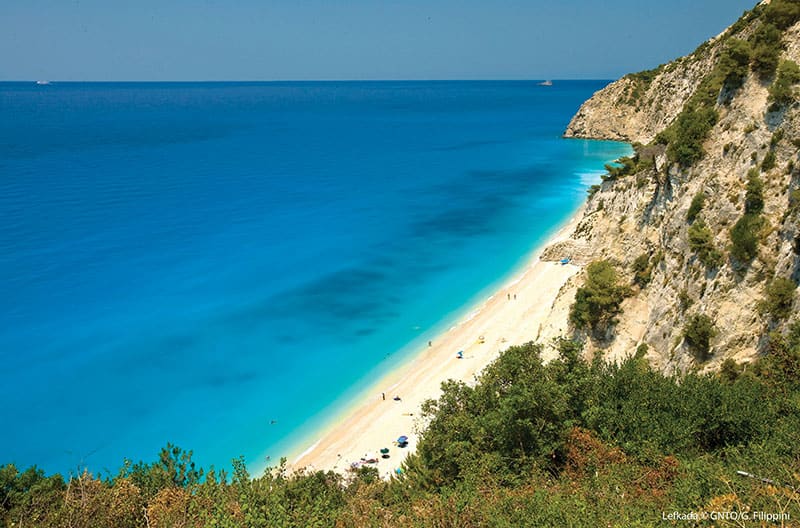 After a couple of years of limited travel due to the pandemic, passports are being renewed, and dream vacations are once again becoming a reality—with Greece being on the top of many lists.
There is nothing as magical as a summer in Greece. Always a popular tourist destination, Greece saw a massive increase in tourism in 2021, and 2022 is looking to be an even more popular year for visits to this country. From the hundreds of blue-flag beaches to the exquisite dining to the history, culture, nightlife and ancient sites, there is plenty to do and explore, so it's wise to plan ahead.
The best place to start your trip is in Athens—one of the oldest cities in the world, and the birthplace of democracy. Athens offers a great mix of ancient sites, museums, dining options, sightseeing, shopping and scenery, as it's surrounded by the sea and mountains.
If you have less than week in Athens, here are a few places you shouldn't miss: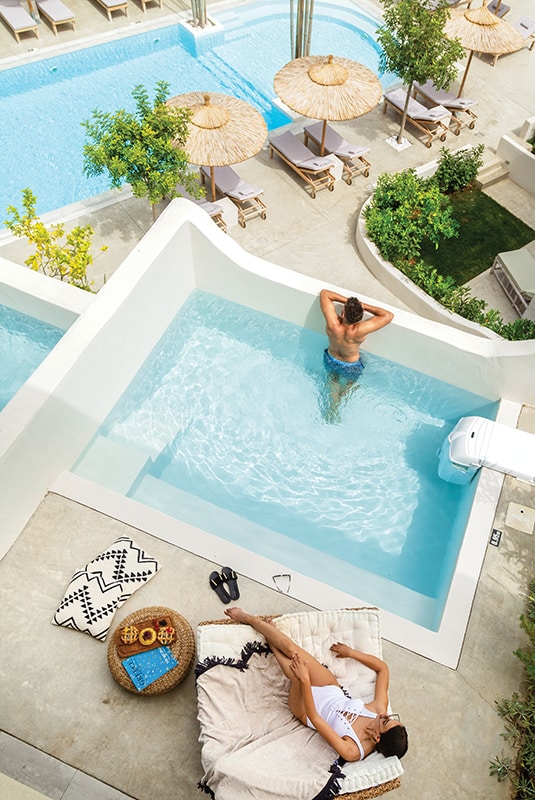 Plaka
One of the most celebrated neighborhoods in Athens is Plaka—also known as 'the neighborhood of the gods.' It's a top attraction because of the picturesque streets, restaurants, shops and historic landmarks. Although crowded during the summer months, it's worth exploring the cobblestone streets while souvenir shopping, all in view of the Parthenon. You can also walk through Hadrian's Arch to explore the Temple of Zeus—one of the largest temples in Europe.
The Acropolis
The Acropolis is the 'crown jewel of Athens' and a sight to behold. Dating back to 5000-4000 BC, this UNESCO World Heritage Site is one of the most famous archaeological sites in existence, and it soars above the city of Athens.
The main attraction is the Parthenon, the large, majestic marble temple dedicated to the Goddess Athena. It's best to explore the Acropolis early in the morning, to avoid midday crowds and the summer heat. Tickets can be purchased once you arrive. Tip: wear comfortable shoes and bring water with you.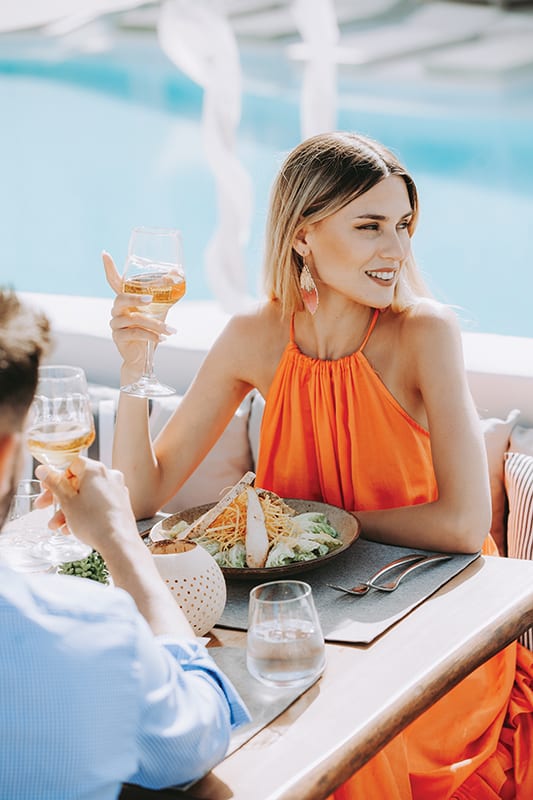 Acropolis Museum
The Acropolis Museum opened its doors in 2009, and has been ranked amongst the world's best museums, showcasing sculptures, statues, jewellery, ceramics and art. The building itself is striking, and the Acropolis is always visible through the floor-to-ceiling windows. As you enter, you'll walk over a glass floor that reveals the ruins of an ancient Athenian neighbourhood uncovered during construction.
National Archaeological Museum
The National Archaeological Museum is another must-visit destination in Athens. Dedicated to ancient Greek art, it showcases a vast collection of sculptures, marble and bronze statues and jewellery. As you walk through, it's interesting to see the evolution of ancient Greek culture via the many galleries over three floors.
Athens Riviera
A visit to the Athens Riviera is a great way to get a glimpse of the island life. Just 30 minutes from downtown Athens, it's a beautiful coastline full of blue-flag beaches on the Aegean Sea, sea-side restaurants and five-star resorts. Check out the Vouliagmeni and Glyfada neighbourhoods for upscale, fine seaside dining, beaches and shopping.
Temple of Poseidon
The Temple of Poseidon at Cape Sounion is one of the most beautiful sites in Greece, especially at sunset, thanks to its spectacular views of the Aegean Sea. Homer referred to Cape Sounion as "the sacred cape of the Athenians." The temple was built in 440 BC, and is devoted to Poseidon, the god of the sea. Tip: You can buy your tickets once you arrive, but give yourself enough time to get there because last entry is 20 minutes before sunset.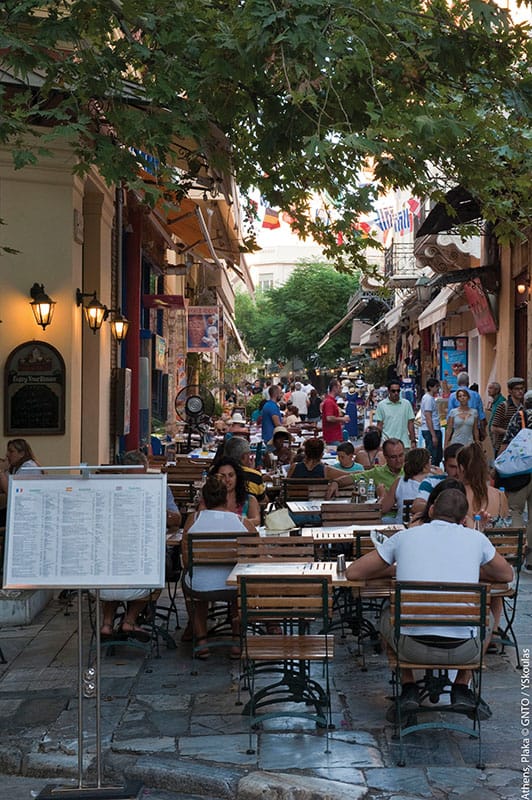 Dining
No matter where you go in Athens, you'll find a delicious restaurant or small taverna offering classic Greek food. If you're looking for something different, head to Athénée, a trendy Athenian landmark that's been around for over 80 years. It's a great place to stop for lunch after shopping in the chic Kolonaki district; it's also a perfect spot to people watch, as this is where many top athletes, actors, and singers go to dine. Athénée has an extensive menu but is most known for its sushi bar.
Lefkada: An Island Escape
If you're looking for an island escape in Greece that's unique, charming and easily accessible, head to Lefkada. This island boasts delicious local cuisine, breathtaking mountains, lush vegetation and water sports. It's also home to some of Europe's most famous blue-flag beaches, including Porto Katsiki and Kathisma beach, both stunning with the clearest turquoise waters. Lefkada is part of a group of islands on the Ionian Sea along with Zakynthos, Kefalonia, Paxi and Corfu. Although it's an island, Lefkada is connected to mainland Greece by a bridge, making travelling there easier. People usually spend their days at the island's popular beaches, swimming, fishing and windsurfing. The pedestrian bridge is a great place to watch the sunset, and the surrounding streets are lined with restaurants, bars and cafes. You'll also find many souvenir and specialty shops.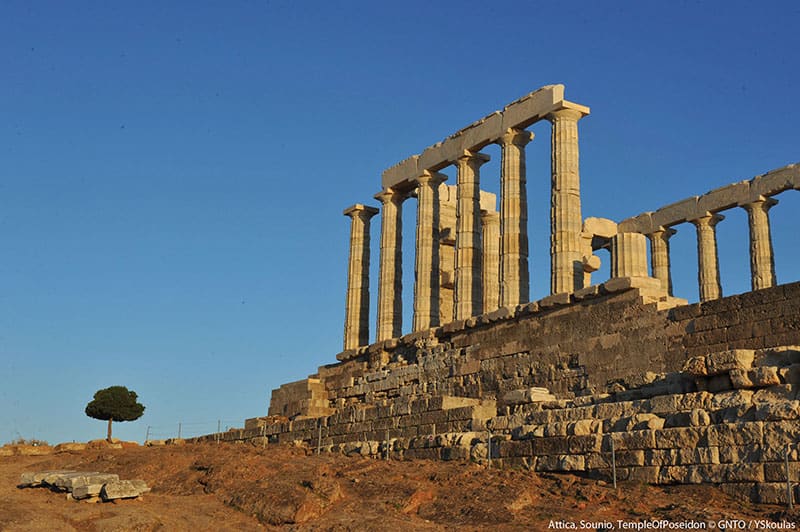 Where to stay
Crystal Waters Lefkada is a beautiful, modern and environmentally conscious hotel in Lefkada. "Connecting with water and nature" is its philosophy. This unique open-air resort opened in 2018, and still feels and looks brand new. Elegantly designed accommodations include both luxury rooms and suites, many with private swimming pools as part of an outdoor terrace or backyard. There are beautiful sea and mountain views throughout the property, as well as three large swimming pools, a swim-up bar and a children's pool. A full buffet breakfast is included with every stay: fresh eggs, an assortment of fresh breads and baked goods, local fruit and vegetables, Greek desserts, Greek yogurt, local honey and more. Staff members are always friendly and the service is excellent, making this a great place to stay and create memories.