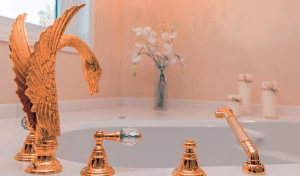 By Marg Russett
Richard Rutkowski is sitting at a spacious wood table chatting with an attractive couple. They're gathered in the informal eating area off the kitchen of a spectacular custom-built, 12,000 square-foot home. Through full-length windows, a sweeping resort-style pool and patio area is visible to the left; in other directions, indoors or out through the many windows, all the views reveal an unmistakably sumptuous lifestyle.
Richard, impeccably dressed in a two-piece navy suit with a subtle windowpane pattern, is in his element. As an award-winning, global advisor with Engel & Völkers, the international company that specializes in the brokerage of premium real estate, yachts and aircraft, he is uniquely at home creating beautiful experiences for people. "I am extremely passionate about real estate," he notes. "I love what I do. I don't have a job; I have a lifestyle, and lifestyle real estate is my lifestyle." In action, the long-time Ottawa change-maker also personifies Engel & Völkers' core values: competence, passion and exclusivity.
As a former city councillor and Business Person of the Year in Kanata, Richard has been lauded over the years for his outstanding philanthropic work. He brings that same seven-days-a-week work ethic, meticulous attention to detail and positive energy to his work on behalf of realty clients. Since the long-time realtor joined Engel & Völkers in 2015, he has worked with the exclusive real estate brand in Los Cabos, spearheaded the opening of Engel & Völkers, Oakville, and also worked wonders for people buying and selling premium real estate in Ottawa and around the world. At this table are two of his current clients, Darlene Cowpland and her partner, Bert Hoad. "They heard about me through their doctor," Richard explains. "I sold his home, and he kindly recommended they give me a call." Darlene and Bert are glad they did. They're commenting about the cutting-edge digital marketing book Richard has produced (complete with background music by Chopin) to showcase their deluxe home. "It's beautiful," Darlene says. She could just as easily be talking about the house itself. This unique, private enclave is a rare find in Ottawa. It is also at the heart of Arlington Woods, a west-end neighbourhood that is bursting with new life and community pride. When a tornado ripped through the area in September of 2018, destroying trees and houses, Darlene and Bert's stately home was virtually unscathed—undoubtedly thanks to the quality of its construction. Since then, trees have been planted, neighbourhood properties have been renewed, and although this couple have had comparatively little to do compared to their neighbours, passerby notice the tasteful, well-groomed exterior of their home.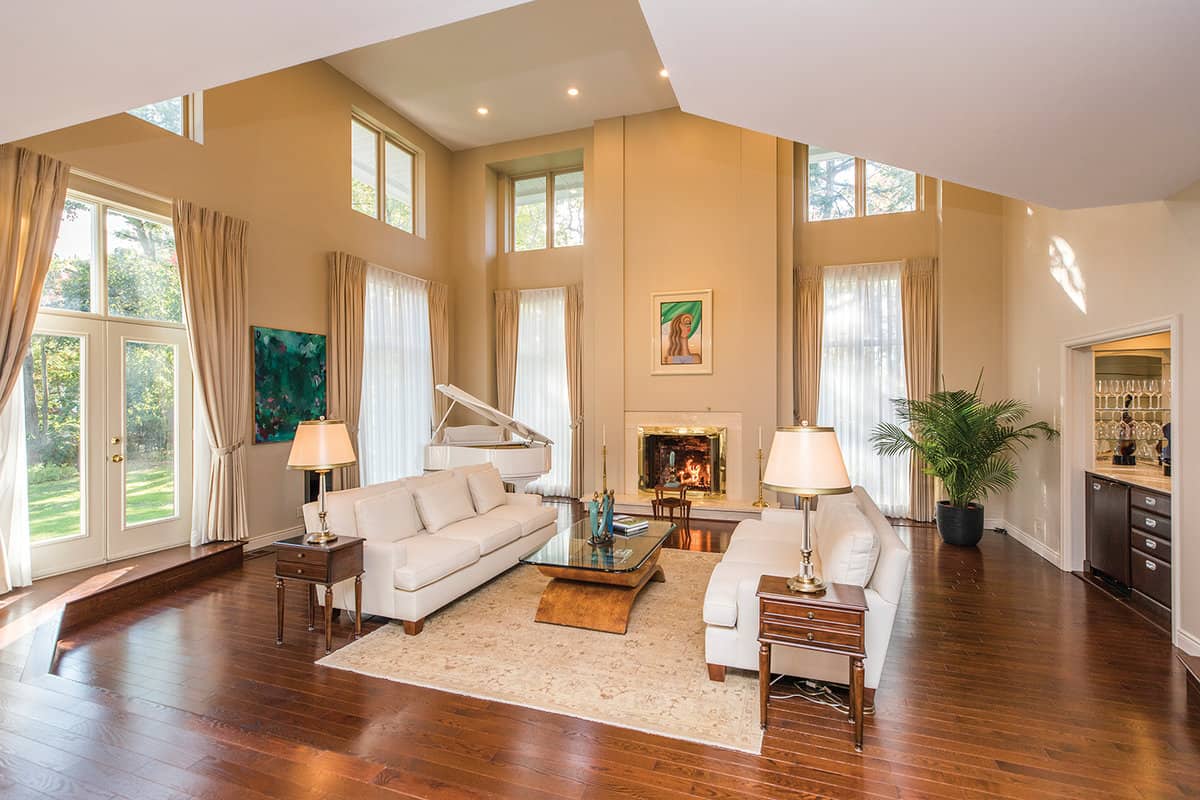 "A lot of love and time-consuming work have gone into the place, Bert mentions. In the last couple of decades, Darlene chimes in, "Everything has been redone." From the hardwood to the skylights to the expansive kitchen island with its wine fridge, second sink and second cooktop, everything is also designed for refined, cosmopolitan living.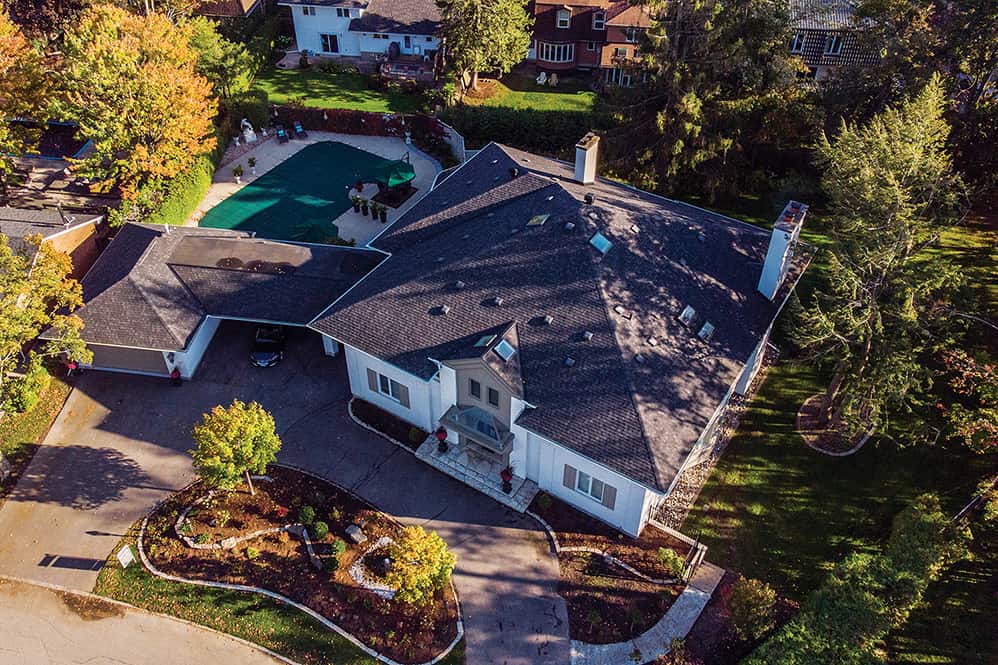 The breadth of bespoke amenities and design flourishes is truly spectacular. The privacy, though? That's even better. What may be particularly appealing and advantageous to discerning homebuyers, Richard suggests, is how well this gracious manor blends into the leafy surroundings. While there's no other home in the area so spacious, well-appointed and lavish, 61 Parkland Crescent is discrete and refined in its curbside stature. It is also ideally located, minutes from the airport, downtown Ottawa, all the city's best attractions and the neighbourhood's celebrated green space.
"It really stands alone," says Richard. "There's no other home like it." And now that Darlene and Bert are downsizing, there's an outstanding opportunity for someone else to enjoy it.