Glitter, Spice & Everything Nice
Holiday Glamour at its Most Chic
Photos by Brittany Gawley, Throne Photography | Styling by James Jefferson, Blackbook Lifestyle | Hair and Makeup by Fernandino Bayshore | All clothing and accessories supplied by Bayshore Shopping Centre
It's cold outside, but inside? It's sizzling. The stunning colours and textures of this season's party-ready fashions will inspire you to make reservations … or host a soiree of your own.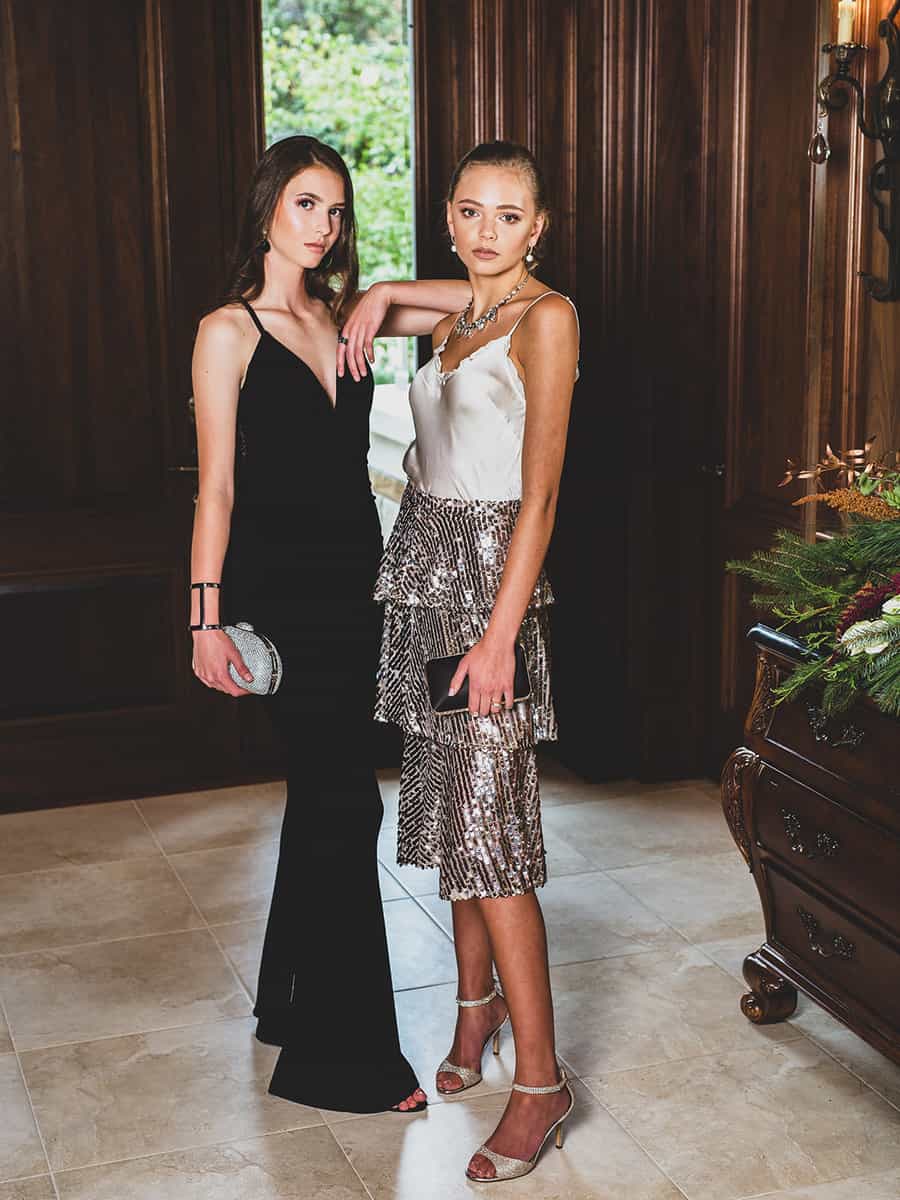 Chiara and Anabelle are ready to paint the town silver! Chiara is elegant in a long black fit-and-flare gown and crystal-embellished clutch from Le Chateau, while Annabelle shimmers in a silver sequin ruffle skirt, and lace trimmed top, from Zara.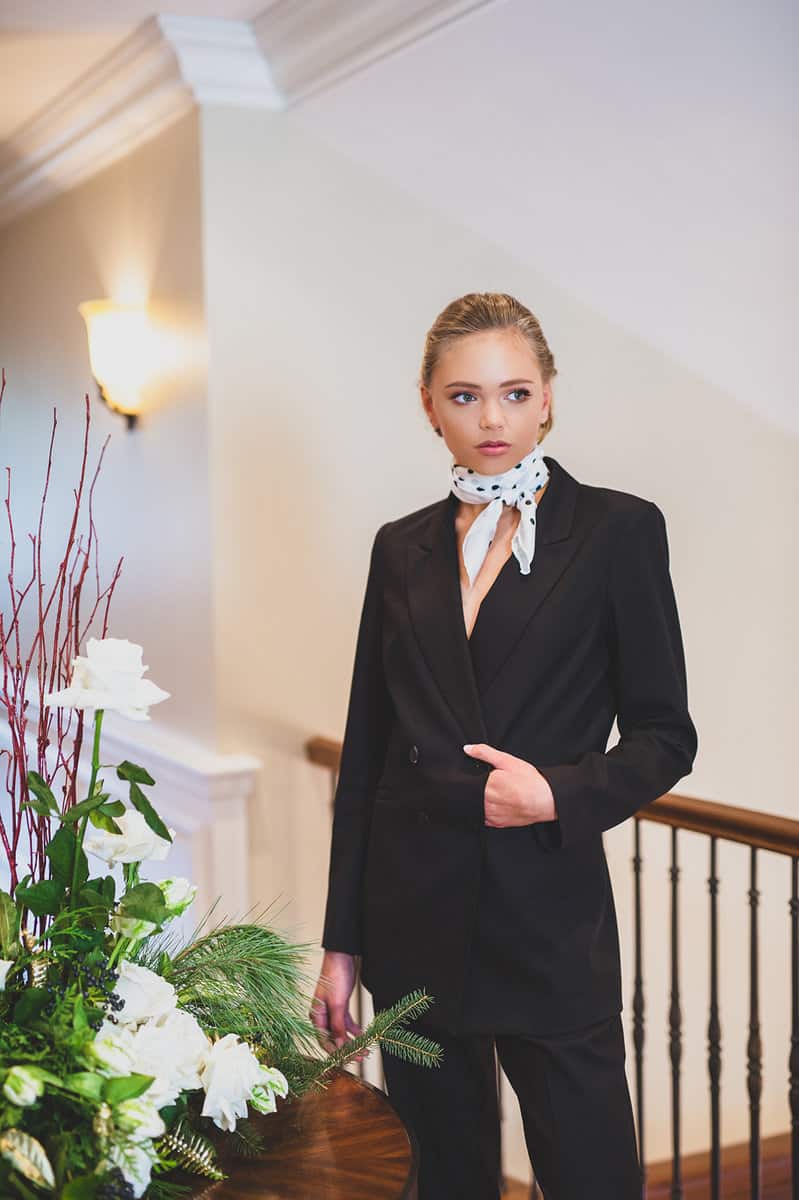 Moving from office to party, Anabelle wears a black crepe double-breasted pantsuit from Hudson's Bay Company, accessorized with a dotted silk scarf.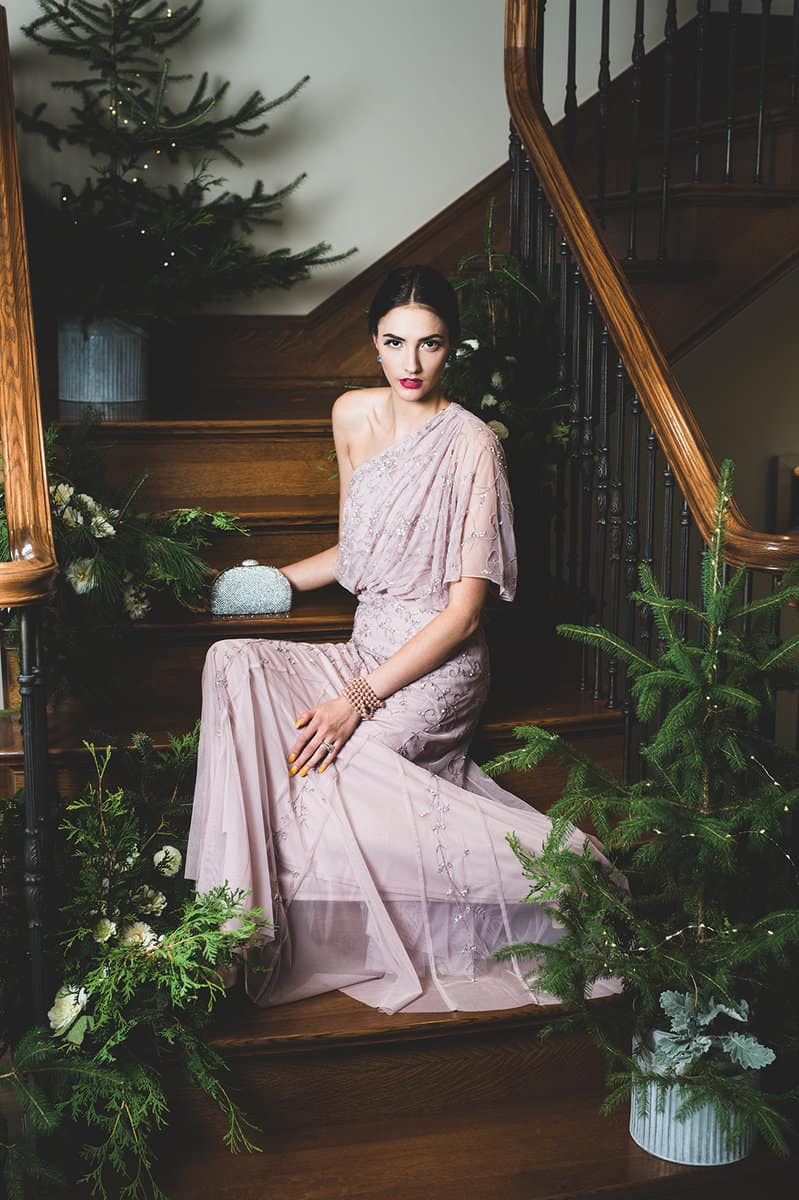 Holiday glamour at it's most chic. Nakisa wears an embellished tulle gown in light mauve from Le Chateau.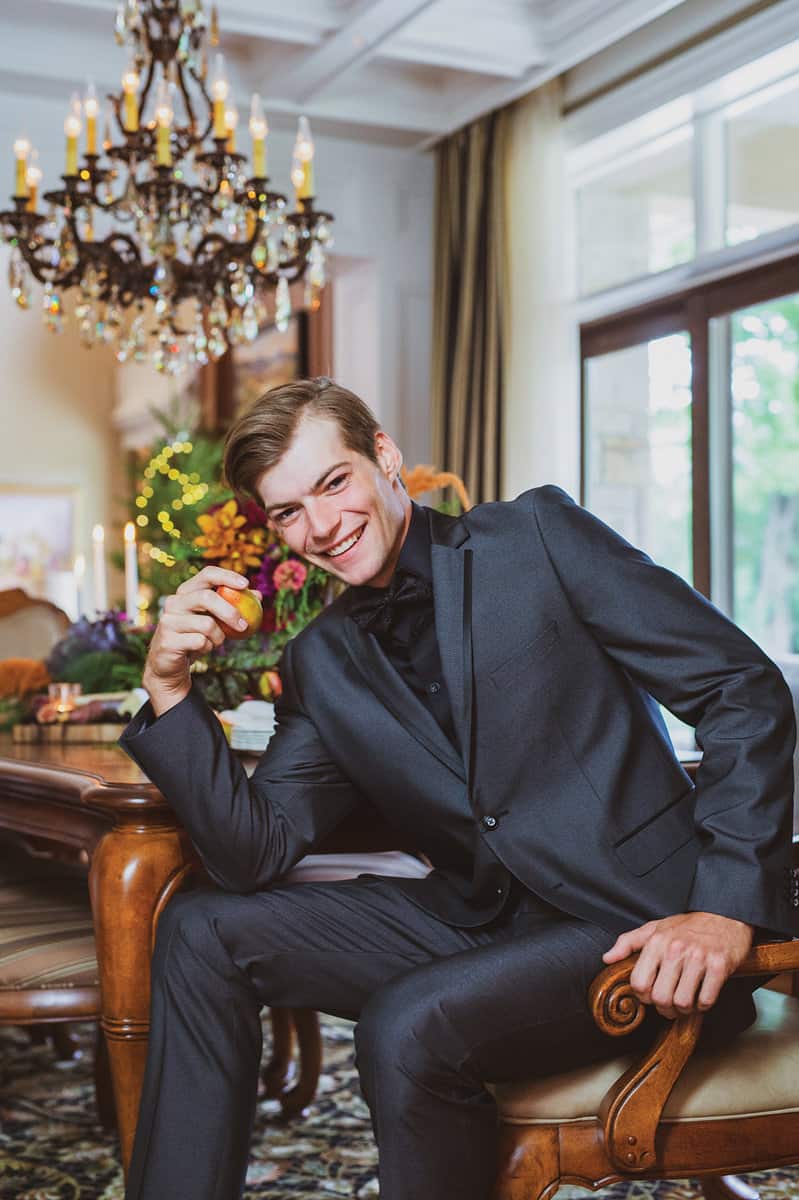 Douglas is dashing in a grey tuxedo with black satin trim, black cotton shirt, and black satin bow tie, from Stars Men's Shop.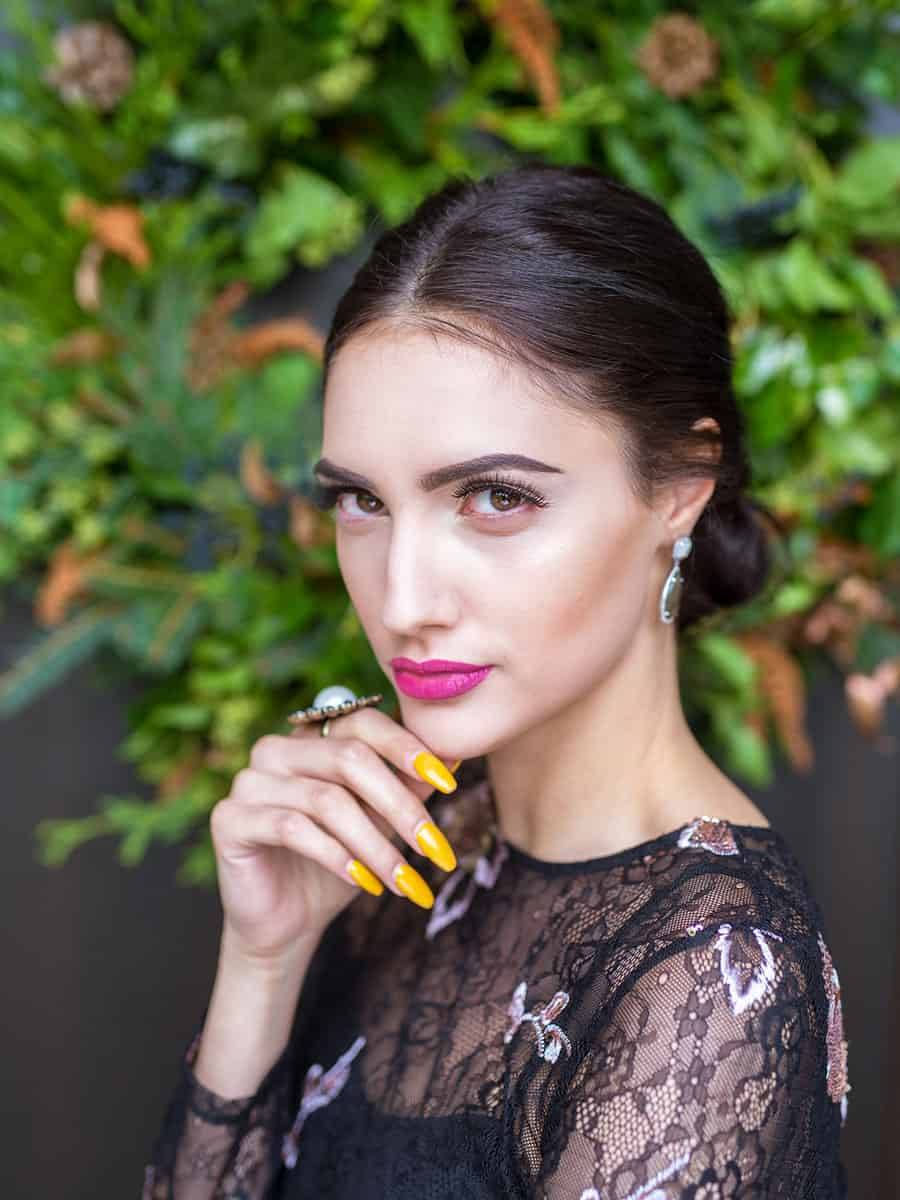 Model Nakisa in a black lace gown with floral sequin appliqués, from Le Chateau.